Introduction



Welcome to part 2 of my 4-part series of articles dedicated to telling the story of how "Saturday Night Live" went from "dead in the water" to "taking like a duck to water."

If you read part 1, you probably recall that the return of Lorne Michaels promised a new beginning for "Saturday Night Live" at the start of the 1985-1986 season. But, it wasn't exactly a promise that was kept.

Here's the recap:
Disgraced ex-Yankees manager Billy Martin sets studio on fire
Lorne Michaels pulls Jon Lovitz out of the fire
Cast scrambles among the flames
Cast gets fired
Nora Dunn, Jon Lovitz, and Dennis Miller find their way out of the flames and into the next season

The 1986-1987 season started off with five new additions – Dana Carvey, Phil Hartman, Jan Hooks (who ironically had auditioned in 1985, and was thought to be "too old"—at 28!—to be in the cast), Victoria Jackson, and Kevin Nealon, who held status as a featured player. It also started off on a nine-show pick-up. This cast had to make up for five years of lackluster casting decisions (with the exception of the 1984-1985 "All Star" season), pitiful and painful writing, and effortless acting. Basically, "Saturday Night Live" was on life support and had seen better days.

The result was a cast that not only proved itself in terms of its abilities, but also solid writing that worked. And, as this season proved, things could only go up from there.

And now, I bring you part two of "Saturday Night Lives!"



Part 2: Season 13 - 1987-1988




High Notes and Hijinks



Prior to the 1987-1988 season's start, the Prime Time Emmy Awards were telecast, with the writing staff of "Saturday Night Live" nominated for Emmy for "Outstanding Writing in a Variety or Musical Program." The group, which included cast members Kevin Nealon and Phil Hartman, was unsuccessful in securing a win that year, but it didn't put a damper on the show's spirits. The season welcomed Kevin Nealon into an upgraded status to the main company—he was now a full-status "Not Ready for Prime Time Player." He even earned his place in the opening credits—no more still photo for him!

It's Saturday Night Liiiiiiiiive!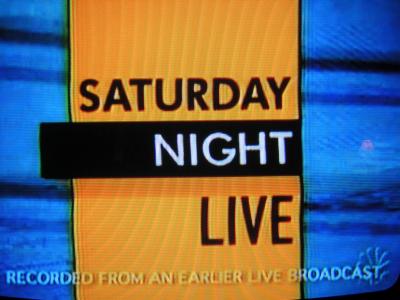 The Cast

With…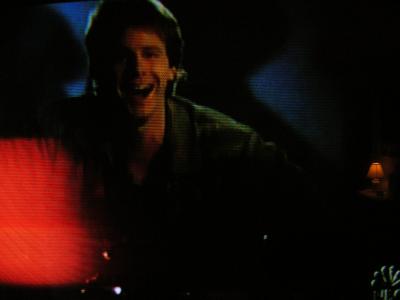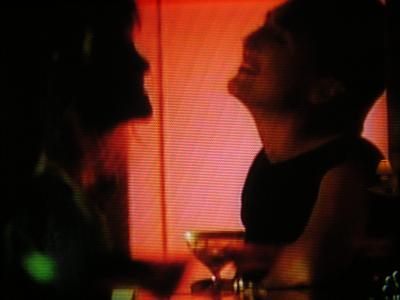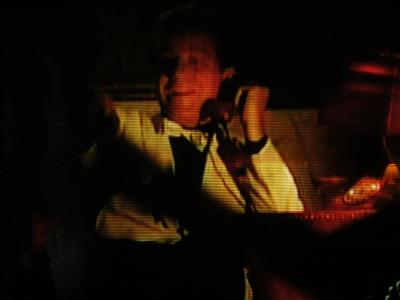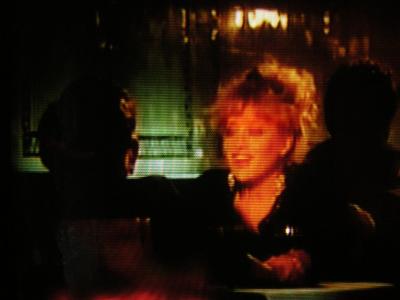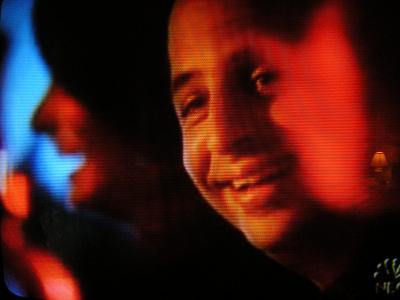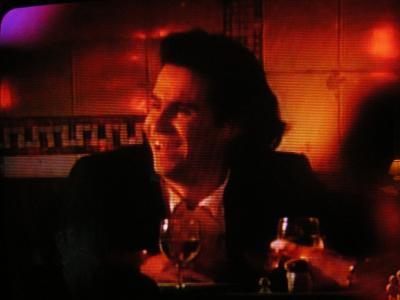 Dana Carvey, Nora Dunn, Phil Hartman, Jan Hooks, Victoria Jackson, Jon Lovitz, Dennis Miller, and Kevin Nealon!

Studio 8H in New York City's NBC Studios/General Electric Building opened its doors for the thirteenth season on October 17, 1987. The host that evening was Steve Martin, with a musical guest in Sting. The early fall air was tinged with excitement as a new season loomed ahead. But, this episode almost never went on that night.

Early in the evening on Saturday, October 17th, a fire in a nearby studio lead to an evacuation, sending the cast and crew to the street and postponing the show's 8:00 pm dress rehearsal. Lorne Michaels was ready to postpone the show, but Steve Martin, in the spirit of show business, said that the show must go on. And, on it did. Without a dress rehearsal, "Saturday Night Live" went live at 11:30 p.m. that evening. It went something like this:

Cold Opening – Robert Bork Clubbing
Dana Carvey – George Bush/Phil Hartman – Ronald Reagan/Jon Lovitz – Robert Bork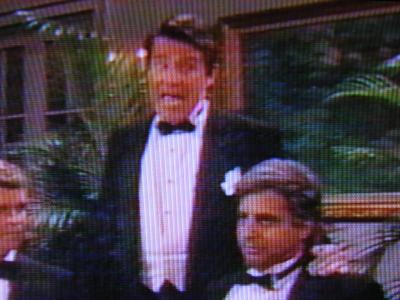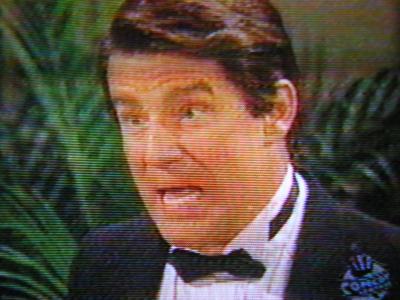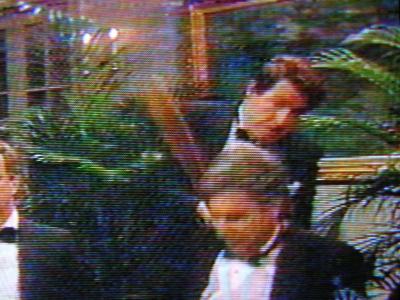 Monologue
Steve Martin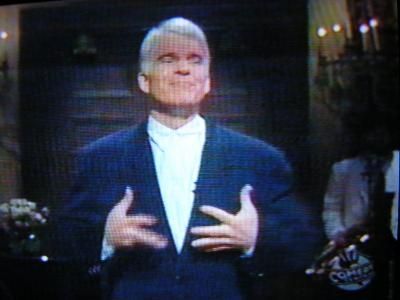 Commercial – Gary Hart
Phil Hartman (announcer)/Jan Hooks (woman)

Game Show – Common Knowledge
Steve Martin – Bob Albert (host)/Dana Carvey – Kyle Nofner (high school senior)/Nora Dunn (Jean Kirkpatrick)/Victoria Jackson – Tracy Tollison (high school senior)/Kevin Nealon – Les Shermeyer (guidance counselor)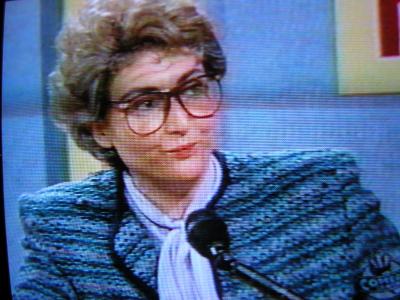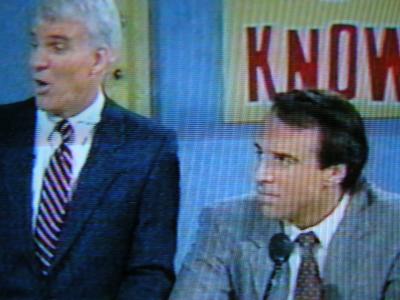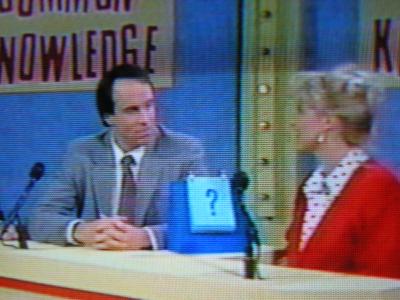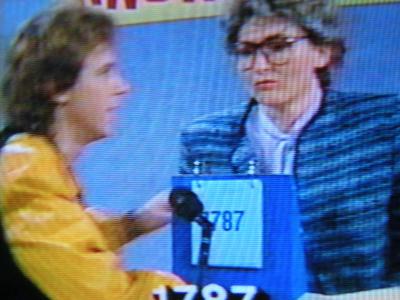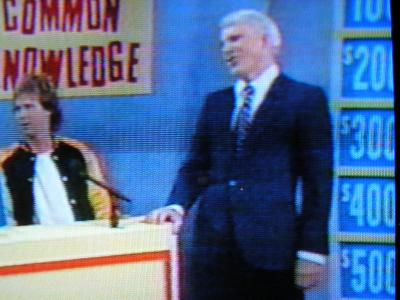 Sketch – The NFL Today
Dana Carvey – Announcer (V/O) and George Plimpton/Al Franken – "You Make the Call" Announcer (V/O)/Phil Hartman – Jimmy "The Greek" Snyder and "Sip-N-Save" Announcer (V/O)/Kevin Nealon – Brent Musberger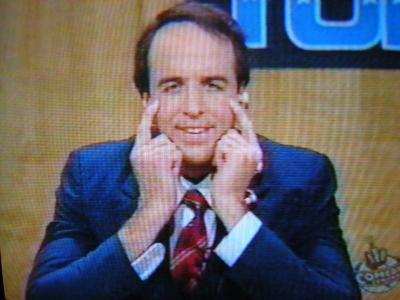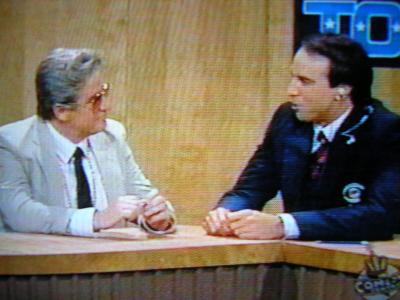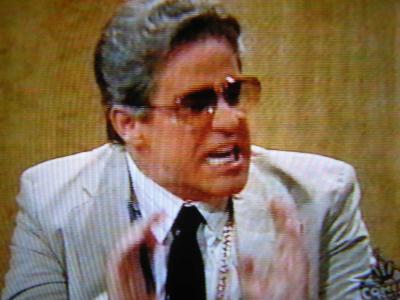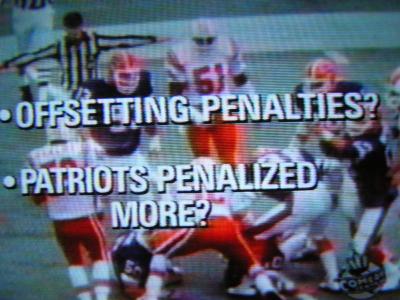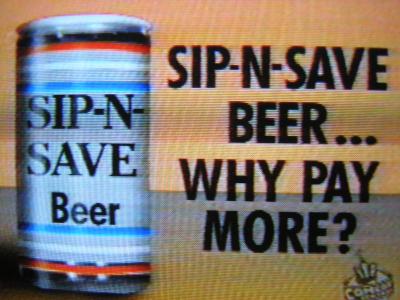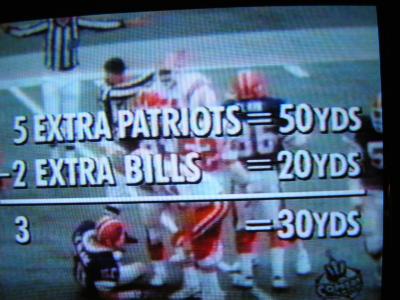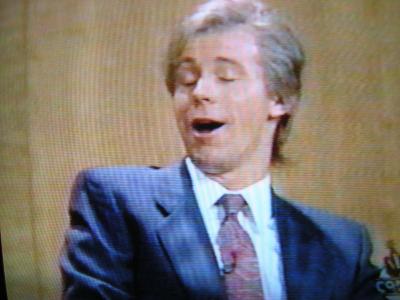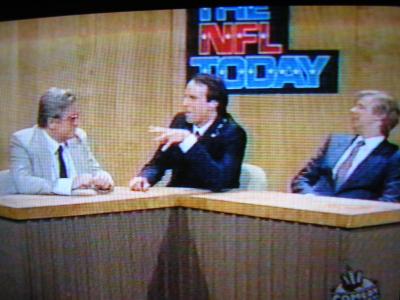 Sketch – Slide Whistle Dates
Steve Martin – Dianne's date/Jan Hooks – Date/Victoria Jackson – Dianne/Jon Lovitz – date/Kevin Nealon – waiter

Musical Performance – "We'll Be Together"
Sting

Weekend Update
Dennis Miller – Newsanchor/Al Franken – shows Bruce Babbitt on a supermarket videotape/Bruce Babbitt (filmed cameo)/Victoria Jackson – performs "I Am Not a Bimbo!"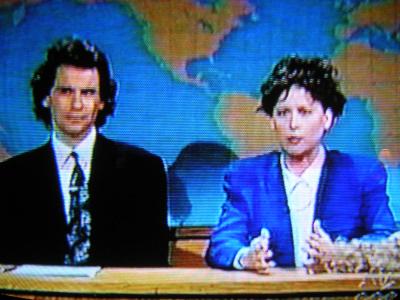 (I just like the look on his face in the picture-kudos to Jackson on this one-she proves she can be as over-the-top as Jon Lovitz can be!)

Sketch/Movie Parody – Bullets Aren't Cheap
Steve Martin – James Bond/Sting – Goldsting/Nora Dunn – Ms. Moneypenny/Phil Hartman – Gregory (waiter)/Jan Hooks – James Bond's date/Victoria Jackson – Victoria (casino employee)/Jon Lovitz – James Bond's boss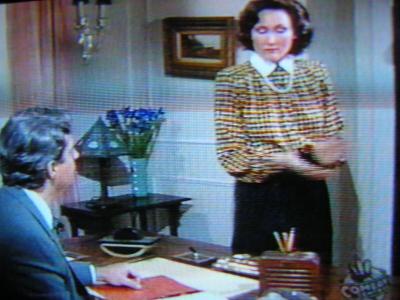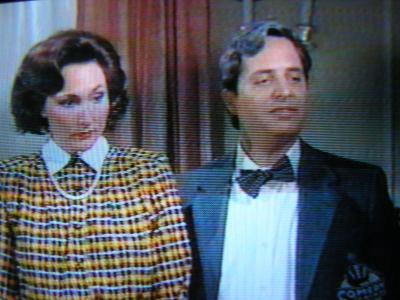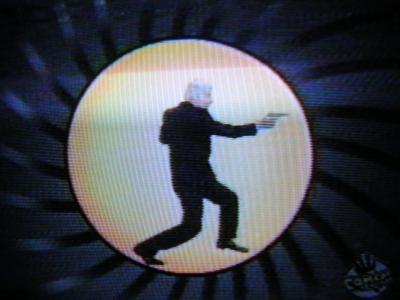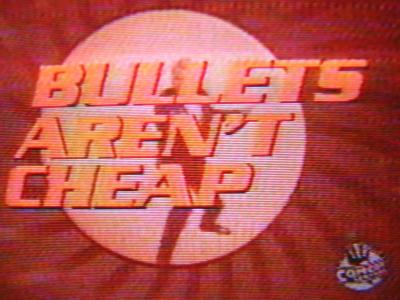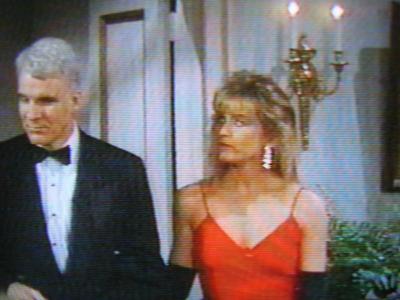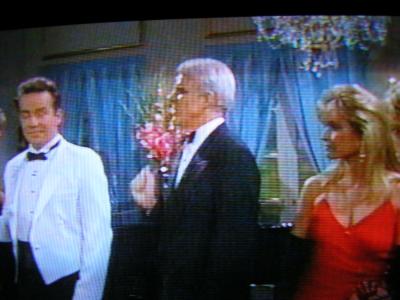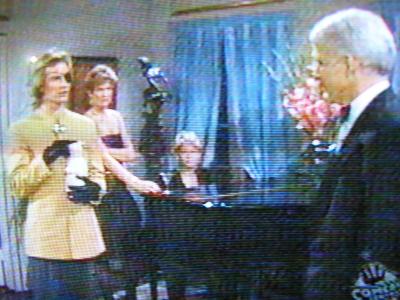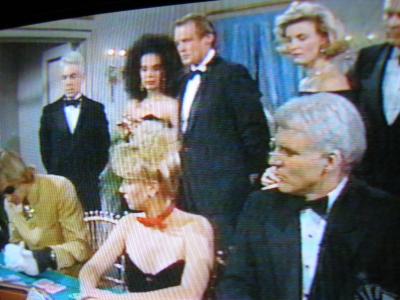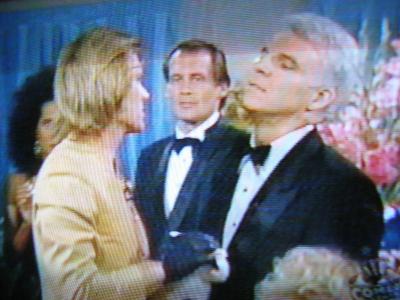 Sketch – Permission to Speak Freely
Steve Martin – Chief Martin/Tom Davis – voice on loudspeaker (V/O)/Phil Hartman - captain/Jon Lovitz – captain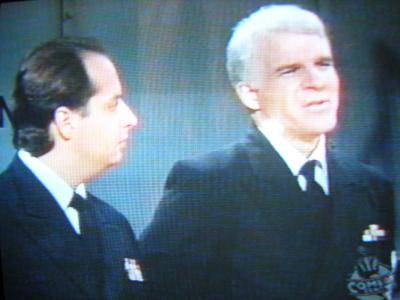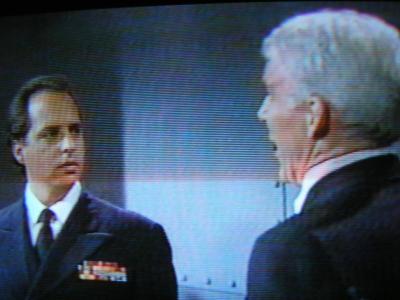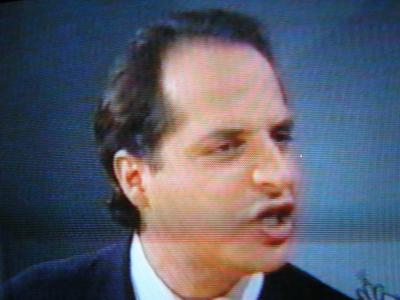 Musical Performance – "Little Wing"
Sting

Sketch – Pumping Up With Hans and Franz
Dana Carvey – Hans/Kevin Nealon – Franz/ Phil Hartman – Announcer (V/O)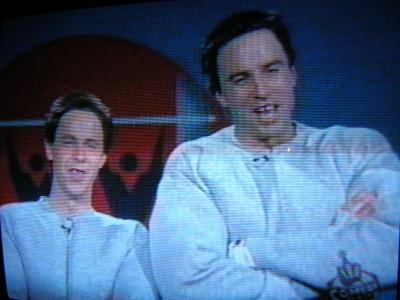 All in all, a solid start to what would be a solid season.

[boldThe Season Recap[/b]


Hosts and Musical Guests – 1987-1988



October 17, 1987 (Season Premiere) - Steve Martin/Sting
October 24. 1987 – Sean Penn/LL Cool J, The Pull
October 31, 1987 – Dabney Coleman/The Cars
November 14, 1987 – Robert Mitchum/Simply Red
November 21, 1987 – Candice Bergen/Cher
December 5, 1987 – Danny DeVito/Bryan Ferry
December 12, 1987 – Angie Dickinson/Buster Poindexter, David Gilmour
December 19, 1987 – Paul Simon/Linda Ronstadt
January 23, 1988 – Robin Williams/James Taylor
January 30, 1988 – Carl Weathers/Robbie Robertson
February 13, 1988 – Justine Bateman/Terrence Trent D'Arby
February 20, 1988 – Tom Hanks/Randy Newman
February 27, 1988 – (Season Finale) Judge Reinhold/10,000 Maniacs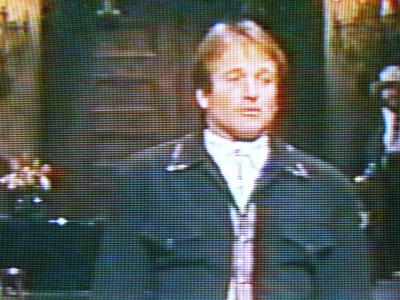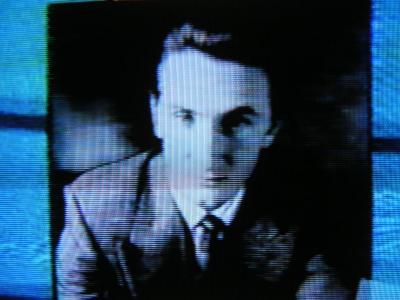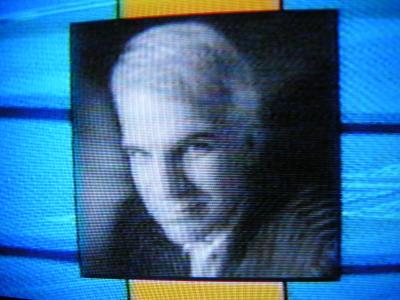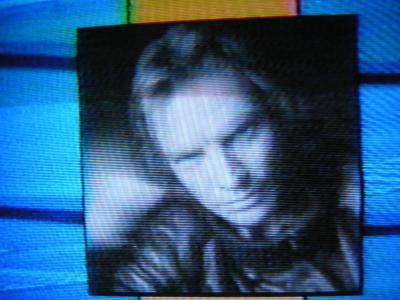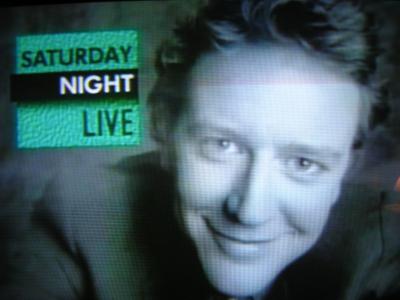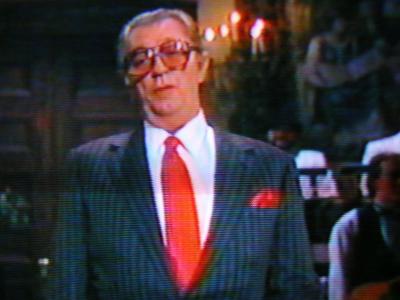 Unfortunately, a looming writers' strike put the 1987-1988 on hold for all major networks, and first-run episodes of all television shows were put to a halt. The television season ended that February, and the "Saturday Night Live" season ended after thirteen episodes. A shame really, considering that Judge Reinhold was a great host, but not the best way to end the season.

On a higher note, Tom Hanks returned for his second hosting gig (with many more to come). Fan favorites Paul Simon and Robin Williams came back for return visits (Williams hasn't hosted since), Sean Penn punched the Church Lady, and Steve Martin returned to continue his record-setting "Saturday Night Live" hosting gigs. On an interesting note, Robert Mitchum, a popular film actor in the 1940s, hosted in November 1987, and seemed, well…rather tipsy. You would have thought he died a few years later. I think he died in 1997. Amazing.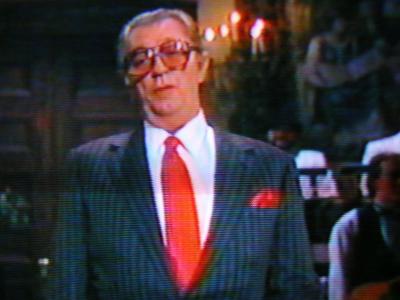 (Author's Note: Robert Mitchum died on July 1, 1997, almost ten years later).

Accidental Happenings
The Bloopers Reel

As we all know, mistakes are bound to happen, and in a live show, it may be almost inevitable for at least something to go wrong. Unlike a taped television show, mistakes can be edited out, and two, three, or even more takes are possible. As we saw in part 1, great mistakes are bound to happen, and I would like to highlight some of them. I even managed to get pictures of some of them. Enjoy!

October 17, 1987 – During "Permission to Speak Freely," Steve Martin accidentally spits on Jon Lovitz as he shouts at him.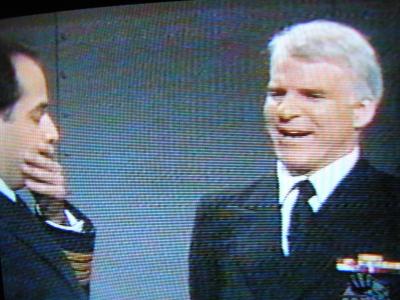 December 19, 1987 – In "Succinctly Speaking," this was the only instance where Phil Hartman (playing Frankenstein in this sketch) breaks character (in a live show-he was caught in many moments during rehearsals). He was already cracking up when he said one of his many declarations of "fire bad!" This one had Nora Dunn holding back her laughter, and Hartman continually cracking up, even as he crashes through a wall. Amazingly (or maybe we just didn't see it), Jon Lovitz (as Tonto), and Kevin Nealon (as Tarzan) held their own and never laughed. I'd like to think we may not have seen it.

February 13, 1988 – During a parody of the television show "Family Ties," in a quick shot before one of the numerous flashback sequences, Kevin Nealon's (playing Michael Gross) fake beard begins to peel off on one side of his face.



Did You Know?
Interesting (And Unusual) Facts of the 1987-1988 season

October 31, 1987 – The ventriloquist dummy that Dennis Miller holds up for a joke is the same one that Christopher Guest used when he played Senor Cosa.

Dana Carvey debuted his George Bush impression this season. It wasn't nearly as good as it became by early 1989 (it still wasn't even perfected during the Bush/Dukakis Presidential Campaign in 1988).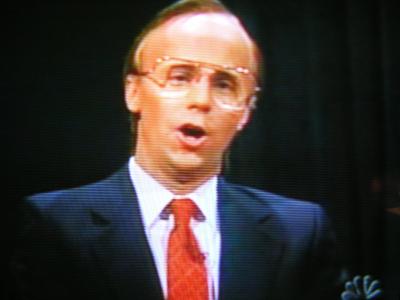 December 12, 1987 – The theme music for used for "Drunk Man" was the same music used for "Weekend Update With Norm MacDonald."

Dana Carvey debuted his Dennis Miller impression on "Weekend Update" on December 19, 1987. He would go on to do the impression six more times (two of these were after Dennis Miller left "Saturday Night Live" in 1991), but the four he did with Dennis Miller were memorable. Their top moment together will be profiled in part 3.

Dana Carvey and Kevin Nealon debuted their sketch "Pumping Up With Hanz and Franz" during the season premiere on October 17, 1987. It was the infamous"12:50 a.m. sketch," often where sketches "go to die." Ironically, it was the first (and not the last) popular sketch to debut during the infamous final ten minutes. According to an interview with Kevin Nealon for a 2002 episode of "Revealed with Jules Asner," which was profiling Dana Carvey, Nealon credits his inspiration for the sketch (it was Nealon's idea) to an Arnold Schwarzenegger documentary that aired on Showtime during the summer of 1987. Nealon, along with Dana Carvey and Dennis Miller, were on a comedy tour during the summer of 1987. Nealon was watching the documentary in a hotel room and called Dana Carvey, and told him to watch it too.

It Happened in 1987-1988:
Newsworthy "Weekend Update" Moments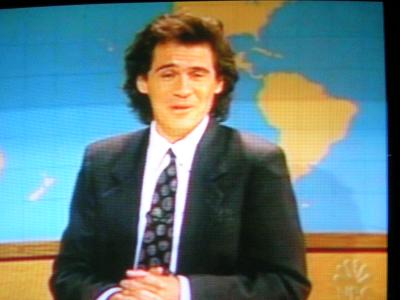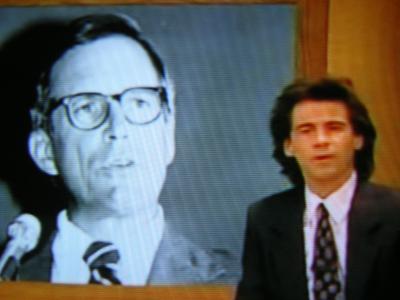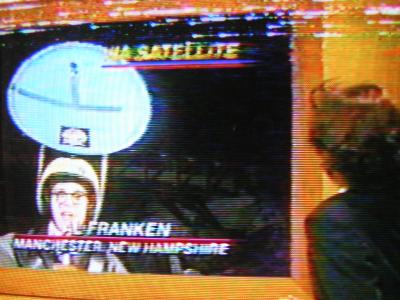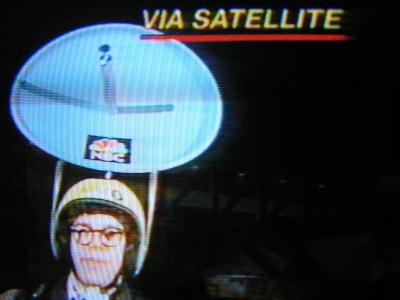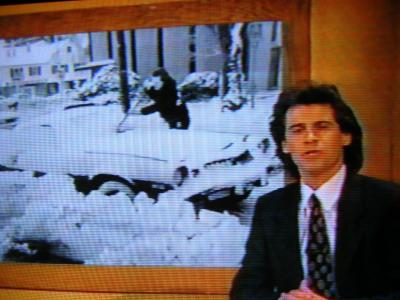 "On Wall Street yesterday, the Dow Jones Industrial plummeted more than 100 points, prompting New York Yankees owner George Steinbrenner to fire manager Lou Pinella."

"Jerry Falwell stepped down last week as the Chairman of the PTL, possibly paving the way for the return of Jim Bakker. You know, I don't trust any of these preachers. I see through these guys like used Neutrogena. They say they don't favor any particular denomination, but I think we've all seen their eyes light up at tens and twenties."

"People Magazine's cover story was Pat Anthony, the surrogate mother who gave birth to her own grandchildren. Her daughter Karen plans to legally adopt the triplets, which means the kids' biological mother is now their stepmother, her husband is no longer their grandfather, and they won't have to call each other "Uncle". They also announced plans to move to Aurora, Alabama, where this sort of relationship doesn't seem to be a problem."

"You know, it was fifteen years ago today that Elvis…uh…well, I'm sure he did something. He was the King; it was the weekend."

"You know, the Soviet Union has just introduced two new breakfast cereals honoring its leader and first lady. They're called "Raisa Bran" and "Gorba Chex," and they will be on the U. S. market late summer."

"Well, tomorrow is Super Bowl XXII, and if you're asking me for a prediction, I believe that Webster and Gary Coleman will marry the Landers sisters, and tour the country as a bizarre trapeze act."

"Sarah Ferguson is pregnant and will give birth this August. London bookies say that the best bet is that the child will be named either George or Elizabeth, and give 3 to 1 odds on those two names. The long shots are Schlomo or Yetta."

"Republicans George Bush and Jack Kemp were the only two candidates in last night's Dallas, Texas debate. The other two remaining presidential contenders, Pat Robertson and Bob Dole, decided to just slug it out in the ring, saying the public was tired of hearing words, and craved a little action. The winner was expected to fight Dan Rather at Caeser's Palace in November."

"You know, Chevy Chase is hosting this year's Academy Awards show. And they told me this was a dead-end job."



The Best of the Season



Breakout Star: Phil Hartman and Jan Hooks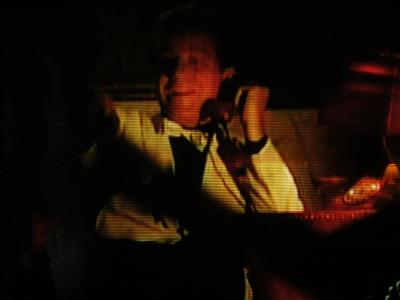 Best Impressionist (Male): Dana Carvey/(Female): Jan Hooks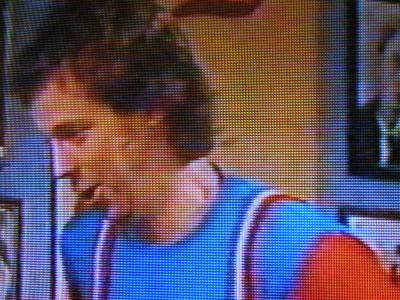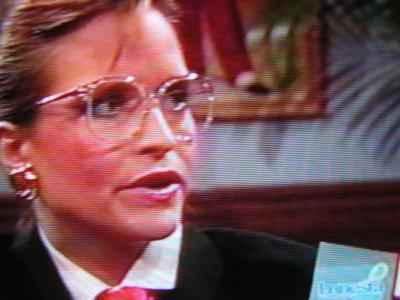 Best "What the hell?" Moment:
-Victoria Jackson performs her poem "The Life of a Table," while doing a backbend. (January 30, 1988)
-Buster Poindexter sings "Hot Hot Hot" (great song, but he still scares me)
-Jon Lovitz playing Nick Moore in a parody of "Family Ties" parody (honestly, if they needed someone with a mullet, Dennis Miller was more of a shoo-in!). But, kudos to Jon Lovitz – his efforts are always excellent, if not slightly over-the-top.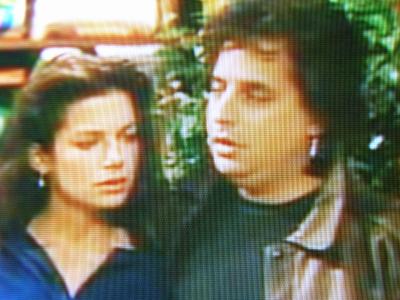 "Eh, Mr. Keaton! You're fo-getting, I'm an ahtist!"

"No, the problem is we remember you're an artist!"

Best Couple: Dana Carvey and Jan Hooks/Jan Hooks and Kevin Nealon (as Elyse and Steven Keaton in a parody of "Family Ties")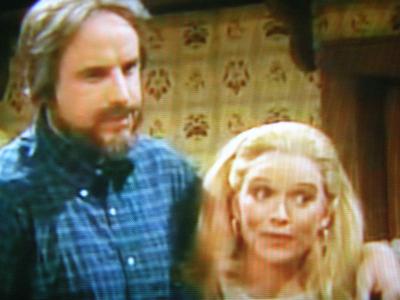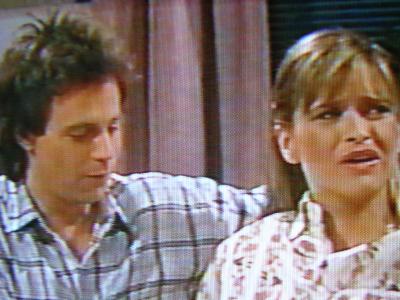 Best Host (Based on Author's Opinion): Robin Williams, Paul Simon, Danny DeVito, Steve Martin, and Tom Hanks

Worst Host (Based on Author's Opinion): none - there really wasn't any one host that was really bad

Best Musical Guest: James Taylor (see the "Lonesome Road" performance and you'll understand why) and Randy Newman

Worst Musical Guest: Buster Poindexter (he still friggin scares me!)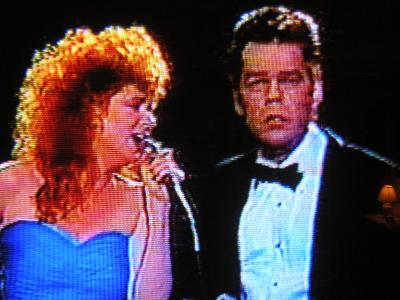 Funniest Holiday-related sketch: "Jesus' Surprise Birthday Party" (December 19, 1987)

Funniest Commercial Parody:
-Handi-Off – this one is a little gross, but it always cracks me up to see those fingers falling off. Kudos to Victoria Jackson for playing Sheila, whose fingers fall off during the handi-off process.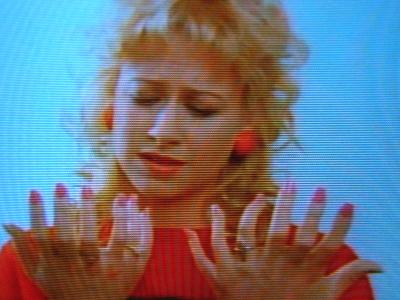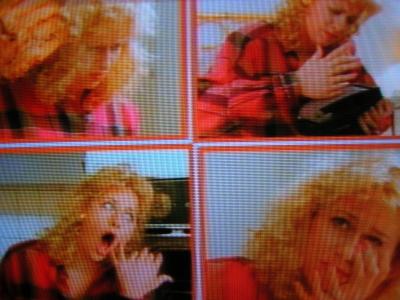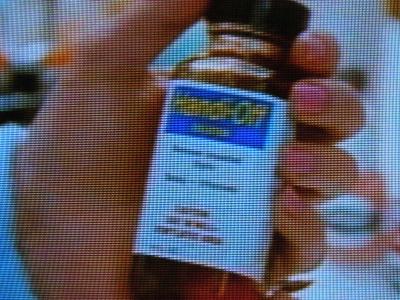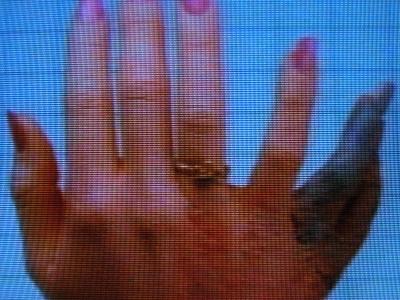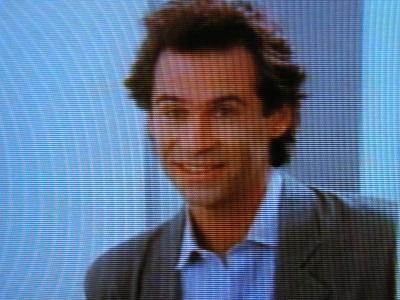 "Hey Sheila! Pick you up a six?"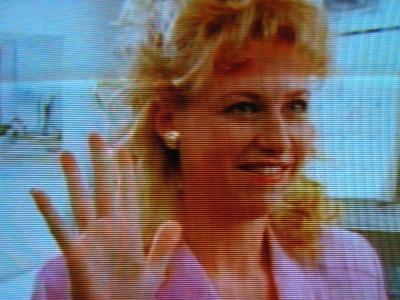 "Let's make it five!"

Unfortunately, I'll never get the image of Dennis Miller saying "Hey Sheila! Pick you up at six?" out of my head. I guess Dana Carvey wasn't available for this one. But, kudos to Dennis Miller - some of the best acting he has EVER done!

-Pitman and Bullock – "Let the Power of the Pit Bull Work for You."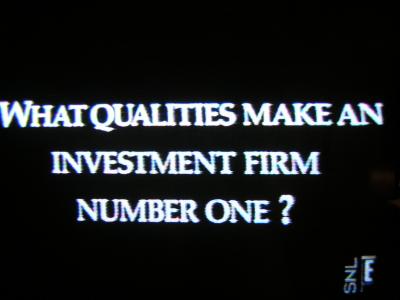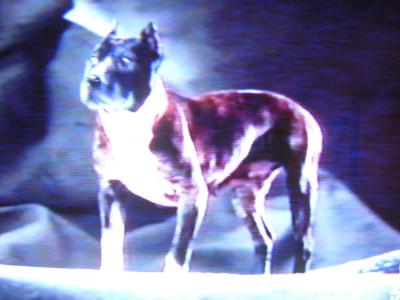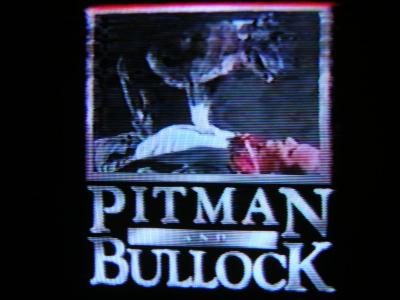 -Gary Hart Political Ad – "You Can't Get Him Out of Your Mind."
-"Casey Kasem Sings the Beatles" – I still like to sing "Helter Skelter ba-na-na-na-na…Helter Skelter ba-na-na-na…Helter Skelter ba-na-na-na…BOING!"
-Wilson Trap Doors (I think this would be a funny idea at my job, whenever anyone gets on my nerves, push a button and the source of aggravation is gone!)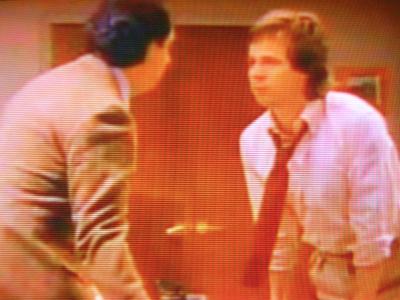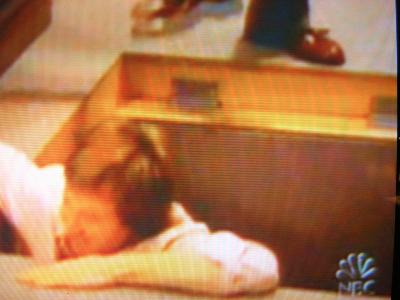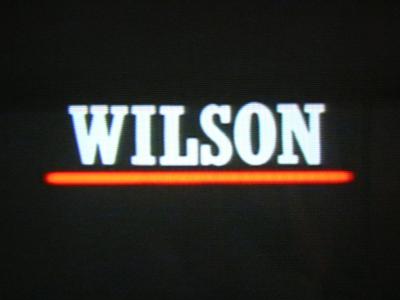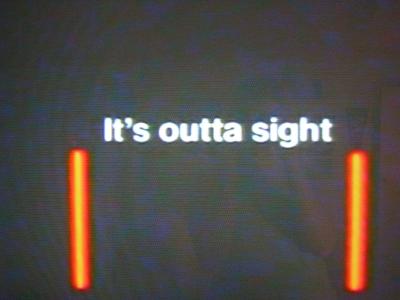 Dumbest Commercial Parody: none – this was a great season for commercial parodies

Best On-Screen Duo: Dana Carvey and Robin Williams ("Robin Williams and Son" – 1/23/1988) and Jan Hooks and Nora Dunn ("Sweeney Sisters Ski Lodge" – 12/19/1987)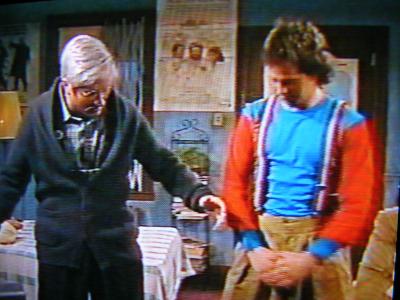 Best Effort: Dennis Miller – it is obvious he tries so hard to do a great impression, and he may not be the best actor, but his effort shows this season:
-Steve in "The Stand-Ups"
-Office Worker in "Handi-Off"
-Tony Stepanich in "Wall Street Week"
-Director in "When Great Minds Meet"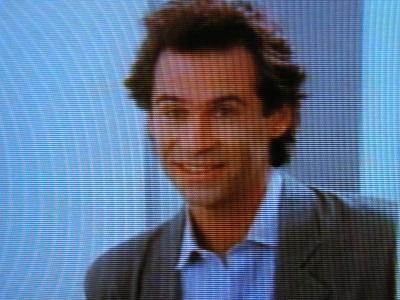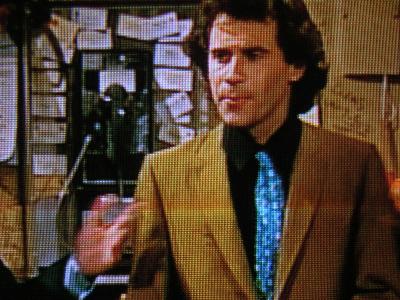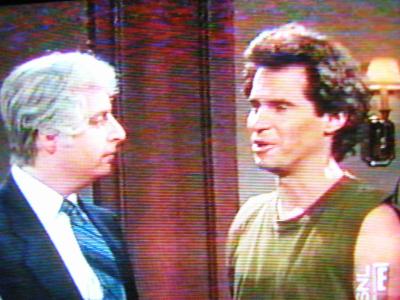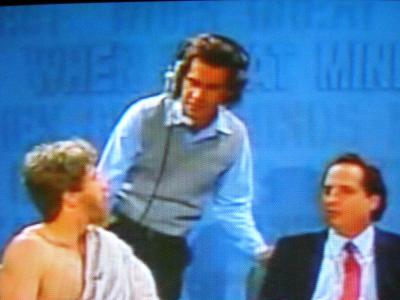 The Season Finale


Judge Reinhold hosted the episode that capped off this abbreviated season on February 27, 1988. A writer's strike put an end to a season that was as solid as the previous, though much shorter (it was seven episodes shorter than the 1986-1987 season). I'm assuming Reinhold was hosting because "Vice Versa" was to be released on March 11, 1988 (though he never actually plugged the movie – I did a little detective work to see what movie was released around this time. Ok, fine, I just went on Internet Movie Database).

I also saw this disclaimer when I taped it off of NBC recently: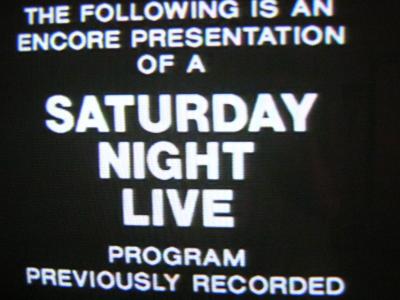 Don Pardo's voice over says, "Due to the continuing writer's strike, the following episode of 'Saturday Night Live' is a previously recorded episode."



Images of the Season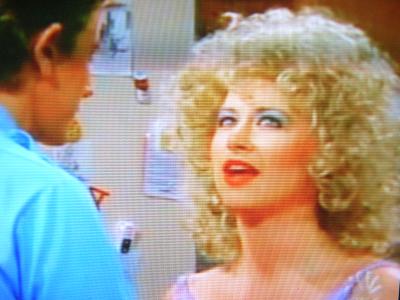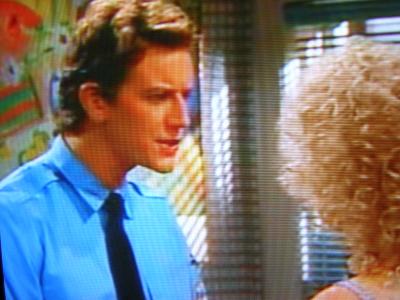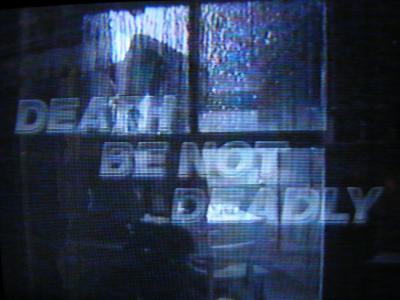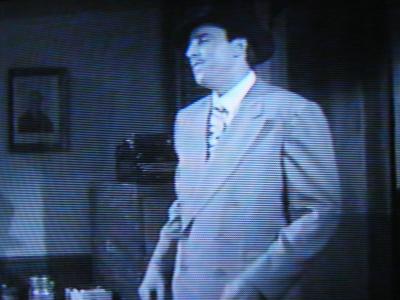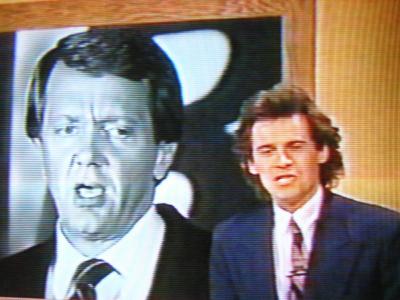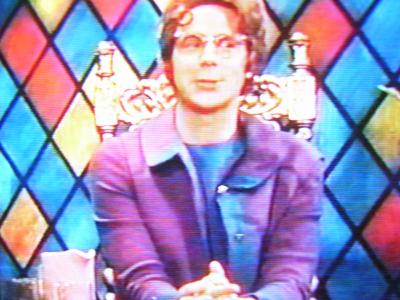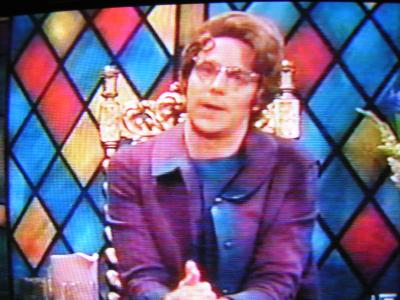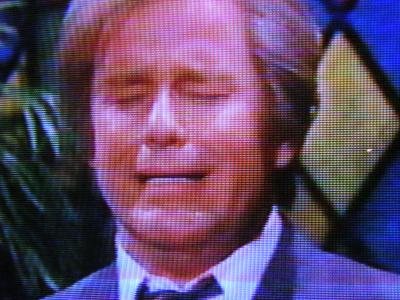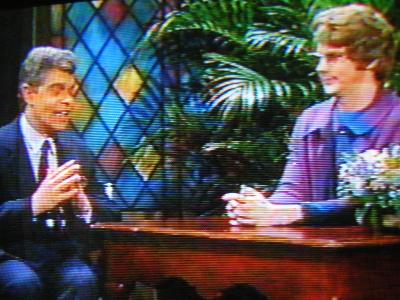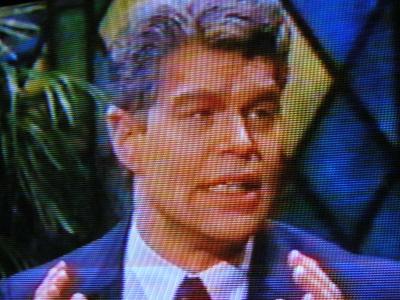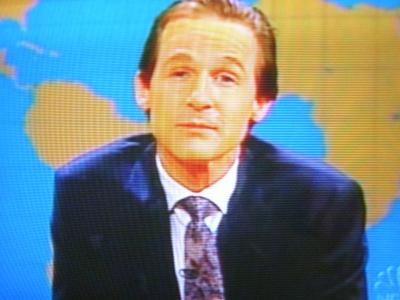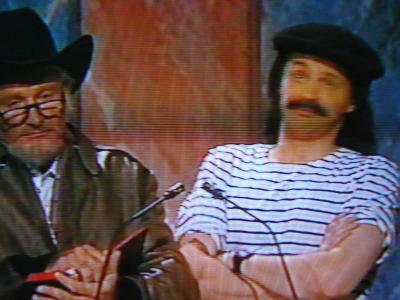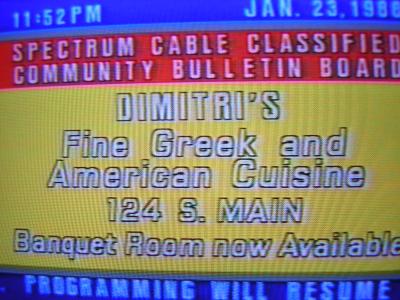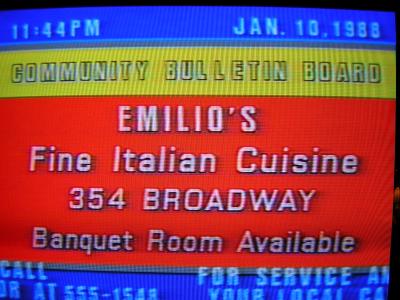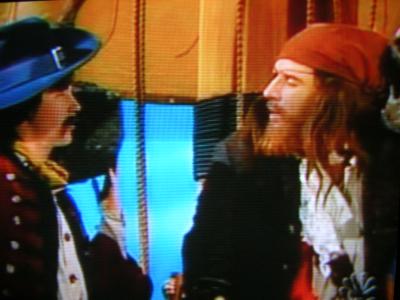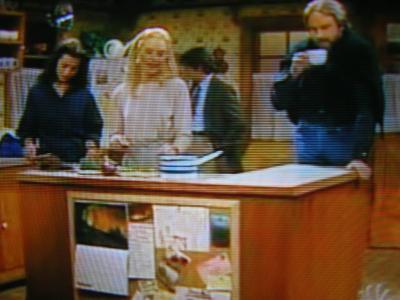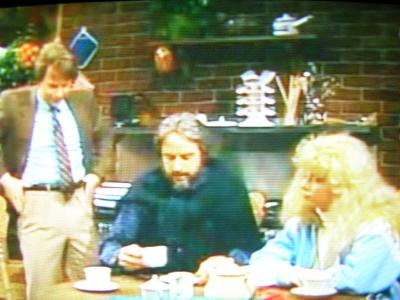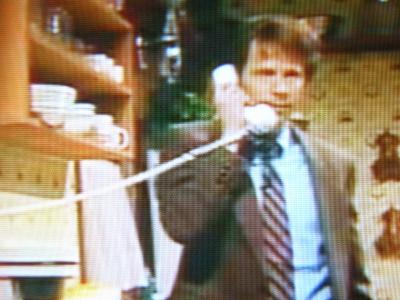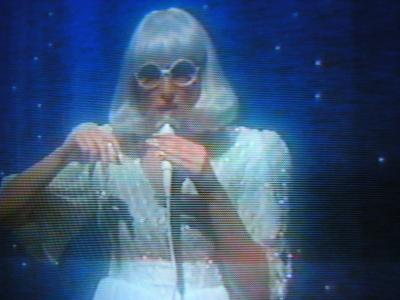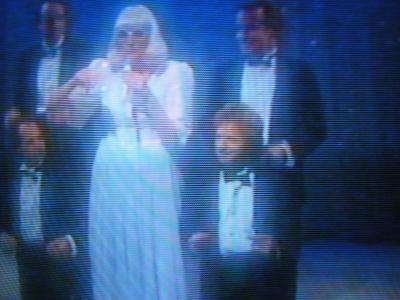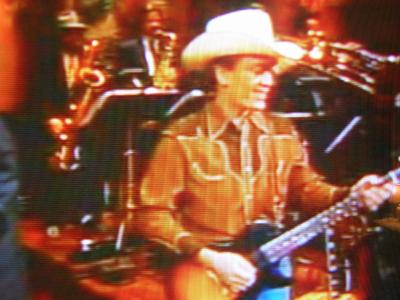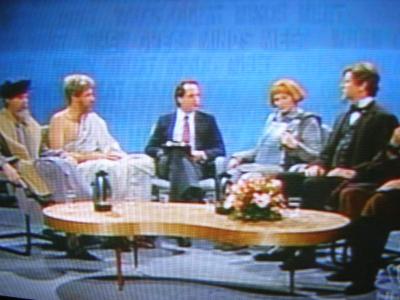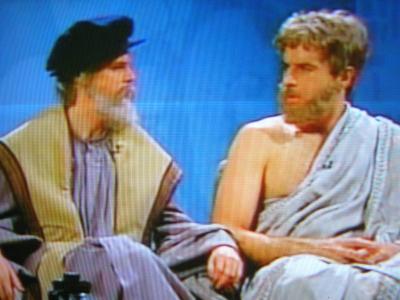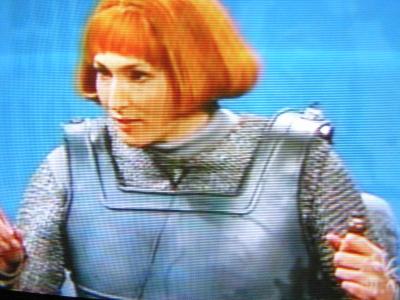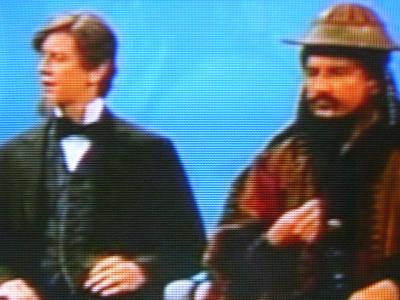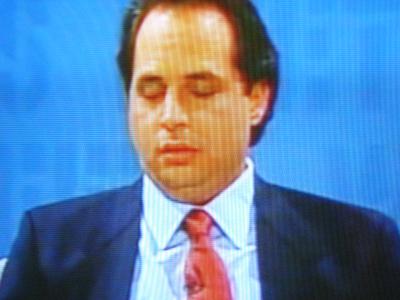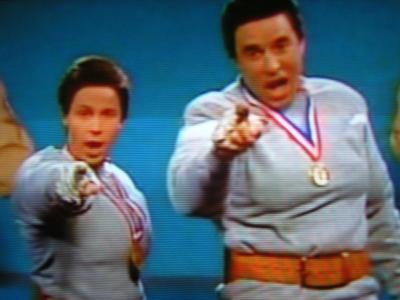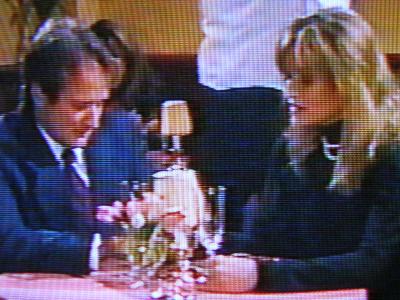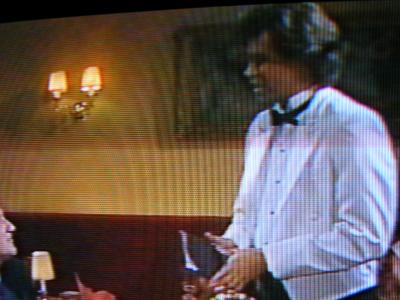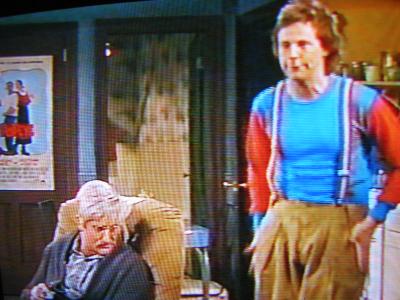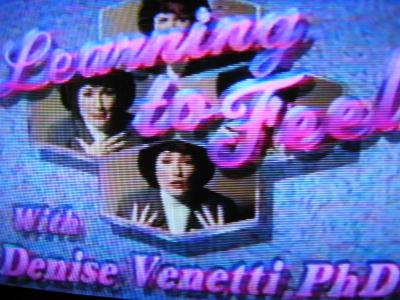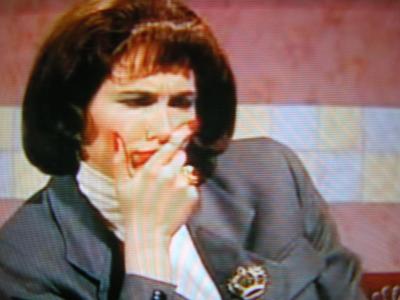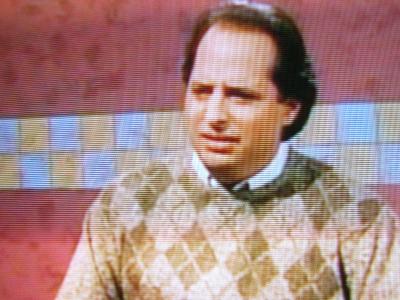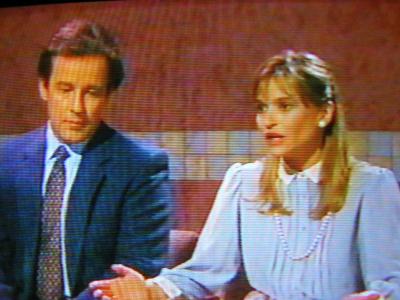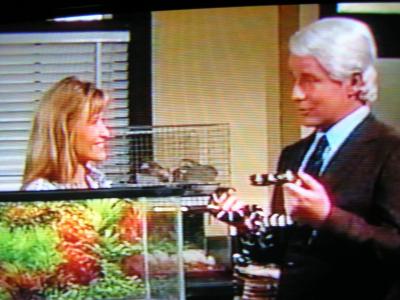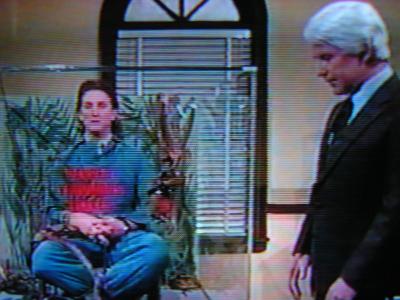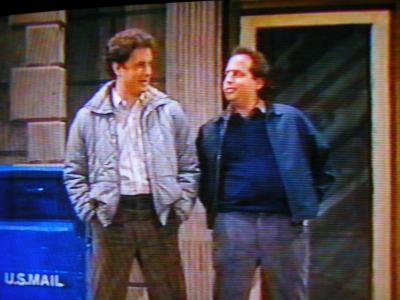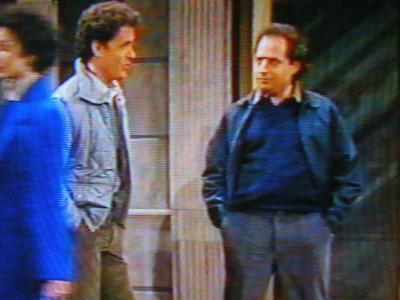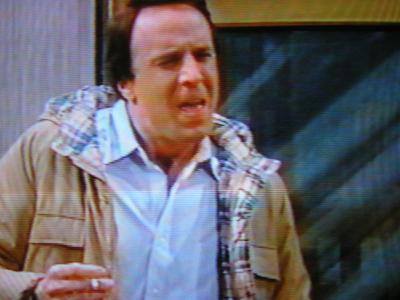 Cast Photo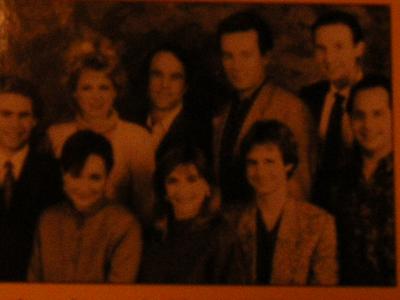 Author's Essential


"Saturday Night Live: The Best of 1987"
Approximately 60 minutes
Distributor: Starmaker Entertainment
Copyright 1992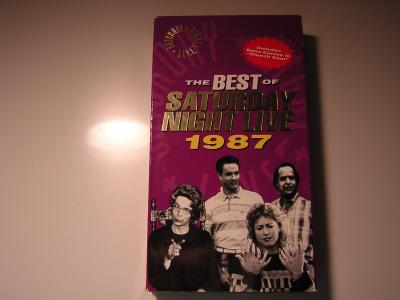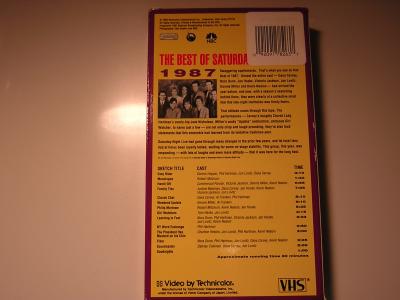 Conclusion



As part 2 comes to a close, it is hard to believe that we are now halfway though the four years that saved "Saturday Night Live." In case you're wondering, the strike was resolved during the summer, and the next season would begin in October. But, that will have to wait until part 3.

So, until then, I'm Allison Venezio, your "Saturday Night Live" guru, reminding you to stay tuned for part 3 of my riveting 4-part series of articles about the comeback kids and revitalization of "Saturday Night Live." Next up, 1988-1989!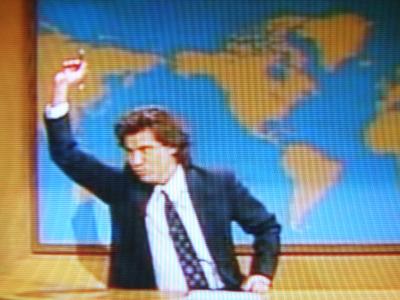 That's the news, and I am outta here!
This article has been bought to you by: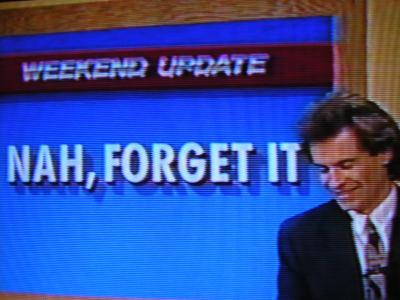 "Nah, forget it."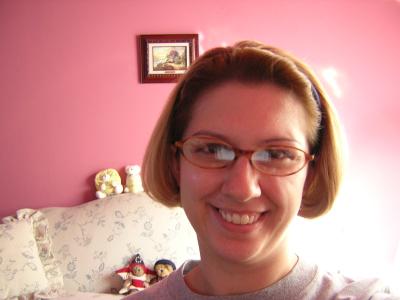 ~Allison Venezio, aka "Allison_SNLKid," your "Saturday Night Live Guru (and her new reading glasses)