Over the years my mind has raced back to many specific events in my childhood. Such daydreams have been spawned by the littlest of things, such as the smell of freshly cut grass, an old song playing on the radio, or even perhaps the taste of a slightly melted Pop-Ice on a hot summer day. These triggers take me back to the memories of playing little league on a ball diamond, listening to my Walkman in an attempt to get pumped up for a high school basketball game, and playing outside during summer break with neighborhood friends. Many of you share such vivid memories of days gone by, but there is one aspect of my childhood that has created a special place in my nostalgic memories. As I've grown older I've come to realize that it's the minutia of my younger days that I miss the most. If there's one thing I truly miss about my days as a teenager it is the TV commercials for compilation music albums. I know it sounds trifle, but oddly enough I looked forward to watching these commercials with enthusiasm. After the days of the 80's mix-tapes and before the iPod playlist was the compilation CD (or 2 cassettes). But it wasn't the CD itself that made the lasting impact on my memories, but rather the commercials that peddled them. I want to explore the wonderful world of compilation album commercials. Some of these you may remember, and others may yield no emotion at all, but for me these cheesy little commercials have become classics that remind me of days gone by.
Now That's What I Call Music: Vol. 1 & 2
The one that started it all...well at least the one that started the NOW music series. Although NOW is still releasing compilation albums of current hit songs (I believe they are on NOW volume 300,000) none of them match the content of the first few volumes released. But the real gem of the original NOW CD was in the commercial for it. Like most commercials for music albums the video of the song being played would roll in the background as song titles would fly up from the bottom of the screen. The song being played would be highlighted in yellow while all the other songs were white. This was helpful because in my youth I wasn't much for remembering song names so when I heard a song on these commercials that I liked I could easily identify the name of it. The 30 second commercial started playing sometime in 98, and hasn't stopped playing in my head ever since. The track listing for this CD was decent, but volume 2 was the real masterpiece of the NOW series. Volume 1 had hits like "Sex and Candy" by Marcy Playground, "Fly Away" by Lenny Kravitz, "All My Life" by K-Ci and JoJo, and "Zoot Suite Riot" by the Cherry poppin Daddies. Volume 2 boasted 90s anthems such as "What I Got" by Sublime, "Hard Knock Life" by Jay Z, "Closing Time" by the Semisonics, and "You Get What You Give" by New Radicals. However appealing the track listing for these two CD's may be the memories I have of them will always be of the classic commercials that backed them up.
(Broken YouTube Link Removed)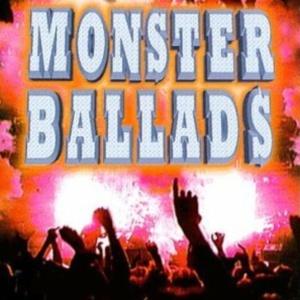 This montage of 80s hair metal bands singing heartfelt love songs to screeching guitars strikes a nerve with anyone who grew up listening to these songs. Although I was young I can still remember listening to many of these anthems over in my friends garage while watching his dad work on old cars. With classic songs such as "When I See You Smile" by Bad English, "High Enough" by Damned Yankees, and "Heaven" by Warrant it just couldn't get much better...but it does. How about a scruffy sounding narrator blurting out "They taught us how to love...they taught us how to live" all while the video for Warrants "Heaven" plays in the background. Or better yet how about a guy in a tuxedo skydiving with what appears to be a fender strat with "When I'm With You" by Sheriff as the backing tune. This is pure nostalgia at it's finest. Great music, cheesy music videos, and that familiar voice telling you to order now is nothing short of a 90s work of art.
It wasn't until I was older that I truly appreciated this album for its soothing melodies. On the contrary, I found myself making fun of this commercial with my friends quite often. We would randomly blurt out the chant from Enigmas song "Return To Innocence" to gain cheap laughs from those who equally found the commercial to be a source of entertainment. That was 1997. Now I find these songs to be a gateway to better times. Although I still wouldn't be caught dead bumping these tunes in my car with the stereo cranked and the windows rolled down, I have come to appreciate the relaxing, and rather creative music experience offered in this CD. However, I do not have the same sentiments with the whole Pure Moods franchise. This is due to the fact that the original Pure Moods CD was backed by a thirty second commercial in the 90s that was quite the sensory experience. Unicorns frolicking through fields in a dream like haze,the froth of ocean waves breaking slowly over jagged rocks, the scene of burning candles in a medieval cathedral all interspersed with abstract art graced the frames of this Compilation Album Commercial. The music has become a part of the fabric of my youth. I love the Pure Moods Volume 1 album thanks to the infomercial.
The Conway Twitty Collection
I have never really been a huge country music fan. In fact it has only been within the past 8 years that Ive started to listen to it on a regular basis. Don't get me wrong, I like country music, but I'm really only partial to the new stuff. When I was growing up it was Pearl Jam, 2pac, or the Phantom Of The Opera soundtrack. Country music just didn't appeal to me as a kid. So its no surprise that when I first saw the best of Conway Twitty CD (or 2 cassettes) being pitched on TV I just had to make fun of his hair, his style, and his song titles. Little did I know that this man is a legend in country music. But come on, how are you going to keep from laughing when you see song titles such as "The Clown", "You Want A Man With A Slow Hand", and "Hello Darling" flash on the screen when you're used to listening to songs with titles like "Evenflow", "Enter Sandman", "Trapped", and "Smells Like Teen Spirit". Yet all these years later I can recall that cheesy, over fluffed hair bouncing on the top of what seemed to be a Vegas performers head while his jewelry laced hands griped the microphone as he sang "Hello darlin'....Nice to see ya". I cant really explain why this commercial stuck with me. I can't even say with all honesty that Ive ever listened to a Conway Twitty song all the way through, yet he remains in my memory because of a commercial...and the fact that his last name still makes me laugh. (I couldn't find the CD commercial, but here's one for a video of his)
The Time Life Treasury Of Christmas
My favorite holiday is by far Christmas. Its not so much the thought of presents anymore as it is the atmosphere that comes with this nostalgic holiday. Perhaps the part about Christmas I most look forward to is the music. I'm not afraid to say it: I love Christmas music! I grew up listening to Bing Crosby, Nat King Cole, and Andy Williams Christmas songs. That's why when I first saw the commercial for Time Life's Treasury of Christmas I new that I had to have it. Unfortunately I came from a household that didn't have the luxury of buying things we didn't need, and that CD, according to my parents, was something we didn't need. I always thought that If only they would watch the commercial, then they would see what a true treasure this album is, but they never did. Now that I'm older I'm proud to say that I own not only volume 1, but also volume 2 of Time Life's Treasury of Christmas. There was just something about that commercial that gave me a warm feeling, and caused that anticipation of Christmas to amplify a thousand times. To this day that is the CD that plays while I watch my kids open their presents on Christmas morning.
Placido Domingo: Songs Of Love
Its no secret I love music. After all I am writing an article dedicated not only to music albums, but the commercials that hock them. My taste for music is limitless. I will listen to any style of music, no matter what. I might not love a particular style, but Ill still listen to it because I appreciate the art of music. Opera is no different. At an early age I have been fascinated by opera. The passion behind it, and the skill level of those who perform it is absolutely moving. The source of the love I have for opera comes in a 30 second commercial for a CD (and cassette...2 cassettes that is) by one Mr. Placido Domingo. Go ahead and laugh, but the man has an incredible voice. Go on youtube and watch his live performance of Nessun Dorma. If you appreciate the arts it will surely be worth your while. It was the commercial for his love songs that actually caused me to really fall in love the the opera genre. I always liked it but there was something about the way I saw him sing on that commercial that revealed the true genius behind the songs. In retrospect the commercial wasn't all that impressive but when absorbed by my youthful mind it was explosive. The commercial helped bolster the beauty of the music as Placido sang in front a a crackling fire surrounded by marble flooring and pillars with an ivory white piano in the background. It was so elegant. It was so pure. It was so far removed from Alice In Chains and Soundgarden that I just couldn't help but love it.
Again another country album, but there was just something about these good ol' boys that you had to like. I watched this commercial on youtube and still had the same emotions as when I saw it as a kid. You just want to sit down with a corn whiskey jug, a couple of acoustic guitars, and a string tied to a mop handle and a wash tub and jam out some southern foot stompers. Its the real life version of the Darlings from the Andy Griffith show. It seems like they could just come down out of the mountains and show up at your door one day. The music wasn't my favorite, but I just couldn't help but tap my foot every time I saw this commercial come on. Even now when I hear the song Mountain Music all I can think about is this commercial.
Creedence Clearwater Revival
When I first started to learn the guitar I learned two songs, and two songs only. These were the only two songs I knew how to play, and the only ones I played for about a year. Those songs were "Purple Haze" by Jimmy Hendrix, and "Fortunate Son" by CCR. Although Fortunate Son wasn't on the commercial, I still wanted to play a CCR song because I liked the sound of the band, which I was introduced to through the commercial. A side note is that I learned Fortunate Son from OLGA (for all the guitar players who used OnLine Guitar Archive and remember how awesome that site was). Its really sad to say that I was introduced to CCR from a commercial, but that's really the first time I had heard them. "Susie Q", "Green River", "Bad Moon", "Have You Ever Seen The Rain", and many other classics were featured in that commercial. Every time it came on, the volume went up. I don't actually own that CD from the commercial, but I do own a best of CCR CD which is the first thing I play on long road trips.
It is important to note that I come from a very strong Christian household, so to say that the Songs 4 Life CD was played a lot when I was a kid is an understatement. That being said there was something in the presentation of the commercial for this album that was soothing. Even though I was into a different type of music I couldn't help but watch and listen every time that deep, rich baritone voice narrating the commercial declared the phrase "This is music that speaks to your heart. This is music with a message". To most people this commercial may have slipped under their radar, but for me it really hit home. It was music I had grown up with. It was the Christian version of the NOW franchise. How could I forget "Place In This World by Michael W. Smith. Even for a Christian song it was pretty good. All in all that commercial is one of my favorites. I'm sure my roots have something to do with my attachment to this otherwise corny album, but from time to time those songs featured in this commercial go reeling through my head. Unfortunately it's not the whole song, just the 4 or 5 second sound bites played in the commercial. Maybe someday I'll listen to one of those songs all the way through.
Sure I grew up when Seattle Grunge was dominating the charts. Sure I loved listening to Korn, and Limp Bizkit. Sure I was a huge West Coast Hip Hop fan. But who can resist some great piano music? Actually, a lot of people can, but I'm not one of them. I was a walking dichotomy of sorts in my youth. I loved the anarchy of Pennywise and Rancid, but I also loved the order of peaceful, classical music too. Though the music featured on the Piano By Candlelight wasn't classical music, it had a classical, elegant feel to it. Most of the tunes were Broadway songs, and pop hits, but the commercial made it seem so polished and refined that just listening to the guy who was basking in the shadows and wearing a tuxedo while gracefully dancing his hands on the ivory keys made me feel dignified. This might not be an album you would want to put on while power lifting, but it's perfect for a relaxing winter evening...at least that's what I envisioned when I watched the commercial. This is yet another album that brings back memories of watching the commercial that pitched it.
Bonus: Video Commercials
Ray Stevens Comedy Video Classics
Though this article is focusing on compilation or best of albums being marketed through short TV spots, I find it necessary to include two home video pitches that are very much apart of this little genre. First is the Ray Stevens video which was released in 1992, and is when I first saw the commercial for said video. Ray Stevens is a novelty song guru, and thanks to this little pitch for his music videos I was able to hone my own comedic personality which enabled me to get some decent laughs from time to time. Ray Stevens is one of the first comedians I can remember. Sure there were some before that I had seen, but her really had a way of making me laugh. Maybe it was the fact that he made light of perverts stalking people in the song "Its Me Again Margaret", or maybe because he said the word naked (pronounced neked) in his songs, which to an 8 year old is hilarious. Either way this commercial featured some hilarious clips from some of his more memorable songs. Sadly I have not discovered much more of Ray Stevens past this advertisement, although I watched the actual video pitched in the ad. Yet even years removed from seeing this for the first time I still laugh at the hilarity of the characters Ray Stevens came up with and his portrayal of them on camera.
There was something about watching a squinty-eyed old Danish man playing piano in a tuxedo, while performing jokes. I didn't realize it at the time but Victor Borge was a comedic genius, and a master musician. My first introduction to him was a commercial for his Best Of video (VHS) in 1991. I can remember laughing so hard at the commercial and wanting to see the rest of his routine, but I never had the opportunity. It wasn't until I started writing this article that I began looking up some of his material on youtube, and I have to say that the commercial didn't do his comedy justice. He was a master of language. His comedy bits on Inflationary Language, and Phonetic Punctuation were brilliant (check them out on youtube). Also his musical comedy was quite the conundrum. He was so good at playing piano you would sometimes forget he was doing a comedy routine because of how engrossed you could become in his incredible talents. Not only could he speak well, and play brilliantly his face and accent were perfect for comedy. He could just simply look at the camera and you'd start laughing. Probably the most impressive part of his comedy was that it was very family friendly, yet just as hilarious as some of the more dirty comedians out there. He knew how to elicit laughter without vulgar language, berating someone, or being controversial. That takes some serous effort. Someday I'll purchase this video and show it to my kids.
This article may not appeal to everyone, and some may find it completely irrelevant, but for me it provides a window to my past, and proves that retro things come in strange packages. Not everything is Nickelodeon, Pogs, and WWF in my retro memory vault. Its the little things that really formed the memories of my childhood, or in this case the 30 second commercials trying to get me to spend money. Still, I will never forget these commercials as they are etched into my minds eye forever.