Well as you've read, this is a countdown to my favorite New Wave albums, some are more Punk than others, some are more on the mainstream side than the others, but they all have one common denominator, they are all well crafted brilliant albums and important staples in both Alternative Rock and Rock N Roll History.
Punk and its radio-friendly offshoot and side term,New Wave have been a dominant part of music and pop culture ever since its emergence. Hopefully this list will bring you down memory lane or help as a refference if your looking to add some New Wave and Punk to your record/CD collection.
So, put on your shades and your skinny tie, and turn the clock back to a time where Rock and Roll was revitalized,( which its in serious need of again) so anyway,on with the countdown...
20.
Blondie
-
Eat to the Beat
Recorded in 1979, Blondie's 4th full length studio album, Eat The Beat, wasnt as elcectic as its follower, Autoamerican, but it is more consistant, opening the album with a power pop masterpeice "Dreaming" settles down in the middle to the reggae beat of "Die Young Stay Pretty" and closes with the upbeat and catchy "Living in The Real World". This was Blondie's last great album.
19.
The Cure
-
Boys Dont Cry
Cure's second album, recorded in 1980,shows Cure in their prime when Robert Smith was writing jumpy pop songs, before the band took the arty direction of their later Goth-rock records. Contains the classic title track.
18.
Ramones
-
Rocket To Russia
And when you hear the word "punk", you think of either 3 bands, Clash, Sex Pistols or Ramones, ofcourse i would of included Never Mind The Bullocks, but including that album in a list like this, is like including 'Socks' in a list for 'Things to wear with Shoes'.So i give you Ramones' 3rd album, recorded in the historical year of 1977. contains many Ramones classics "Cretin Hop", "Were A Happy Family", "Rockaway Beach" and many otheres. Typical Ramones 3-chord ear candy.
17.
The Police
-
Outlandos D'Amour
1978 marked the debut of one of the most influential bands in the New Wave/Punk movement,and that is The Police. This album captures the more raw and energetic, side of the Police, and a damned good side if i might say. Contains the classic melding Reggae-Pop-Punk that The Police made their signature. Classics like "So Lonely" , " Cant Stand Losing You" and the record's hit, "Roxanne", make this a strong debut.The Police called it quits only 7 years prior to the release, and then reformed again in 2007 for another tour,plans for new album are uknown.
16.
The Specials
-
The Specials
In the midst of all the angry teen angst and guitar heavy 3-chord preaches, Some bands that came out of the New Wave explosion, went a different direction, taking their origins and sound from 1960s Jamaica. And thats when the first Ska Revival came about, also called 2-Tone Ska, 2-Tone was the record label, Keyboardist and lyricist of the Specials, Jerry Dammers had put together to book and sign other bands with the same fixation on Jamaican Ska. The first release was this wondeful debut, recorded in 1979, and produced by other New Wave/Punk pioneer Elvis Costello. While most Ska bands of the time were more about havin fun, and writing regular pop numbers, Specials were the most 'punk', taking punk attitude with ska rhythms, and spitting out numbers of anti-rascism and fascism. Each track is a stand out.
15.
David Bowie
-
Scary Monsters
It is hard to believe that David Bowie's 14th studio release, recorded in 1980, would be included in a Punk and New Wave list, but if you look at his backing catalog, Bowie is a pioneer in New Wave and Punk music, most New Wave bands include him as an influence, while alot of Proto-Punk artists were a bit more raw and more traditional hard rock ( ie: New York Dolls and Stooges ), Bowie was more a punk artist through his ability and passion to do what ever he wanted. Though taking more of an arty direction to get his messages across, David Bowie never fails to entertain even when he's being at his most irreverent and weirdest. 'Scary Monsters' doesnt fail to be considered a "Post-Punk" or "New Wave" record, with its simple pop melodies linking itself to the raw attitude of punk, with such classics as "Fashion" and "Ashes To Ashes", the album is an underrated staple in this era.
14.
Buzzcocks
-
Singles Goings Steady
Buzzcocks were considered the first tradional "Pop-Punk" Band, paving the way for the Descendents to carry the torch and then Descendents to Greed Day, but in my opinion alot of British Punk can be considered 'Poppy' so its hard to say who the real pioneer was. But no questions can be asked when calling Buzzcocks a great band, in general, and this early compilation comprised of their first singles and strong album tracks proves that they reached classic status after a release of just 3 albums. Who can forget the immortal tracks "Ever Fallen In Love?", "What Do I Get?" and "Orgasm Addict" ?
13.
Devo
-
Freedom of Choice
1980, pretty much marked the end of the first wave of Punk, later reserfacing in the mid-80s with NYHC scene but thats a different story altogether, but anyway, Devo were the starting point in both Post-Punk and Synth-Pop, and this album proves their pioneering in both styles, aswell as crackling the radio airwaves with the charting hit, "Whip It" which cursed the band for being the only song their known for in the world of mainstream, but Devo still kept it together, for a solid 10 years before callin it quits in 1991 (which was basicly when New Wave, had turned into College Rock and later College Rock turned into Alternative Rock).
12.
Talking Heads
-
Speaking In Tongues
David Byrne wasnt nessarrily angry enough to be considered "punk", but wasnt pop-sensed enough to be considered "New Wave". so Talking Heads are inbetween what to be considered, but when they released this album in 1983, they succeeded to remain unclassifiable with their melding of Funk/Rock/Disco/Pop/Prog and social commentary. "Burning Down The House" is a classic opener.
11.
The Undertones
-
The Undertones
[align cener] Theres alot of bands from this era, that very much lack the credit they deserve, and The Undertones are no exception, splashing into the Punk/New Wave scene, with their Punk attitude and Power Pop melodies on this incredible debut, which was released in 1979. If you really wanna know where Green Day and Sum 41 steal their cues from, listen to "Get Over You", "Teenage Kicks" "Listening In". Lead Singer Feargal Sharkey left the band in the 80s to persue and short solo career, releasing more on the side of New Wave pop than Punk Rock, but the Undertones were still formed and are now recording a new album at the moment.[/align]
10.
The Knack
-
Get the Knack
The Knack were not punk band, though they had the raw energy, but one things for sure, lyricist and lead singer, Doug Feiger DID have a knack for irresistable catchy melodies. Get The Knack features a strong debut of roaring Power Pop anthems including the surprise hits "My Sharona" and "Good Girls Dont".
Singer/Songwriters of Squeeze, Chris Difford and lead Singer Glenn Tillbrook, are considered the 'Lennon and McCartney of New Wave' and they down right prove it, with Argy Bargy, Squeeze's 3rd and best album,recorded in 1980, and being a short but sweet, 10 track album that opens with the single "Pulling Muscles From A Shell" and ends with the motown inspired "Wrong Side Of The Moon", inbetween are well written New Wave/Power Pop roller coasters that if swallowed would be considered candy.
8.
Nick Lowe
-
Jesus of Cool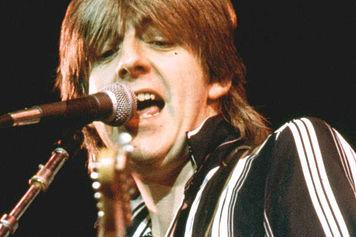 Besides being the Co-Owner of Stiff Records, which was one of the key record labels in the era, signing bands such as The Damed, Devo, Madness,Ian Dury, and others. Nick Lowe was also a musician himself,and a great songwriter at that. And with those two combined he released this oddly titled debut in 1979, Spewing out New Wave classics, such as the College Radio hit, "So It Goes", "Heart of The City", "Sound Of Breaking Glass".
7.
The Smiths
-
Queen Is Dead
The Smiths were never considered a "New Wave" band, nor a "Post-Punk" band, they were considered "College Rock", which was basicly underground rock bands, that gave appeal to independent college radio stations, but Smiths do carry the New Wave vibe through they're slick Pop melodies and Morrissey's witty and sarcastic lyrics, Queen is Dead, recorded in 1986, is The Smiths' 3rd Studio album and is also considered their best album, which is no surprise at all. If your looking for the highlights they are, "Some Girls Are Bigger Than Others", "Frankly Mr.Shankly", "I Know Its Over".
6.
Oingo Boingo
-
Only A Lad
The year is 1980 and it marks the debut of one of the most underrated bands of all time, and its singer/songwriter, Danny Elfman. yes, you read that right, the same Danny Elfman that went on to tackle writing the music scores for movies and shows such as Spiderman, Batman, Simpsons, , Nightmare Before Christmas, and countless others. The band split in 1995, leaving with a classic Farewell show, which had a video release, Elfman couldnt seem to jungle being a busy Film Scorer and a leader of a touring Rock band at the same time, all good things come to an end. But, "Only A Lad" still stands as a great album, The album is quirky and satircal brilliance, it kicks off with the irrestably catchy "Little Girls", a sarcastic social commentary on pedophila, It then roars in the middle with the title track "Only A Lad" and closes with the frantic ska of "Nasty Habits". Theres hardly time for a breath, the album is only 9 tracks and you feel like you went on a long quirky roller coaster,. Only A Lad also very well is an example of Oingo Boingo's sound, potential, and sense of humor, as if giving no consideration that their songs are about masterbation, pedophilia, or being paranoid, they just want to make great catchy music,while getting a few messages heard in the process, which is the way a band should be.
5.
Joe Jackson
-
Look Sharp!
Joe Jackson, one of the "young angry men", to emerge from the Punk/New Wave scene in the late 70s, made his debut with "Look Sharp" a rollicking hard edged New Wave roller coaster that contains surprising amounts of energy and wit. Joe Jackson even managed to spur a hit single with his debut taking the title of "Is She Really Going Out With Him?", for the next few years this became JJ's most notable song untill around 1982, when he already started to move away from Rock and Roll, hit the charts again with "Steppin Out" ya know, that song you always here in the grocery store. But bottomline is, Joe Jackson is the Man, and proves it on this and his second album, appropriately titled "Im The Man"
4.
Madness
-
One Step Beyond
Most notable,for their top 10 US Hit, "Our House" in 1983 and lending their Ballad "It Must Be Love" to Levis commercials. Before then, Madness ruled the dancehall with this skanking debut. With the Specials and a few others, Madness were apart of the 2-Tone Ska Revival, But while the Specials were more about Punk attitude, Madness provided their own feel and attitude, with their wry sense of humor and british cultural refferences, While in the US, Duran Duran had the musical spotlight, Madness were Super Stars in the UK and Europe, spewing atleast 20 Top 10 hits in their run. But rewinding back to their debut, which was released in 1979, The album opens with an unexpected shouting intro, "Hey You! Dont Watch That! Watch This!.." before roaring into the instrumental Ska anthem "One Step Beyond", Then we get treated to Madness' classic story-telling, with "My Girl" (not to be confused with the Temptations song) a song about a confused relationship. The entire album sweeps by with classic after classic untill closing with the Accapella novelty tune "Chipmunks Are Go!". Madness broke up in 1986, only to reunite in the 90s for a new album and tour, Madness also are currently working on a new album due out this year and are still happily touring ( only in UK unfortunately)..
In 1977, The Jam were among one of the countless punk bands, to come out of the scene,But what made Jam separate themselvesfrom the other punk bands was their Mod era influenced sound and style, although they were a great band through their entire career, they didnt really invent themselves untill their 4th and 5th albums, 'Sound Effects' being the 5th, Released in 1980. Lead singer/lyricist, Paul Weller is at his pop-hooked best, writing catchy numbers such as the funky "Start", the acoustic flavored "Thats Entertainment", and the feel-good "Man In the Corner Shop", theres also some classic hard-rockin Jam on here on such tracks as "Set The House Ablaze". A very solid experimental effort.
2.
The Clash
-
London Calling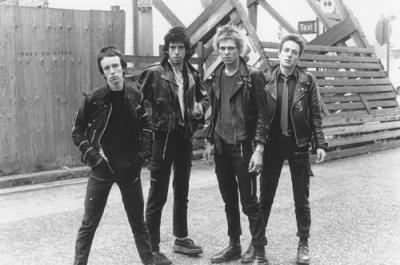 The almighty Clash, recorded "London Calling" in 1979, and what a great recording it is, transitioning from the hard rock of the two first albums, and growing into a more progressed sound.This double LP album contains The Clash's best written material. Theres something for everybody on here, whether it be the reggae of "Guns of Brixton", the power pop of "Lost In The Supermarket" or the single-closer "Train in Vein". Clash went on with 3 more release untill calling it quits in 1986. There was tlk of a Clash reunion, depite lead singer Joe Strummer's death, which would be a pretty pointless reunion.
1.
Elvis Costello
-
This Year's Model
If you thought Elvis Costello was just another Contemporary singer/songwriter, you might be half right, but before proving himself as just a brilliant songwriter, he was indeed a brilliant punk rocker/new waver, and proves it on his second album, released in 1978. it opens with possibly the best album opener in Rock and Roll, "No Action", starting with a whispered snarl and bursting into an organ and drum driven rocker, backed by his band The Attractions, Elvis was among the leading "Angry Young Men" and drives it home with such musical attacks on blunt breakups "Lipstick Vogue", fashion "Dont Wanna Go To Chealsea", and closing with biting the media on "Radio,Radio". Elvis' lyrical wit and cynisicm are in top form on this classic album. I give Elvis more credit, for being the one of the few artists to prove themselves by just their name and songwriting and not just sound, and isnt surprising why he has survived so long making music in the music inudstry by just doing that, making music.
And there you have it, My Top 20 New Wave and Punk albums of the late 70s and early to mid 80s. You may have agreed with some, you may have objected to most, and some you may have even said to yourself "Who the hell is that?".
But all in all, those are my favorite New Wave albums of all time. Its too sad i was not alive at the time of this historical era, the bands and music would of still inspired me just the same and would of still enjoyed them just as much. But, I hope you enjoyed yourselves, thank you and goodnight.