Introduction:
Music has always been a really important part of my life, it is one of the greatest gifts in my opinion for how free time can be spent. I always have been one with a dire passion for listening to rock music of the Alternative, Punk, and Metal genre. There is one genre that I am really into that I consider to be kind of underrated when it comes to the opinions of teenagers, yet its really popular with most adults. During my transition from Middle to High School, I was on a search for a cure to help relieve me of stress from keeping up with having good grades and still managing to do track and swimming. I discovered the cure through the words of my friendly school therapist.
I suggest that when you are not doing any work in your spare time, you try to cope with this stress by finding a way to deeply relax. One good method is lying down quietly on your bed, and listening to soothing music.
Those were the words from my therapist that I deeply remember and will always treasure as a great memory that changed my life. Since the stuff I normally enjoyed and listened to like Green Day, Blink 182, Dropkick Murphys, and Social Distortion didn't really help I had to go through a search for what would be the right fit to relax me. It was at that point that I recalled a commercial I had seen on T.V. back in 1997 when I was in Kindergarten. It was an advertising commercial for a newly released compilation CD. The Dialogue of the commercial was spoken this way:
Imagine a world where time drifts slowly,
A world where music carries you away.
Experience Pure Moods,
The Perfect Soundtrack for your way of life.
Directly from Europe,
This multi platinum collection has won the hearts of millions.
Set a drift with the timeless pleasure of Tubular Bells
Or take a journey into the unknown with the X-Files Theme.
No other collection gives you the feeling of pure moods.
Though at the time the commercial aired, it originally creeped me out, because of the spiritual appearance of it and I knew nothing about it. Recalling the commercial now a days helps me think about some of the good things that occurred in my childhood. If you recognize the dialogue above, you would probably remember it as the commercial for the ad of the album that truly defines classic, Pure Moods.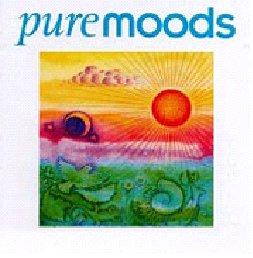 During the stressful times I have been going through in my current years of High School, I have discovered the most pleasure in listening to New Age Music. For those unfamiliar with the genre let me explain about it. New Age music is a special type of genre where the music style is often times quiet, and brings a spiritual and relaxing mood to the listener. This is music that is often used by its listeners for creating inspiration, and positive feelings after an oppressive day. Some well known artists of the New Age Genre include
Enya
Enigma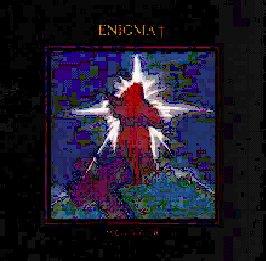 Clannad
Deep Forest
Delerium
Yanni
George Winston
Jim Brickman
Loreenna Mckennitt
...as well as several others.
The Pure Moods album series (as mentioned above in the commercial text) was a multi-platinum series of soundtracks from Europe which all featured several new-age songs, soothing electronica, and relaxing instrumental numbers. The series consisted of 5 albums that were released from 1997-2004, by the record company virgin records. From listening to all the volumes I have become a big fan of New Age music which is a genre most people I know at school are not really into. At first I was too embarrassed to admit to anyone that I listen to this music, but it has really only occurred that I've been made fun of once. There are many times where I enjoy listening to this music the most, and it mostly occurs in situations where I have a swimming or track meet coming up, or I have had a stressful work day and its raining really hard outside; therefore listening to the Pure Moods albums will help me revitalize my mood and help me feel positive and relaxed once again. These albums are also really good to listen to at nighttime when you are alone in your room, you turn off the lights, and there is nothing, but the soothing sounds offered by the songs in the soundtracks.
Here are all five volumes of the series, along with my opinions on them; after all some of the albums were not as good or were better than others.
Pure Moods: Vol I
(1997)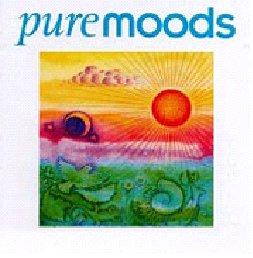 Track Listing:
1."Return to Innocence" - Enigma
2."Orinoco Flow (Sail Away)" - Enya
3."Sweet Lullaby" - Deep Forest
4."Oxygene Part IV" - Jean Michel Jarre
5."The X-Files Theme (DADO Paranormal Activity Mix)" - DJ Dado
6."Tubular Bells, Pt. 1" - Mike Oldfield
7."Sadeness, Pt. 1" - Enigma
8."Adiemus" - Adiemus
9."Crockett's Theme" - Jan Hammer
10."Theme from The Mission" - Ennio Morricone
11."Main Title Theme from The Last Emperor" - David Byrne
12."Yeha-Noha (Wishes of Happiness & Prosperity)" - Sacred Spirit
13."The Theme from Twin Peaks: Fire Walk with Me" - Angelo Badalamenti
14."Makambo" - Geoffrey Oryema
15."My Wife with Champagne Shoulders" - Mark Isham
16."The Promise" - Michael Nyman
17."Lily Was Here" - David A. Stewart
This is where the incredible collection of albums got its start. Like with most movies that generate into sequels, the first one in the franchise is usually the best one. Out of all the albums in the Pure Moods collection this one stands out in my opinion as the best volume. Every track on this album from Enigma's "Return To Innocence" to David A. Stewart's "Lily Was Here" creates one of the most wonderful parts of my days when I hit play on my stereo. The album begins with two well known New Age songs sung in English called "Return To Innocence" by Enigma and "Orinoco Flow(Sail Away)" by Enya. Then for the rest of the album there are five other songs performed in other foreign languages, and all the others are some great choices for selected instrumental my personal favorites being: "The Promise"(From the movie The Piano) by Michael Nyman, "Oxygene Part IV" by Jean Michael Jarre, "Crockett's Theme"(From the t.v. series Miami Vice), and of coarse "The X Files Theme" in a dance remix by Dj Dado. What I like the most about this album compared to the others is that it does not feature a lot of vocal numbers, and instead it keeps an even flow of quiet word-less songs; after all relaxation times are usually the best when it is quiet. The other 4 albums in the series differ in this style quite significantly. This will always be an album I will treasure from now until I die because their was nothing that transformed my life more than this album.
From what I discovered while researching information, a different version of this album was released back in 1994 with a different track listing:
1."Return to Innocence" - Enigma
2."Sweet Lullaby" - Deep Forest
3."Crockett's Theme" - Jan Hammer
4."Oxygène Part IV" - Jean Michel Jarre
5."Orinoco Flow" - Enya
6."Tubular Bells Part 1" - Mike Oldfield
7."Chariots of Fire" - Vangelis
8."The Heart Asks Pleasure First / The Promise" (theme from The Piano) - Michael Nyman
9."Chi Mai" - Ennio Morricone
10."Inspector Morse Theme" - Barrington Pheloung
11."Sadeness" - Enigma
12."Little Fluffy Clouds" - The Orb
13."Only You" - Praise
14."Aria on Air" - Malcolm McLaren
15."Lily Was Here" - David A. Stewart (featuring Candy Dulfer)
16."Songbird" - Kenny G
17."Merry Christmas Mr Lawrence" - Ryuichi Sakamoto
18."Theme from Twin Peaks: Fire Walk with Me" - Angelo Badalamenti
19."Theme from The Mission" - Ennio Morricone
20."Another Green World" - Brian Eno
As you can see, the two versions of the first volume include most of the same tracksl except that they are in a different order. Some tracks on the 1994 release would eventually be recycled and used in the volume that would be released later on.
Pure Moods Vol II
(1998)
Track Listing:
1."The Mummers' Dance" - Loreena McKennitt
2."Montezuma" - Cusco
3."The Cradlesong (DaWa)" (remix) - Sacred Spirit
4."Nightingale" - Yanni
5."Life in a Northern Town" - Dream Academy
6."Zarabanda (Saraband)" - Adiemus
7."Euphoria (Firefly)" - Delerium
8."Weather Storm" - Craig Armstrong
9."Teardrop" (edit) - Massive Attack
10."Theme from Harry's Game" - Clannad
11."Chariots of Fire" - Vangelis
12."Breezin'" - George Benson
13."Emily" - Dave Koz
14."2 the Night" - Ottmar Liebert
15."Beyond the Invisible" (short radio edit) - Enigma
16."The Mystic's Dream" - Loreena McKennitt
In the year following the success of the first volume of Pure Moods, another volume was released. This one has the best album cover in my opinion. This collection is quite similar to the first one with it's choices of music, but unlike the first volume adds a little more Europop/Electronica sound to the mix. The album does of coarse start out with an incredible transition into relaxation with the first four tracks, "The Mummer's Dance" by Loreena McKennit, "Montezuma" by Cusco, "The Cradlesong" by Sacred Spirit, and "Nigthtingale" by Yanni. After the beginning we get "Life In A Northern Town" by the European pop group The Dream Academy and although it doesn't really sound like anything even related to new-age music it's a great song. From that point we go back through a similar selection of songs to the beginning, as well as the inclusion of two electronica groups Delerium and their song "Euphoria" and Massive Attack and their song "Teardrop", which like the x-files theme in the first volume I find to be a very unique choice to include. When we get up to track ten in the list which is the "Theme From Harry's Game" by Clannad, we get the first celtic legend song in the series, which is my second favorite track on the album. From tracks 12-14 the soundtrack goes through a bit of a less relaxing moment with 3 tracks that sound absolutely nothing like New Age. Everything is resolved back to normal with the last two tracks on the album my personal favorite "Beyond The Invisible" by Enigma and "The Mystic's Dream" by Loreena McKennit.
To conclude this is still a great part of the series, but it tends to lack a lot of the good features in the first volume.
Pure Moods Vol III
(2001)
Track listing:
1."Only If..." - Enya
2."Porcelain" - Moby
3."Life in Mono" - Mono
4."Games Without Frontiers" (Massive Attack / David Bottrill remix) - Peter Gabriel
5."Cristofori's Dream" - David Lanz
6."Land of Anaka" - Geoffrey Oryema and Brian Eno
7."Dela Dela" - Sacred Spirit
8."Merry Christmas, Mr. Lawrence" - Ryuichi Sakamoto
9."The Velocity of Love" - Suzanne Ciani
10."Ever So Lonely / Eyes / Ocean" - Sheila Chandra
11."Virtue" - Jesse Cook
12."Theme from Silk Road" - Kitaro
13."Synaesthetic" - Blue Man Group
14."On Sacred Ground" - Yanni
15."Gravity of Love" - Enigma
16."Deliver Me" - Sarah Brightman
Three years following the release of volume two, Pure Moods Volume III was brought into the picture. Unlike volume II this addition to the series resembled volume I more in which it kept a flow of actual new-age songs and instrumentals flowing throughout, and included less pop songs. The album starts out similar to the first one with it's inclusion of what was Enya's most recent single at the time "Only If", "Porcelain" by Moby and "Life In Mono" by Mono; all three are performed in the English language. The only real difference this album has with the first volume is that all the vocal numbers are performed in English and there is not much involving any other foregin language. This album differs from the first album in it's placement of the songs; it features an even amount of soothing songs, and instrumentals only in a some-what random order. In the moments of the soundtrack that go from tracks 4-13 which I like to refer to as the intermediate path, everything is much quieter than at the beginning and the end of the album. I really like the instrumentals "Merry Christmas Mr. Lawrence" (From the japanese movie of the same name.) by Ryuichi Sakamoto and "Virtue" by Jesse Cook. Of coarse, you can't forget track ten "Ever So Lonely/Eyes/Ocean" an accapella piece by Sheila Chandra, which is great to here the slowly spoken words of with no additional sounds in the background. For my favorite part of the album are the last three tracks, "On Sacred Ground" by master composer Yanni, "Gravity Of Love by Enigma" and "Deliver Me" an incredible ballad by the superb soprano Sarah Brightman. The ending takes you out of the more quiet moment of the middle part and offers some well deserved hits that offer a little more enthusiasm in the way they are performed. This album in the series I would have to rank second to the first one, because it's just a bit different, but brings about a very similar feeling from the first volume.
Pure Moods Vol IV
(2002)
Track Listing:
1."November" - Mythos
2."Purify" - Balligomingo
3."Shadows in Silence" - Enigma
4."Silence" - Delerium (featuring Sarah McLachlan)
5."Songs from a Secret Garden" - Secret Garden
6."One Man's Dream" - Yanni
7."Devotion" - Jim Brickman
8."Fields of Gold" - Eva Cassidy
9."Garden of Eden" - Govi
10."La Valse d'Amelie (Theme from Amelie)" - Yann Tiersen
11."Sea" - George Winston
12."God Moving Over the Face of the Waters" - Moby
13."Main Titles (From Chocolat)" - Rachel Portman
14."Angel" - Sarah McLachlan
15."She Moves Through the Fair" – B-Tribe
16."This Love" - Craig Armstrong featuring Elizabeth Fraser
17."River of Stars" - Paul Schwartz
18."When You're Falling" - Afro Celt Sound System (featuring Peter Gabriel)
Volume 4 in the series was released in the year folowing the release of the third volume. Unlike the previous three volumes, Pure Moods 4 seemed to focus more on the instrumental and included a lack of vocal pop numbers. This album in the series is ranked as number three in my opinion, because its creates more of a relaxed feeling unlike volume 2. The soundtrack starts out with three tracks which include: "November" by Mythos, "Purify" by Balligomingo, "Shadows In Silence" by Enigma which quietly bring about the mood without words. Then starting with track 4 "Silence" a powerful ballad by Delerium featuring pop-singer Sarah McLachlan we go into the interlude like in the previous two volumes where it varries in which songs are instrumental and vocal numbers. Another difference this album has with the others is with it inclusion of several new artists which were never featured on the previous albums. The returning artists include: Enigma, Delerium, Yanni, and Moby. Everything else is new, and the developers at Virgin Records sure picked some good choices for new artists and songs; some of which I should point out include: the two pop-singers, Eva Cassidy and Sarah McLachlan, and the incredible pianist George Winston the creator of my favorite Christmas Album December. Some tracks I'm glad to see are featured in the middle of the album include: a cover up version of the wonderful rock ballad by Sting "Fields Of Gold" peformed by Eva Cassidy, the "Main Titles from the movie Chocolat" which I have always recognized hearing my parents put on when they are doing their work in the living room, and the cover up version of one of my favorite Irish traditional ballads "She Moves Through The Fair" performed by B-Tribe. Of coarse like the ending of the first volume of the series which features two great instrumental pieces to close the album, we get two special tracks on this volume which follow the last number in the middle section of the album which is track 16 "The Love" by Craig Armstrong with Elizabeth Fraser; the first of the last two tracks "River Of Stars" by Paul Schwartz, the creater of the State Of Grace soundtracks is easily a great piece and the final track "When You're Falling" by the Afro-Celt Soundsystem is a good way to close the album.
Pure Moods: Celestial Celebrations
(2004)
Track Listing:
1."Here with Me" - Dido
2."Building a Mystery" – Sarah McLachlan
3."Love of Strings" - Moby
4."More Than This" - Charlie Hunter (featuring Norah Jones)
5."Wake Up in New York" - Craig Armstrong (featuring Evan Dando)
6."Have a Day / Celebratory" - The Polyphonic Spree
7."Amado Mio" - Pink Martini
8."San Antonio" - Kinky
9."Euphoria" (edit) - Delerium
10."Voyageur" (Chillout Mix) - Enigma
11."Crescent Silver Scythe" - Sheila Chandra
12."I Don't Know What I Can Save You From" (Royksopp Remix) - Kings of Convenience
13."Weather Storm" - Massive Attack
14."Harvest Moon" - Cassandra Wilson
15."The Chokin' Kind" - Joss Stone
16."Days Go By" (Acoustic Version) - Dirty Vegas
17."Ain't No Sunshine" - Eva Cassidy
18."What a Wonderful World" - Sarah Brightman
The last volume released in the Pure Moods series is probably the most different from all the other volumes. In the previous volumes the albums were mostly about relaxation, but Celestial Celebration seems to be more of the type of album for listening in other methods besides relieving stress. This is more of a collection of pop-songs with vocal numbers rather that instrumentals like in the other volumes. When I first listened to this volume their were a lot of factors regarding it that I didnt really expect to hear; one in which was that it featured "Building A Mystery" by Sarah McLachlan a song that used the f-word at one point. Other than that all the songs are still good ones to listen too and even if this album is not quite as relaxing as the other volumes its worth listening to at any good time I feel like listening to it. Being the last album in the series it seems like the creators at Virgin Records wanted to do things differently and since the first four volumes were similar they wanted to focus this album on a different format of its choice of songs.
Pure Moods has always been my ticket to a world a turning around the rough moments of the day I went through which were really stressful. New Age is in opinion even better than rock, for the effects of listening to it have always put me in a mood that is just as good when I listen to rock. That pretty much concludes my article about this amazing collection of soundtracks.
Before I go I want to give a big thanks out to fellow member Spidey4545 for uploading the commercial which I have dying to see again ever since I got into these albums.
To see the commercial check here:
http://www.retrojunk.com/details_commercial/7379/