The following list of "one seasoners" may have had a brief airing, and whether you liked them or not, you have to admit that each has had some sort of impact on popular culture.
1. Super Mario Bros Super Show (1989)
Based on the most successful video game franchise of all time, starring the late, great Captain Lou Albano as Mario, it was the first, and perhaps only TV show for kids to feature both live action and animated segments with the same actors. Though the animation may have been dirt cheap, the audio mismatched with the characters' moving lips at times, and the jokes somewhat crude, it did however feature some great renditions of 80s pop tunes, including rendition songs "Beat It" and "Bad" from the late King of Pop.
However, in later airings, DiC Entertainment became DiCheads by replacing the songs with crappy, generic, instrumental music to avoid royalty disputes. The live action segments were very much condensed forms of sitcoms, and even had celebrity cameos (some of which were horrid impersonations),
including pop singer Cyndi Lauper, whom Albano had ties with from the "Girls Just Want To Have Fun" music video and WWF.
At the end of each show, live action Mario would "Do The Mario" by swinging his arms from side to side during the credits.
2. Adventures of Sonic The Hedgehog
Action packed thrills,
dark, sinister Dr. Robotnik,
a romance between Sonic and Sal...
Just kidding. Let's start over:
Another DiC-produced Saturday morning cartoon for kids in the early 90s, based on the second most successful video game franchise of all time,
starring Steve Urkel's Jaleel White as fast moving, chili dog loving, Sonic the Hedgehog,
Christopher Evan Welch, as young, double-tailed orange fox and sidekick, Miles "Tails" Prower,
and the late Long John Baldry as diabolical, yet goofy super-villain Dr. Robotnik, (NOT DR. EGGMAN),
Adventures of Sonic The Hedgehog combined Looney Tunes-style animation and slapstick humor, with light, fun, sometimes sentimental story-lines. Like Super Mario Bros Super Show, the animation was cheap, if not tacky, and lip-syncing was often out of sync. Though it only lasted one season, its legacy has left us with memorable "Sonic Sez" PSAs at the end of each episode and Robotnik-coined terms such as, the ever-so popular:
(derived from the phrase "Snooping as usual I see"), all of which have become popular internet memes, and lampooned in endless Youtube Poop videos.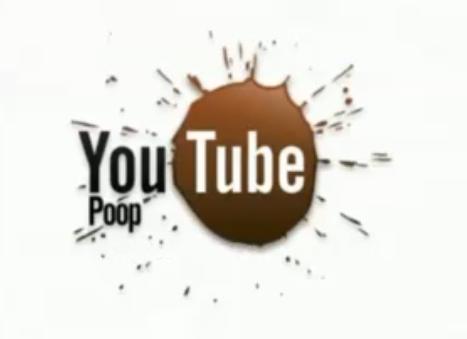 3. My Brother and Me (1994)
It was the first sitcom on Nickelodeon to feature a middle class African American family from Charlotte, North Carolina. For kids, it was fun and entertaining, though the characters and plot-lines weren't as multifaceted or strong as those from other black sitcoms like The Cosby Show or Family Matters. Included in the show were numerous fashions, cliches, and slang terminology from the 90s, as well as interior monologues, and common catch phrases such as "chump" and "don't hold your breath". Though it had been slated for a second season the following year, disagreements among its producers and creators lead to its early cancellation, and had been played in re-runs up until approximately the year 2000, leaving many viewers to believe that the show had been running for that long. The series had been nominated for an NAACP award in 1996 and 1997 for Outstanding Children's Series.
Of the entire cast, the most successful actors who have continued to have a career in show business are Amanda Diva (then known as Amanda Seales) who played neurotic best friend Deonne Wilbur, and has now become a successful rapper,radio host, and VJ on MTV2, as well as commentator on numerous VH1 specials;
and Kym E. Whitley, who played comic book store owner Mrs. Pickney, and has continued to act in movies and television.
Sadly, the mother of the show Jennifer Parker, played by Karen E. Fraction, passed away on October 30, 2007 after a five year battle with breast cancer.
4. Good Morning Miss Bliss (1988-1989)
It is said to be the real starting point of the Saved By The Bell saga. Later re-christened Saved By The Bell: The Junior High Years, it featured a US history teacher named Carrie Bliss, played by former 60s child actor Hayley Mills, dealing with her eighth grade students, as well as drama teacher and friend Tina Paladrino, and authoritative, yet comical Principal Richard Belding. Among her students were the blond, popular, mischievous Zack Morris; rich, shopaholic princess, Lisa Turtle; and eccentric geek, Samuel "Screech" Powers,
all of which would be cast in the official Saved By The Bell series, along with Principal Belding.
Of the lesser known characters that would not be included one year later are maintenance supervisor Mylo Williams, Zack's best friend Mikey Gonzalez, and outspoken, tomboyish know-it-all Nikki Coleman both of whom would be replaced by
hunky jock, Albert Clifford "A.C." Slater,
and brainy, overachiever Jessica Myrtle Spano, respectively.
And with the addition of perky cheerleader, and love interest of Zack, Kelly Kapowski, Saved By The Bell would become the biggest live action show for kids on Saturday mornings in the early 90s, and launch its prime time series spinoff, Saved By The Bell: The College Years, which became another one season failure due to low ratings.
5. Galaxy High School
Two teenagers from Earth, super-jock Doyle Cleverlobe, and shy bookworm Aimee Brightower, are chosen to attend an interstellar high school, appropriately called Galaxy High. Upon arrival, Doyle, who was the popular one on his home planet, is not well accepted by other aliens at his new school, in which he runs into a couple of bullies;
a fowl-like alien named Beef, who thinks Earth stinks,
and yoke-headed Rotten Roland, whose common response was "I love it, I love it".
Aimee becomes the most popular girl in school, and with her outstandingly high grades, receives a scholarship.
Doyle, who is not as fortunate with his low grades, and is forced to get a job at Luigi's Lunar Pizza Parlor to pay for his tuition. Doyle and Aimee decide to be friends, and make some new alien friends such as
ditzy Booey Bubblehead,
blabbermouth, err, mouths, Gilda Gossip
one-dimensional "Flat" Freddy Fender (both played by future Bart Simpson voice actor Nancy Cartwright),
six-armed class president Milo De Venus,
fashionable, sensual-voiced Wendy Garbo,
and a flying, chain-wearing, Sinatra-singing... creature, thing known as the Creep.
The characters were designed by future Ren and Stimpy creator John Kricfalusi. The cartoon was everything 80s you could imagine, from the music, a mix of rock and techno (composed by former Eagles guitarist Don Felder), to the fashions,
even to break-dancing, featured in the episode "Dollars and Sense" where a rich, one-wheeled playboy named Reggie Unicycle comes to visit Galaxy High and scores a date with Aimee.
Galaxy High was even nominated for a Humanitas Prize in 1986 for its anti-drug episode, The Brain Buster, where Doyle gets hooked on a powerful substance to help him with his studies, to which he displays oddball behavior at school. Sadly the award went to Smurfs.
Saved By The Bell would do an episode very similar to this subject matter where Jessie becomes addicted to caffeine pills to help her study for a Geometry test which causes her to be completely whacked out of her skull.
I had not seen Galaxy High as a kid, however, I had gotten into the series when I discovered full episodes of it on youtube nearly three years ago.
The final episode had the gang living on earth fifteen years after they have all graduated, with everyone in a successful career, except Doyle, who has grown to be a 400 foot giant, unwittingly wreaking havoc on the city.
Viewers never got to see a budding romance between Doyle and Aimee as the series was canceled after one season due to sagging ratings.
And there you have it. The TV shows that never got to have a multiple season run. I would have written more, but this is really all I could come up with. Thank you for taking the time to read this article.