So it was like 2 weeks ago when I was sitting right here on my couch with my laptop....you guessed it, in my lap (that's not funny Mike), when I came up with an idea for an article about great songs that were written for movies. Immediately I thought about "My Heart Will Go On" from Titanic, "I Don't Want To Miss A Thing" from Armageddon and even "I Believe I Can Fly" from Space Jam. I came up with quite a few more before realizing....
"WAIT!"
"Why do an article about random films that produced one big hit when there's a very well known animation studio out in California that has created tons of films boasting entire soundtracks of songs written specifically for them!"
Yeah there's really no doubt that Disney is the very best at gathering just the right people for every film they do to create memorable and lasting songs that captivate and amaze us. As a musician, I am thoroughly impressed from top to bottom with the work and effort put into these enchanted chorals. I also hope you will be able to see, through this article, just how far Disney music has progressed throughout the last 60 years, how certain songs influenced others, and really appreciate the history of the brilliant composers that have delivered so much magic and imagination into our childhoods and all throughout our lives.
So without further ado, here are the top 15 animated films boasting the biggest, best and most complete soundtracks ever released from Disney Studios.
*****************************************
#15: Peter Pan
Peter Pan is probably the most fun of all the original Disney films. The story was fantastic and the music wasn't to shabby either. One of the first songs in the movie is "You Can Fly, You Can Fly, You Can Fly". This song takes place in the Darling nursery when Peter is teaching Wendy, Michael, and John to fly. The other main character in Peter Pan is the deviously evil Captain Hook. His band of pirates sing a song called "Yo Ho! (A Pirates Life For Me)" which is now a classic for stereotypical pirates everywhere. Even if you've never seen Peter Pan, you should still recognize the most universal pirate theme ever written.
From one stereotypical song to the next, "What Makes The Red Man Red?" is the Indian chant that is performed by the tribe in Neverland. It's a pow-wow song that to me sounds like an Umpa Loompa song from Willy Wonka. It's a pretty racist song but hey, it was 1953...
PERSONAL FAV: "Yo Ho! (A Pirates Life For Me)"
#14: Toy Story
So when I think of the Toy Story soundtrack, I immediately think of Randy Newman. Then I think of Will Sasso's killer Newman impressions. Specifically the Family Guy scene. That stuffs really funny...Anyway, Randy Newman is the man behind the weird voice of the Toy Story songs. The big hit for this one was "You Got A Friend In Me" which is very similar to the "When You're the Best of Friends" song from the Fox and the Hound. This song initially shows the relationship between Woody and Andy, but later, it proves to also relate to the relationship between Woody and Buzz (adorable huh?) The other Newman notable was "I Will Go Sailing No More". A depressing yet inspiring song about coming to terms with reality. A very good song about something pretty crappy; not easily done and is placed well in the film.
Aside from the songs, Toy Story has a ton of interludes and background pieces, also performed by Randy Newman, that help string together the innocence of the film.
PERSONAL FAV: "I Will Go Sailing No More"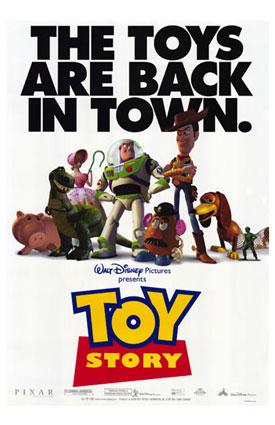 #13: Cinderella
The twelfth Disney classic and the second Disney princess did not disappoint with the story or the music in this well-known tale. Most of the songs in Cinderella are performed very subtly by the protagonist title character. Some believe Cinderella's singing voice was the inspiration for all future Disney princesses.
The opening song for this film is "A Dream Is A Wish Your Heart Makes", a very positive song that promotes high spirits and upward thinking. Like most Cinderella songs, it's vocally driven with the music itself being a simple fluttering of violins and flutes. A very good lullaby if you as me. My personal favorite song in this one is the title track "Cinderella (The Work Song). This song is performed by the house mice, fronted by Jaq, the rebellious lead mouse. I remember being 4 years old and singing "Cinderelly, Cinderelly" which was all I knew seeing how I couldn't really understand the mice (they sound like Chip n Dale if you ask me), but I thought it was a very cool song about these mice recognizing Cinderella's role as a slave in her own home. The signature song in Cinderella was a little song performed by the Fairy Godmother while she hooks Cinderella up with some bling before the ball. The song is called "Bibbidi-Bobbidi-Boo" and it's a classic tune that is probably the most relateable to the film today. In fact, the whole scene is probably the most recognizable scene in the movie.
PERSONAL FAV: "Cinderella (The Work Song)"
#12: Robin Hood
Personally, this is my all time favorite old-school Disney film. As a young boy I related to the Robin Hood character and thought he was absolutely brilliant. Charming, handsome, clever; a man (or fox) of the people and was loved and praised by all. He was everything I wanted to be when I grew up! But this article of course isn't about any of that.
This film boasted a few simple little "diddlies" (as I like to call them). Not really songs, but cool little jams that were really catchy. Most of the songs were written and performed by Roger Miller, who also voiced the Rooster in the film that does all the singing and guitar playing. To start, the opening "diddlie" is very catchy, it's not a song at all, but very fun to listen to. The films signature song though was probably "Oo-De-Lally"; a song that follows that care-free and often dangerous life of Robin Hood and Little John. The Rooster also sings a very depressing but heartfelt tear-jerker while locked in the prison tower after all the villagers have been arrested. The song is "Not in Nottingham" and it's probably the most touching song in the movie. There are only 12 lines in the whole song, yet it portrays the scene with perfection. It's also one of those rare Disney songs that relate to actual life. To me, it sounds like a Bob Dylan song...but the Rooster pulls it off beautifully!
The funniest song in the film is one of the funnier Disney songs ever. "The Phoney King of England" is sang mainly by Little John along with some help from the Merry Men in the forest. If you're familiar with the film or the story, then you know it's basically complete ownage of Prince John...hilarious!
My Personal Fav: "Not in Nottingham"
#11: The Hunchback of Notre Dame
The film itself is very controversial in it's censored adaptation. Victor Hugo's original story was much darker than Disney's (and that says a lot seeing how this is one of the scariest Disney films ever made). The soundtrack however was very powerful. "The Bells of Notre Dame" is the main and opening song of the film. Sang mostly by the narrator, a gypsy named Clopin who is dressed as a Jester, he introduces the background story and the enigmatic character of Quasimodo in this song. Speaking of Quasimodo, later in the film the 3 gargoyles Laverne, Victor and Hugo (those two obviously named after the author of the story) sing a song to Quasi called "A Guy Like You". In this song they try to show Quasimodo how charming he really is. The fun song for the Hunchback of Notre Dame has to be "Topsy Turvy". This is the song performed again by Clopin and other villagers during the Festival of Fools celebration. It also introduces the love interest of the film, Esmeralda.
There is also a wonderful duet between Quasimodo and Frollo called "Out There". It's starts out as a downer with Frollo insisting to Quasi that he is a monster, but as the song continues, Quasimodo turns it into a solo performance and brings an uplifting mood to the piece. It ends up being a quality Disney song after all. There is a part of the film that seems to join two very different songs into one. "Heavens Light/Hellfire" is the name of musical piece shared between Quasimodo and Frollo, but with two completely different takes lyrically. Quasi sings of a longing to feel the love of another person, while Frollo chants about his sadistic lust for Esmeralda and his plan to kill her. Quasi's take is beautiful, while Frollo's is almost pure evil. It's a very interesting collaboration.
PERSONAL FAV: "The Bells of Notre Dame"
#10: Mary Poppins
Honest to God, I don't think I've ever actually seen this movie all the way through. I know I've seen parts here and there, but i'm really not that familiar with it (as a young boy in middle-america, it wasn't really my thang). But I am more than familiar with the tunes that were produced from this movie. Julie Andrews is awesome as the lead role and she graces us with her beautiful voice many times in this one. "A Spoonful of Sugar" is the work song that promotes using cheerful ways to make a job seem more bearable (similar to "Whistle While You Work" from Snow White).
This is going to sound kinda strange, but when I was little my grandmother would sing me to sleep sometimes (I know, corny). This film boasted a very nice lullaby like song that my grandma would sing to me called "Feed The Birds". I like this song not just for my own personal memory of it, but because of it's message of caring and kindness in a very simple form. Dick Van Dyke also sings quite a bit in Mary Poppins; his main song, "Chim Chim Cheree" a song about being a chimney sweep and being proud of it. This is actually a pretty cool little song, and dick's skipping and dancing in the film doesn't hurt either. One song does stand out above all the others though. The song "Supercalifragilisticexpialidocious", is the signature song for Mary Poppins. I admit, I have NO idea what this song is about (Does anyone?) or if it even has a meaning at all, but it's tons of fun to sing-along with! A very upbeat song with wild choreography, "Supercalifragilisticexpialidocious" is by far the highlight of the film (and I hear it's the best part of the stage show as well).
PERSONAL FAV: "Supercalifragilisticexpialidocious"
#9: Pinocchio
For the longest time (really until the Disney boom of the '90s) This classic had some of the better songs in Disney's archives. "Give A Little Whistle" is the song Jiminy Cricket teaches Pinocchio and tells him "If you ever need me, just give a little whistle". In the film, Jiminy Cricket plays Pinoc's conscience and in this song he tells Pinoccio the classic line "...And always let your conscience be your guide!"
One of the more repeated choruses from this movie is "Hi-Diddle-Dee-Dee (An Actors Life for Me)", a song that Pinocchio and Honest John sing together after John convinces Pinocchio to skip school and pursue a career as a theatre major instead. You may not know the song itself, but I'm sure most of you are familiar with the chorus line (very similar to "Yo Ho! (A Pirates Life For Me" from Peter Pan).
The song performed by Pinocchio when he gets to the theatre is probably the funniest song in the film. "I've Got No Strings" is Pinoc's first performance and is quite funny with the help of the other marionettes. It's a very cute children's song and helps promote the innocence of Pinocchio. Of course the main song however in this one is actually the theme song for Disney World (and Disney in general). It's the one song that sums up everything about Walt Disney and his beloved creations. "When You Wish Upon A Star" is as classic as it gets and it really oozes with that old-school Disney magic. When I hear this song, it really makes me want to cry with joy because it represents all of the great Disney memories I and many of you have; very charming and elegant...
PERSONAL FAV: "Give A Little Whistle"
#8: Mulan
Mulan came to theaters in 1998 and brought with it a very nice soundtrack filled with some A-list talent. Donny Osmond did the singing voice for Captain Shang and has a very cool song called "I'll Make A Man Out Of You". It's definitely the most powerful song on the album. The song is performed while Mulan is begining her training as a warrior and is quite fitting within the scenes of the film. The funniest song in the movie is "A Girl Worth Fighting For", which is sung by the "newbie" warriors and Mulan while marching to battle. it's a neat song that has quite a bit of humour in it. It's actually kind of an anti-woman song, though I'm sure it wasn't meant to be (there are a lot of jokes in it that seem to be kind of sexist, but it's funny).
There is a very Asian themed song with a lot of eastern influence called "Honor To Us All". It's a very cool little number about the women in Mulans life insisting that she follow in their footsteps, which doesn't exactly come naturally to her. The big hit from Mulan though was the ballad "Reflection". Originally sang by Lea Salonga (Mulans singing voice) and then later re-recorded by Christina Aguilera which was the sole reason she got a record deal in '98 and became a international success. That's right, Xtina owes her entire "career" to this song and film. She later released "Genie in a Bottle" and blew up, but this was where it all began for her (to date the only Christina Aguilera song worth listening to except MAYBE "Beautiful")
PERSONAL FAV: "I'll Make A Man Out Of You"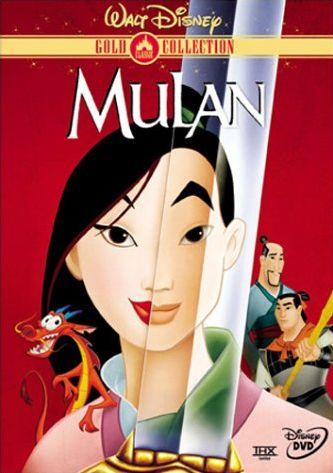 #7: Hercules
Most of the songs in Hercules were performed by the narrating group of goddesses known as "The Muses". They brought a gospel like sound to the film and when listening to these songs you almost feel like praising "Hallelujah" at the end of each one. I'm going to start with the upbeat denial song, "I Won't Say I'm in Love". Sung by the bitter love interest of Herc, Megara, with some help from The Muses. In the story, Meg is a slave to Hades after trading her soul to save her loves life. He then leaves her anyway, obviously making her bitter towards men and love altogether. Now she finds herself falling for Hercules, but struggles to admit it. The opening song to the film (preceded by a very cool narrative from Charlton Heston) is quickly taken over by The Muses. "The Gospel Truth" is just that, a gospel like song claiming that the legends of Zues and Hercules are in fact, true. There is a second, darker part to this song later in the film claiming the same thing about Hades when his character is introduced. Actually, I think this song is re-occuring throughout the film as it helps guide the narration. The fun song in Hercules has to be "Zero to Hero", a song about the rise of Herc to godlike status and becoming a celebrity. The hook in the middle of the song (when the beat doubles, it's hard to miss) is very catchy with a lot of pep. The true Disney ballad in this film is "Go The Distance", a song about young Hercules finding himself and fulfilling his destiny. "A Star is Born" is the song I believe towards the end of the film when Hercules finally takes his place as a God. Another gospel like song done by The Muses, it's really the summary song of the whole movie.
PERSONAL FAV: "Zero to Hero"
#6: Pocahontas
So here's a slightly different take on what we know about Disney songs. Still powerful, still brilliant but with a rhythmic native-american, almost enchanted sound. The trademark song for this film, "Colors of the Wind" performed by Judy Kuhn (later recorded by Vanessa Williams), was an Oscar, Golden Globe, and Grammy winner in 1995. It's a beautiful depiction of the native american view of the Earth, and in today's "green" society, it still definitely holds some worth. (that rhymes, unintentionally) The other great song on this soundtrack was "Just Around the Riverbend". It's a good look into who Pocahontas was historically proclaimed to be, a carefree spirit living life with an open heart and always looking forward.
The award for most racist song on the list goes to "Savages", a song about...well, savage Indgens! But no, it's the typical villian-mob song. Most of it is repetitive, but Pocahontas has some great shining moments in this song.
PERSONAL FAV: "Colors of the Wind"
#5: The Nightmare Before Christmas
Indeed the most haunting Disney soundtrack ever written. Now I'm not going to try and be all dark and cool (even though I totally am) and say that this is my favorite Christmas movie just because it's dark and different; but, I will say that it does hold a very special place in my heart as it mixes my two favorite holidays and blends them with a superbly creepy score that brings so much intellect and comprehension; it's as if the laws of music don't even apply to this film. Danny Elfman wrote the music for "Nightmare" while also serving as the singing voice of one Mr. Jack Skeleton. He was brilliant as he composed one of the most complete and demanding musical projects ever written (the entire script is one song after another...very impressive). In the films opening, we are tossed immediately into the creepiness of Halloweentown with the rhythmic anthem "This is Halloween", performed by the townspeople and ending with the introduction of the lead character Jack. I think of it as the perfect Halloween theme song...
The most significant song of the soundtrack has to be the flashy and upbeat piano led number performed again by Jack as he first discovers Christmastown. Appropriately titled "What's This?", Jack sings a song wandering and wondering as he frolics in the snow asking himself rhetorical questions without ever suggesting an answer to himself (don't ya hate it when people do that?). Jack's curiosity and intrigue throughout the song comes off very charming and really allows you to feel his excitement as he rants. "What's This?" has recently been covered by Fall Out Boy and, although it's not near as cool, they did a pretty good job...
The "Villain" song is performed by the awful Oogie Boogie Man in the raunchy jazz number simply titled "Oogie Boogies Song". He sings a nightmarish song to Santa Claus as he has him tied up in his layer. It's actually pretty peppy for being such a sinister song about telling Santa he's going to die... After Jack returns from Christmastown he struggles with understanding the concepts behind Christmas. In the song "Jacks Obsession", the townspeople begin noticing Jacks bothered behavior while he has locked himself away until he breaks the secret of Christmas. One of the best musical moments in the movie comes from this scene where Jack literally looses his mind as he floats up and down the tempo scale in this vocal masterpiece. This song ends with a bang as Jack slowly raises his emotion to a near clinical state and proclaims his plan to takeover Christmas; Again, fantastic vocals in this piece.
Elfman does something very interesting with the song "Making Christmas". He incorporates aspects of all the other songs in this film into one for the track that follows the town-wide preparations for Christmas Day. This is actually a very elaborate song considering the many layers and augmentations. I would say the funniest song has to be either "What's This?" or this song performed by the meddlesome trio of devilish trick-or-treating youngsters known as Lock, Shock and Barrel. They sing "Kidnap the Sandy Claws" as they prepare to do just that. They have been asked by Jack to abduct Santa and bring him back to Halloweentown, though the lyrics in this song quickly tell you they have no intentions to do so. They fully intend on tossin' that sucka' to the Oogie Boogie Man as soon as they get the chance! (as I stated before in "Oogie Boogies Song")
#4: The Little Mermaid
Well I think it's obvious that Sebastian's Jamaican accent doesn't hurt the awesomeness of some of these songs. I will start with the love song "Kiss the Girl". A very soft yet groovy song featuring Sebastian singing to the prince while he and Ariel float in a boat down a river. He basically does everything he can to subconsciously get the prince to kiss Ariel, but to no avail. I do like the moment with the frogs though.
The main song in The Little Mermaid is the island jam "Under The Sea". In this song, Sebastian attempts to show Ariel how much better it is to be a sea creature than a human. This song has one of the more recognizable hooks of all the Disney songs with that familiar steel-drum cadence that appears throughout. Just like the rest, this film has a classic villain with a creepy and sinister little number as well. Ursula is the disgusting sea witch that manipulates the very impressionable Ariel and takes her voice in exchange for 3 days as a human. During this scene, she sings the song "Poor Unfortunate Souls", which is about the poor saps that have made similar deals with her in the past, but were not so...um, fortunate?
All of these however are merely novelty songs compared to Ariel's anthem, "Part Of Your World" which is considered the "Princess Song" of this soundtrack. It's a very beautiful song about wanting more and dreaming big. I love the lyrics and how she struggles with common human concepts throughout the song; it's really very cleverly written...
PERSONAL FAV: "Part Of Your World"
#3: Beauty and the Beast
What can I say here, this stuff is spectacular. I mean really really REALLY good stuff... Lets just jump into it. The opening song to the film is straight out of a stage production. "Belle" is an awesome song that incorporates many different things; singing, dialogue, humour, compassion...everything. I love this song, it obviously introduces the main character into the film but it also shows how she is misunderstood by her fellow townspeople. You may or may not know that the opening sequence and song to The South Park Movie was a spoof taken almost completely from this song and scene. Although their spoof was very funny, I do not laugh at this song at all, it's fantastic!
The signature song however is the title song, "Beauty and the Beast", also known as "Tale as Old as Time". In the movie it's very touching, done solely by Angela Lansbury, but then later it was re-recorded by Celine Dion and turned into a duet and a hit. Another great song lead by Belle in The Beauty and the Beast is "There's Something There". This song is a revelation of sorts for Belle after she's been at the castle for a while now and is starting to see the softer side of the Beast. The entire song is done through inner-dialogue (thoughts, not spoken words) but it explains perfectly the developing relationship between Belle and The Beast.
The funniest song in this movie has to be "Gaston". Gaston (if you don't know) is the handsome villain-like character of the movie, and he has a very obnoxious yet absolutely hilarious song about... well, himself. this song is...wow, really funny. Even for someone like me who has a pretty high tolerance for funny...it's pretty funny and the animation in the movie makes it even better. It's a very macho-masculine piece, I actually consider it my own personal theme song...
No doubt about it though, out of all these songs the best has to be "Be Our Guest". Sang mostly by the little French candlestick Lumière, this song is easily the most popular song for this film and rightfully so. Angela Lansbury also lends her voice to this song as Mrs. Potts. The cabaret-like feel lends a high tempo while the candlesticks overdone French accent adds some funny to the scene. Lyrically, he's just singing about dinner, but it's one of the best songs about nothing I've ever heard. This song and this entire album is awesome, I got to see the off-Broadway stage show and it was honestly breathtaking. I highly recommend that shizzy to anyone! Awesomeness!
PERSONAL FAV: A tie..."Be Our Guest" & "Gaston" (you decide)
#2: Aladdin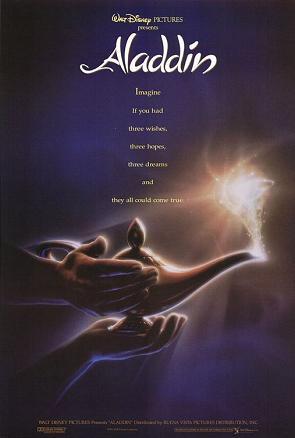 So now we get to the elite; the very best of the best. This film nailed near perfection in '92 with what I consider to be some of the best Disney songs ever written. The opening song to the film is a good place to start. "Arabian Nights" was a great way to open the movie. The haunting theme captured you a told you that you were in for an awesome movie. Aladdin himself is introduced in the song "One Jump Ahead" which is a very cool rag-time mixed with some jazz and big-band. I love the different changes in this song and it's collaboration with the dialogue; it's one of the better main character intros if you ask me.
Obviously Robin Williams killed as Genie, and he really shines in the song "Friend Like Me". This is brilliance, pure brilliance! I don't even know what to call it, it's a very wild, very BIG stage song. I think it portrays Genie perfectly, but in my opinion, it's not Robin Williams best song in the movie. No, to me it would be my personal favorite song in Aladdin, "Prince Ali", the product song for Aladdin's first wish. The way it starts is so thunderous and impressive, and then it turns quickly into a funny cabaret like number that basically explains the utter awesomeness of Prince Ali Ababwa. All I can say, Robin Williams is GREAT!...and I love the always changing chorus.
Then of course there's the song that's considered to be the greatest Disney duet ever written. "A Whole New World" sums up everything about everything. It's the ultimate song that can relate to anything and is perfectly done in the scene. This song was so big it actually took on an identity of it's own outside of Aladdin becoming one of the most favored songs to sing among many male/female duets. I personally think the music in Aladdin is the best, no doubt about it, the best. But, there is one movie that can and at least on this list, did win out. Yes after a lot of deliberation I finally decided that Aladdin had to be number two to only one film.
PERSONAL FAV: "Prince Ali"
#1: The Lion King
Well of course it is.....
And it really deserves it too. It really is the best score, not just for Disney movies, but any movie ever, period. Like Pocahontas, The Lion King showed us a different kind of Disney music; something that just seemed to have a little more substance than everything else. Let's start with the cream shall we? "Circle of life", is the opening theme to this epic film and is in my opinion the most moving song on the soundtrack. Apparently done by a herd of Africans chanting in the bush (well that's what it sounds like?!), it really makes a statement. In fact, when watching the film, your so captivated by this opening sequence that you have to be reminded that it's just begining by the thunderous BOOM of the "The Lion King" title at the end of it all. It is obviously the most memorable song from the film.
Simba makes his rebellious attitude clear a bit later in the film with the upbeat anthem "I Just Can't Wait to be King". This song is pretty cute, I have to admit. Oh and a note, Simba's singing voice was done by Jason Weaver, the older brother on Disney's "Smart Guy" when he was a bit younger. It's also one of the best levels on the SNES game...
The more controversial song on the soundtrack (because of it's unspecific meaning) is "Hakuna Matata", which as far as I know, means "no worries". (and that's cool with me). This is probably the most fun song in the movie, sang mostly by the very talented Nathan Lane and Ernie Sabella (Timon and Pumba). The Pumba interlude is so dramatically funny and the grub moment is pretty good as well. It wasn't so much a song, as it was another repetitive chant, but very catchy nonetheless.
The villain in The Lion King is of course old uncle Scar; and just like a lot of other Disney flicks, he has his own menacing mob song when he addresses his clan of hyenas and announces his plan to kill Mufasa. Jeremy Irons does the speaking and singing voice of Scar and just like in Die Hard, his accent just adds to the chill factor in the dark number "Be Prepared".
The award winning hit for The Lion King however, was the ballad that almost makes you want to cry. "Can You Feel The Love Tonight", complete with great vocals and awesome African chanting, is the summary song, the song that puts the whole film together and shows you Simba's destiny as king and Nala as his love. On top of the songs, The Lion King had some of the best background instrumentals I've ever heard in a movie, mostly performed by instrumentalist Hans Zimmer. I actually give him a lot of credit for the success of The Lion King. His impressive African-jungle instrumentals piece the entire film together and that's what really gives you that peaceful sense of fluidity as you watch the movie. Overall, I doubt anything can beat the magic made by, oh yeah did I forget to mention, the man that wrote ALL the music for The Lion King, Elton John! He created something that I have yet to hear since, a soundtrack for one film that is so captivating it's really the sole reason The Lion King is a Broadway smash hit! The man is a genius and absolutely struck some gold in 1994.
PERSONAL FAV: "Circle Of Life"
So that's it....that's my list...
This was really tough guys, I wanted to do a list because I thought it would be easy but man, it took quite a while and a lot of rearranging to put this thing together. I hope you all enjoyed it and I thank you all for reading. Let me know what you think because after all, why else would I do this? I think this topic could have a lot of different opinions so I want to hear them all. But before you start typing anything....
||
||
||
||
||
\/
VOTE!