Every year the greatest young men in basketball gather together in their Sunday best and wait to hear their name called. A lottery pick in the draft can change the basketball lives of a city in a second. A great pick can bring in money from playoff games and ticket sales and a bad one can haunt a team for decades. Basketball historians and fans alike argue over the greatest draft class of all time and one class always seems to rise to the top, 1984. The class would produce 4 players on the NBAs 50 greatest players, 7 MVP honors, 23 All NBA First Team Appearances and 45 All Star Game appearances. Two players are already hall of famers and there are a couple more that are likely to join them and also arguably one of the worst draft choices of all time.
1 Hakeem Olajuwon
2 Sam Bowie
3 Michael Jordan
4 Sam Perkins
5 Charles Barkley
6 Mel Turpin
7 Alvin Robertson
8 Lancaster Gordon
9 Otis Thorpe
10 Leon Wood
11 Kevin Willis
12 Tim McCormick
13 Jay Humphries
15 Terence Stansbury
16 John Stockton
17 Jeff Turner
18 Vern Fleming
19 Bernard Thompson
20 Tony Campbell
21 Kenny Fields
22 Tom Sewell
23 Earl Jones
24 Michael Young
To many of you, this list will have some names you have never heard of. There are even a few names I do not recognize but there are some really great players on here. First pick goes to Houston and they choose Hakeem Olajuwon, a 7 foot center from Houston. Hakeem was a member of the phi slamma jamma group from University of Houston. This was a great pick for Houston who had recently drafted Ralph Sampson. Hakeem led Houston to the NBA finals in only his second year and eventually led Houston to back to back championships in 1994 and 1995. Hakeem was the first player to be named the NBA MVP, Defensive Player of the year, and the Finals MVP in the same year. Hakeem was named to the NBAs 50 greatest list and will be inducted to the Basketball Hall of Fame in September.
Olajuwon was one of my favorite players. I used to watch him and then go outside and practice his moves. I had a jersey and a Houston Championship baseball cap. He had a variety of moves that he used. He was a great player.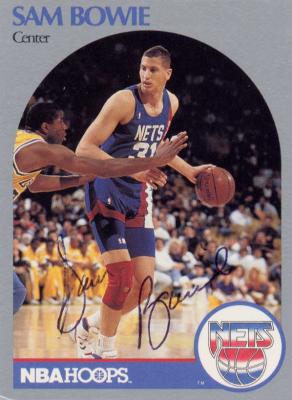 Sam Bowie may be the most well known draft disappointment of all time. Sam was a shooting guard from Kentucky. He was one of the most heavily recruited players of all time and played on the 1980 Olympic team. He would be the last player to play USA basketball without any college or pro experience. He had a career filled with injury and never lived up to his potential. He finished his career with the Los Angeles Lakers and averaged 10.9 points over his 11 year career. The choice to pick Bowie over Jordan has been a decision that has haunted Portland for years. In fact 2007 was the first time Portland had a top 3 pick since. They drafted Greg Oden, who missed his entire rookie season due to injuries.
In Portlands defense, they had just drafted a 2 guard by the name of Clyde Drexler, a future hall of famer. Picking Bowie seemed like a smart one, no one knows how a player will turn out.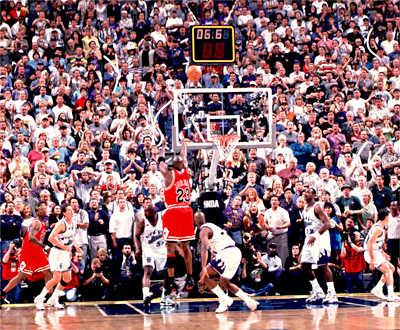 The Third pick was Michael Jordan. Jordan was a shooting guard from North Carolina who went on to win 5 MVP awards and 6 championships. He was named rookie of year. If every player in the 1984 draft had been awful, people would still argue about how great it was simply due to Jordan being drafted in it. He is arguably the greatest basketball player of all time. I am not a Jordan fan, but you cannot deny his Airness props. Jordan holds two records, most points scored in a playoff game, 62 against Cleveland, and highest career average at just over 30 points a game.
Sam Perkins was the fourth pick and had a good NBA career. He never won an NBA championship but played on many good teams. He was a smart choice as third but the fifth pick would be a hall of famer.
Charles Barkley was the fifth pick of the draft. Barkley was a power forward in a small forwards body. He was only listed at 6ft 6 but Barkley was more like 6 ft 4. He guarded players half a foot taller than him. He was a constant entertainer and a joy to watch play. He played in one final series in which he lost to Jordan and the Bulls in 6 games. That year he was awarded with the season MVP award. He went on to be an Olympic gold medalist and a hall of famer. Barkley was named to the NBA fifty all time greatest players. He finished his career averaging 21 points and 11 rebounds. He was one of favorite players. I was constantly compared to him because of our similar body types and ability to play in the post against much taller players.
We will now skip ahead to the 16th pick. John Stockton was a point guard from Gonzaga. He was passed up by lots of teams who would eventually regret it. Stockton retired being the all time NBA leader in assists and steals. He is arguably the greatest point guard of all time. He helped Utah to two consecutive NBA finals, losing to Jordan and the Bulls both times. He is a future hall of famer. If anyone wants to learn what a point guard is supposed to be like, one only has to research John Stockton.
Otis Thorpe and Kevin Willis also went on to have good NBA careers. Otis Thorpe won a championship with the rockets and was an All-star there. He was the last player of the former Kansas City Kings. He finished his career averaging 14 points and 8 rebounds.
Kevin Willis was a center for the Atlanta Hawks for 9 seasons before making appearances with many NBA teams. He was an All-Star in 1992 and won a championship with San Antonio in 2003. Kevin Willis played 20 NBA seasons before retiring with a career average of 12 points and 8 rebounds.
Even Olympic gold medalist, runner Carl Lewis was drafted that year. He never played a game in the NBA but he was drafted 208th by the Chicago Bulls.
Each draft class is special in its own right but the 1984 class is definitely one for historians. Many people compare the 2003 draft with 1984 because of Lebron James, Carmelo Anthony, Dwayne Wade, Kirk Hinrich, and many others. Only time will tell if that draft class compares to that of 84. I hope it does for the sake of the game, and well it is fun to watch.