I love "The Goonies." It is a fun comedy adventure movie that is still enjoyable. The kids were entertaining in it and I wonder where the cast members are now. Some are still acting. Some are not. I will tell what they are up to now; also I will have fun facts and include a quote from each character.
Sean Astin as Mikey
Of course he is still active as an actor. Currently he does the voice of Raphael in the current "Teenage Mutant Ninja Turtles" cartoon. Sean Astin is the second actor from "The Goonies." to play a "Ninja Turtle." The first was Corey Feldman as Donatello in the first and third movies. Believe it or not, but it has been 15 years since the first "Lord of the Rings" movie, in which he played Samwise Gamgee. "The Lord of the Rings" Trilogy is what he known for these days, but I don't think his role as Mikey will be forgotten.
Sean Astin Fun Facts:
On Dec. 4, 2001, He was on a New Zealand postage stamp as Samwise Gamgee along with his co-star Elijah Wood as Frodo Baggins. However Sean's last name was spelled wrong on the presentation pack. (Austin instead as Astin.)
Sean wanted to direct the movie "Fantastic Four" (2005)
Sean's title of his autobiography is "There and back Again." This is the same title of the book by fictional character Bilbo Baggins from J.R.R. Tolkien's "The Hobbit."
Mikey: "Goonies never say die."
Josh Brolin as Brand
Josh is still acting as well. The last film I seen him in was "Sin City: A Dame to Kill For". He was good in it. He has been married twice and divorced both times. He currently has 2 children.
Josh Brolin Fun Facts:
Josh Brolin won the 22nd annual Toyota Pro/Celebrity Race in Long Beach, California in April 2000, which was 22 years after his dad won it. It took him 18 minutes to complete the course.
He likes to play the stock market. He is so into Wall Street that he co-created the website, marketprobability.com, which is a website that gives investors historical stock overviews.
He had hosted the highest rated "Saturday Night Live" in 14 years on October 18, 2008 with guest appearance by Sarah Palin.
He was concerned what the gay community of San Francisco would think of him playing the Dan White the murderer of gay politician Harvey Milk. It turns out the gay community embraced him for being part of a film about their political hero.
He was considered to play Batman in the new "Batman V Superman: Dawn of Justice" Before Ben Affleck was cast.
Brand: "I said 'I'm in charge here,' Data you have a light?"
Jeff Cohen as "Chunk"
Well, "The Goonies" was the only theatrical film that Jeff Cohen was in. As a boy he had played in a few TV movies and guest starred in several television shows including "Family Ties" and once on "The Facts of Life." His last acting job was in 1991 six years after "The Goonies." This acting job was a TV movie known as "Perfect Harmony." I never seen it and have no idea how big the part was. Even though Jeff Cohen is not acting now he still works in the Entertainment industry as an entertainment lawyer in Beverly Hills, CA since 2010.
Jeff Cohen Fun Fact:
Just one fun fact: Jeff Cohen got chicken pox while he started filming, but showed up on the set anyway because he was afraid he would be recast if he didn't.
Chunk: "I like the dark. I love the dark... But I hate nature! I HATE nature!"
Corey Feldmanas "Mouth"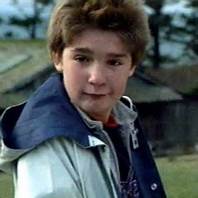 Corey Feldman was a pretty big child / teen star of his time. In addition to "The Goonies" he was in "Gremlins," "License to Drive," and "The Lost Boys," etc. Today he is still in movies but none I recognize. The movies he is in now are independent films and straight to DVD releases. Corey Feldman whom voiced Donatello in the live-action "Teenage Mutant Ninja Turtles" (1990) and "Teenage Mutant Ninja Turtle III" (1993) also has played in the current in the TMNT cartoon as Slash. His last movie released was "JOB's Daughter". I never seen or heard of this film.
Corey Feldman Fun Facts:
He is ranked #8 on VH1 "100 Greatest Kid Stars."
Corey was almost cast in "E.T. The Extra Terrestrial," as Eliot's best friend, but the part was reduced to almost nothing. Spielberg told him not to take one of the minor roles and wait until Spielberg offered a bigger role later. He got those bigger roles in the movies "Gremlins" and "The Goonies."
Mouth: "'Nice' is my middle name, Mrs. Walsh."
Kerri Green as Andy
Keri's acting career hasn't given her much more known roles except in the movie "Lucas" since then. In 1994 she took a break from acting. She didn't act again until the year 2000 as a one time character in "E.R." and then again for "Law and Order: SVU" in 2001. After that she has had a role in anything until 2012 for and independent feature known as Complacement. I don't know much else about her except that she is married with kids and if she does appear in anything now she is credited as Kerri Lee Green.
Kerri Green Fun Facts:
In 1984 Keri Green skipped out on going to Summer camp that year and went to New York to audition for movies instead. Well that is how she got the part of Andy in "The Goonies."
She has written, directed and produced a movie of her own known as "Bellyfruit."
Andy: "Brand, What Happened to your braces?"
Martha Plimpton as Stef
Martha Plimpton still continues to act, mostly on television. Her most recent notable role was Virginia Chance in the 2010-2014 Television show "Raising Hope." She started an actors workshop when she was 8. She currently donates her time and effort to the "52nd Street Project" which is a not-for-profit organization that takes inner city children and pairs them up with professional theater artists to act, write, and directed their own plays.
Martha Plimpton Fun Facts:
Fans of "Kung Fu" and "Kill Bill" should note she is the niece of David Carridine.
During the filming of "The Goonies" she won a bet with Richard Donner she would stop biting her nails. Donner finally paid up many years later during the commentary session of "The Goonies."
Stef: "Oh come on, come on! Where are you? You're in the clouds and we are in a basement!"
Jonathan Ke Quan (Ke Huy Quan) as Data
Well I don't know much about him now. The last movie he was in was "Second Time Around" (2002) and before that Fei Foo Kei Bing (1997) He graduated from the University of Southern California School of Cinema Television. He has done uncredited stunt work for "X-Men" and was assistant and uncredited translator for Mr. Yuen for the movie "The One." Other than that I could not find much else about him.
Jonathan Ke Quan Fun Facts:
His brother actually auditioned for Short Round in "Indiana Jones and the Temple of Doom," but of course the casting director picked him instead.
The reason he spells "Shit" instead of saying it is because his mother told him not to use bad language in any movie.
Data: "Data's quite tired of falling and Data's tired of skeletons!"
I hope this article was good enough for you. For me is good. It's good enough, it's good enough for me. Yeah yeah yeah yeah yeah.