Ahh, the '80s and '90s are finally back!! And thank God! Growing up as a kid in that time was fantastic. I had everything a kid could ask for! But when saturday came,it was the best. My dad and I used to watch all old school cartoons together, and man it brings back a lot of memories.
who could forget this memorable alien guy? Always causing michief and wrecklessness with his two human friends and that alien brain thing.
"Denver the last dinosuar" What a great show. *sniff* Just a hard rocking, mohawk wearing dinosuar! this show rocked! literally!!!!
"Sonic, he can really move! Sonic, he's got an attitude! Sonic, he's the fastest thing aliiiiiiiive!!!!!"
Awesome show and I love the new anime one!
Ducktales was great and i'm glad they're reformatting it on DVD. The greatest thing about this show was the morals and the comedy that the Ducktales envoked onto us kids. That's great TV.
TEENAGE MUTANT NINJA TURTLES TEENAGE MUTANT NINJA TURTLES! HEROE'S IN A HALF SHELL TURTLE POWER!
yes these lean mean green machines are off the hook. I remember waking up at 5 in the morning just to watch the episodes and thankfully they have been transferred to DVD format for all time! These were the real heroes of the '90s. Can't wait for the new CG movie!! (sux that its only CG i want live action dangit!)
ahh the other juggernaut that took over when the TMNT one had faded away. A very cool show and i wish they would make another movie.
Great freaking show. Can't wait for the live action movie and the best part is my step dad is working on it!! Wooo!!! I only saw like, one or two episodes but i was hooked. Thankfully again they are re releasing the generation 1 dvd in coinscience with the movie. I actually still have the Gen.1 Action figure!!! ha!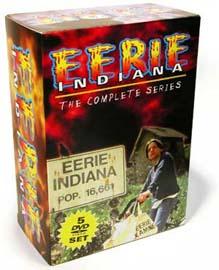 who the heck could forget these great shows? Even though Eerie Indiana was a rip off of Goosebumps at the time, it was still a cool show. I still have all of my goosebump books, man they were some great reads. the show was off the hook too, scared me even more when it was on television.
Are you afraid of the dark was probably the scariest show on Nickelodean. It came out about the same time as Goosebumps, maybe a bit earlier, but it was so scary, just the intro made my skin crawl when i watched it at night.
"Camp Anawanna we hold you in our hearts, and when we think about you, it makes me wanna fart!"
A fantastic show with a great cast. It's a shame it was only on for two seasons on Nick. but again, they are finally brininging it to DVD!!!!
Probably the best damn show on Nickelodeon. These two were revolutionary and THE flagship for Nick. Now if anyone can tell me why the show was cancelled please do!
Rocko's Modern Life was very cool.. That stupid dog Sparkey, Heff the Steer, and Rocko,the Australian wallabe trying to fit in. Thankfully (whew) Nick shows this on their alternate channel and it still rocks after all these years.
Ok, now that I got my memories out of the way of what i remember watching, lets go to 2007. Cartoons in general and TV shows for that matter stink now. Period. Nickelodeon back in the '90s had that great flare and it bugs me how a show can just sink. While I admit the new ninja turtle cartoon is very cool i miss the comedy one of the 90s. Shows on Nickelodeon are sparse and sway in the wind. Some shows are wikked cool, like Avatar the last airbender, Drake and Josh, and Invader Zim.
So all in all, while the cartoon mainstream of the '90s are slowly slowly slowly coming back, i guess we'll have to wait and see what happens. even though its changed dramatically, there will always be the shows of the '90s of my childhood that will remain my favorites for all time.