As you all know I love the 80s cartoons because it almost always included girls who had that "take charge" kind of mentality.
So for your viewing pleasure I have compiled a list of my top 5 favourite take charge kind of girls.
5. Anya Turgenova (Challenge of the Gobots)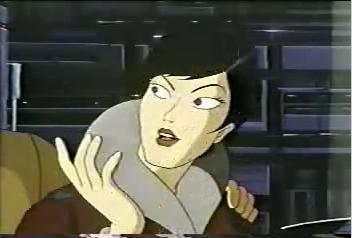 Dr Anya Turgenova from the Challenge of the Gobots. In the Battle for Gobotron mini-series she and Matt Hunter helped heal Leader-1 after his almost deadly encounter with a Renegade Zod.[/align]
Dr Anya Turgenova is a Russian scientist but when her Mother Russia is being violated by the Renegades she definitely is the one to take charge of defending her homeland.
A really important part of Earth's defense Anya is willing to help out whenever she's called upon to do so. She and Matt helped to heal Leader-1 after he fended off and almost died from a Zod attack.
She also manages to steal a kiss from Matt Hunter. It's just too bad that the show only lasted a year because I really would have liked to see where Anya and Matt went with their relationship.
I believe she swore in Russian when General Newcastle told her that her government wanted her to go on an expedition in Sieberia. Her response: "Let's blow this pop, she really means popcicle, stand."
4. Scarlett (G.I. Joe: A Real American Hero)

In the ranks of G.I. Joe nobody takes charge of the team better than Scarlett does. She took charge of Lady Jaye and Cover Girl when the G.I. Joe men were mesmerized by the Baroness.
3. Jerrica Benton (Jem)
Jerrica Benton is the President and CEO of Starlight Music.
Jerrica Benton is the President of Starlight Music which is the record label that her father Jack started. But when Eric Raymond takes control of the Company she begins to suspect Eric in the death of her father.
2. Tess Darret (Pole Postition)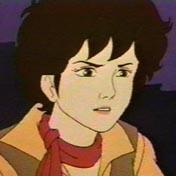 Tess Darret is the oldest member of the Pole Postition Racing team.
The Pole Position Racing Team leader Tess Darret drives a 1964 mustang named Wheels. When the team has a mystery to solve they rely on Tess to gather up all of the important data.
1. Corproal Jennifer "Pilot" Chase (Captian Power and the Soldiers of the Future)
Corporal Jennifer "Pilot" Chase was once a cadet of the Biodread Empire but when she realized what Lord Dread wanted to do she finally decided to jump ship. She almost always takes charge of the reins when Captain Power can't.
Honorable Mentions
Okay so we're talking about girls who are taking charge in dangerous situations and now I'd like to give an honorable mention to the women who didn't make it on to my list.
Mainframe (C.O.P.S.)
Mainframe is the C.O.P.S. chief computer expert and a pretty wreckless recruit. She takes hold of the reigns when the others can't.
Helen "Mother1" Bennett (Bionic Six)
A fusion of technology and flesh Mrs Bennett is the wife of Doc "Bionic1" Bennett. She keeps Doc Bennett and her kids in line. Her occupation is an Oceanographer.
Jessica Meade (Star Wars Droids)
A drifter and a pirate ship's captain and an all around shifty girl Jessica Meade can get Mungo Baobab out of all kinds of perilous predictiments.
Kea Moll (Star Wars Droids)
Another drifter and ship's captain and all around tomboy Kea is on a search for her mother who was kidnapped by the Empire. She has seen first hand the destructive power of the Empire and joins powers with Jann Tosh and his friend.
Princess Kneesaa(Ewoks)
Princess Kneesaa is on the "honorable mention" list for two reasons. First she's able to take charge of any dangerous situation in her father, Chief Churpa's, absense and two she learned some life lessons that taught her how to be a good chieftress.
So that's my list of Take Charge Kind of girls. I hope you liked it and if you didn't well then that's just too bad for you. ;)