The beloved March Madness college basketball tournament is over, but fear not. Below is Retro Madness, a 64 character tournament where the best of the best of the 80's and 90's will battle it out to see who will reign supreme.
HOW IT WORKS:
There are four regions of the tournament, broken down into 16 seeds per region. Each region will have a different theme: Video Game Characters, Food and Beverage Advertising Stars, Cartoon Characters, and Movie Characters. We will discover who would win in a fight using logic, wit, humor, and most of all imagination. Each week the round's winners will be given with a short recap of each fight, leading to the Final Four and ultimately the Retro Madness Championship.
HOW TO GET INVOLVED:
As it would be a bit too hard to look over each person's full bracket, post who you think will make it to the Elite Eight, Final Four, all the way to the Retro Madness Champion. Feel free to talk some smack to your opponents, as well as commenting on the matchups and winners.
THE COMPETITION:
MUSHROOM KINGDOM REGION:
1. MARIO:
Mario, hands down the most recognized video game character in history, takes the number one seed with ease. He also enjoys cleaning your pipes.
2. SONIC THE HEDGEHOG: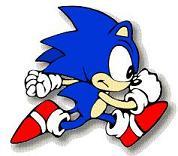 Sonic made collecting coins a thing of the past. Years later, he will have both legs broken for not paying a gambling debt. Sadly, he will never run again.
3. DONKEY KONG:
Donkey Kong was better known in his early days for throwing barrels at our beloved Mario. He now works at Men's Warehouse and boy can he pick out a suit.
4. PIKACHU:
Pikachu hates the Easter season. He often gets mixed up with the delicious candy known as Peeps, the only difference, he tastes more like cotton stuffed with shaving cream.
5. SOLID SNAKE:
Solid Snake has taken over the reigns of the highly popular Girl Scout Cookies and has nearly doubled sales in his first year. His motto: "If they say no, shoot 'em in the leg."
6. LARA CROFT: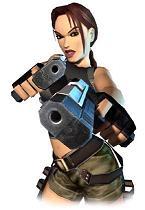 She's a tomb raider and a heart breaker, still I don't know what's her better weapon the guns or the rack.
7. LINK: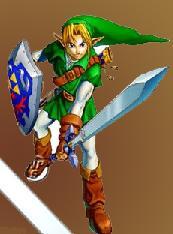 Link joined forces with Robin Hood and Peter Pan to create "Men In Green Tights," which of course is a fairly successful male escort service.
8. SAMUS ARAN:
Samus Aran, protagonist of the Metroid series, shocked the world when removing her helmet and revealing that she was in fact a woman. Years later, she removed her pants and revealed a penis shocking us all yet again.
9. YOSHI:
Yoshi, the beloved dinosaur and arguable slave of Mario is now unleashed and ready to seek revenge. Still, I don't know if throwing your
offspring at the enemy is the way to go.
10. MS. PACMAN:
Although it is argued whether Ms. Pacman is simply a cross-dressing Pacman, we know one thing for sure, this girl can eat.
11. CRASH BANDICOOT:
Crash Bandicoot, a spawn of Playstation had a very successful run of popular video games. He likes long walks through the jungle and is a wumpa fruit addict.
12. SCORPION:
Scorpion became a nanny leaving his gruesome past behind, modeling his life after longtime role model, Mrs. Doubtfire.
13. DUKE NUKEM: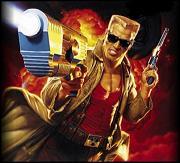 In the midst of saving Earth's women from alien invaders, Duke Nukem discovered internet porn and immediately changed his profession.
14. MEGAMAN:
Robocop's illegitimate son has yet to find his mother and he's making people pay with a cannon for an arm.
15. VEGA:
Vega is Street Fighter's very own feminine mix between Wolverine, Jason, and a Mexican bull fighter.
16. EARTHWORM JIM:
Ten years ago, Earthworm Jim decided to take his turn in parenting. He adopted two kids, Britney Spears and Lindsay Lohan and proceeded to write two parenting books. I wouldn't suggest reading them.
MCDONALDLAND REGION:
1. RONALD MCDONALD:
The Golden Arches and face paint are in, super sized at number one.
2. TONY THE TIGER:
Frosted Flakes are "grrrrreat," they're also a ploy to Tony's real obsession, ripping into people's flesh.
3. MR. PEANUT:
Although growing a bit senile, Mr. Peanut is steadfast with a cane and his nuts have never been saltier.
4. KOOL-AID MAN:
Kool-Aid Man is one tall drink of water, or soft drink for that matter, breaking down walls since '75.
5. CHESTER CHEETAH:
At first glance, one would think this Cheeto's star is one cool cat. Further research proves he is actually a decorated track star and well read poet, real cool Chester.
6. CAP'N CRUNCH:
Cap'n Crunch proves to us all that gay sailors hold an integral role in providing us with a balanced breakfast.
7. KID VID:
Kid Vid, the innocent, yet heartless mob boss of the gang known as The Burger King Kid's Club, had his goons do countless, horrible jobs, "having it his way."
8. CHUCK E. CHEESE:
Entertainment is what the "E" in Mr. Cheese's middle name stands for. He abbreviates it because he doesn't want people to know the truth, that he is a decorated pornography writer/director, under the pseudonym of Tite Cheeks.
9. TOUCAN SAM:
Toucan Sam stumbled upon the fabulously fun flavor of Froot Loops one day in attempts to make a batch of fruity LSD strips.
10. PUNCHY:
Punchy was a celebrated boxer for one whole day, before being disqualified for knocking out his opponent before the fight started. He still considers his record to be 1-0.
11. DIG 'EM FROG: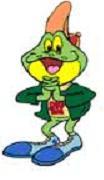 Often referred to as the dumbest frog in advertising, Honey Smacks star Dig 'em Frog called his product "Smacks" for about ten years until the cereal was renamed. Eventually Kellogg's changed the name back to Honey Smacks, claiming "we don't care what Dig 'em says, we're suckers for honey."
12. THE NOID:
The Noid was released from Grand Bank Insane Asylum in the early 80's on good behavior. Years later the warden admitted, "we were wrong."
13. SPOT:
Spot began his days as a boring Checkers piece, until the day he was dropped through a sewer onto green ooze. He grew arms, legs, and a pair of sweet shades, mutating into the new face for 7up.
14. JOLLY GREEN GIANT:
Brother of the feared Incredible Hulk, the Jolly Green Giant followed a different path, choosing to be an abstinent vegetarian.
15. GRIMACE:
Grimace, happy with his role in McDonaldland, refers to himself as "the Alfred to Ronald McDonald's Batman."
16. TRIX RABBIT:
Trix Rabbit gets an erection from Trix cereal, not kids. So he says.
BLUFFINGTON REGION:
1. MICKEY MOUSE:
Mickey Mouse, arguably the most recognizable cartoon character in the world, is actually Walt Disney's first child and is said to poop solid gold.
2. BUGS BUNNY:
On Mickey's heels as the number two seed, Bugs possesses something Mickey doesn't, pristine eyesight. He confirms the rumors that eating carrots drastically improves your eyes.
3. BART SIMPSON:
Bartholomew J. Simpson, the most notable prankster in cartoon character history, is the mastermind behind the Moon landing hoax and responsible for the R. Kelly sex tape.
4. OPTIMUS PRIME:
Skyrocketing gas prices has caused Optimus Prime to work two dead-end jobs, an assistant manager at McDonald's and a supermarket bagger.
5. GARFIELD:
Garfield swears he came up with the idea of Weight Watchers the day before it opened. Decades later he developed Curves for Women, for his girlfriend Arlene, who he claims was "getting really, really fat."
6. MICHELANGELO:
Michelangelo became lactose intolerant and can no longer eat pizza, he hates life.
7. SKELETOR:
The tournament has yet to develop a drug policy, until then the juice will continue to flow at Snake Mountain and Skeletor's balls will continue to shrink.
8. SLIMER:
The Ghostbusters often referred to him as El Slimer, claiming he must be Mexican, because his work ethic is unsurpassed.
9. ANGELICA PICKLES:
After the long tenure of the successful cartoon
Rugrats
, Tommy was asked what he thought about his co-star. He replied, "I hope she falls down a f*&%ing well and then, after seventeen hours gets rescued, but as she's getting pulled up a T-Rex comes out of nowhere and rips her f*&%ing face off."
10. SHAGGY:
After getting arrested on drug charges, Shaggy snitched on his old pal Scooby Doo. Shaggy received seven months community service, while Scooby is stashed away in prison for twelve years where he receives Scooby Snacks up the pooper nightly.
11. GAMBIT:
Gambit makes most of his money hustling the other X-Men in card games. This is a much more respectable side job then say, Professor-X who is actually a pimp, but uses his mind control to make everyone else believe he's a "teacher."
12. KENNY:
Kenny has died 129 times, which is only three shy of the number of Ultimate Warrior actors who have perished.
13. STAY PUFT MARSHMALLOW MAN:
Stay Puft is sick of people eating his kind, so he developed a slogan that is now placed on all bags of marshmallows: "Marshmallows - The Gay People Snack." It's working quite well.
14. ROGER KLOTZ:
Years after
Doug
, Roger auditioned for NBC's reality show,
Grease: You're the One That I Want
. He finished 297,465 out of 297,600. Good job Roger.
15. DARKWING DUCK:
Darkwing Duck's only weakness? Broken up pieces of slightly stale bread scattered in a park.
16. STIMPY:
Nickelodeon alum, Stimpson J. Cat was adopted by Rachel Ray in 2002. He claims, "In six years I've yet to try one of her delicious meals she prepares daily on her show, oh and she showers only twice a week."
HILL VALLEY REGION:
1. DARTH VADER:
I interviewed an anonymous neighbor of Vader's. She had this to say of the tyrant, "Get this, at the grocery store he uses both paper and plastic and he's never once tipped the pizza delivery boy. Hey, make sure you don't tell him I told you this, we're supposed to play bridge Saturday."
2. ROCKY BALBOA: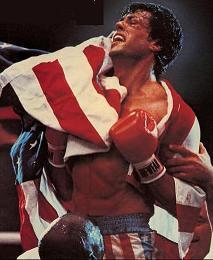 Before returning to the ring in 2006, Rocky worked as a kindergarten teacher for one year. His class won the prestigious Best Behaved Kindergarten Class Award. His method was to knock out any kid that talked out of turn, that class was quiet after the first week.
3. INDIANA JONES:
In 2002, Indy succeeded in finding a new treasure, he captured Whoopi Goldberg's Oscar statuette from the film
Ghost
, but was arrested shortly after.
4. THE TERMINATOR:
The Terminator, a ruthless robotic assassin, was bought off of E-Bay by Martha Stewart for $7 million. She has since reprogrammed him into her robot slave and his hobbies now include baking, home decorating, and of course killing people that find incriminating evidence on Martha Stewart.
5. BATMAN:
Believe it or not Batman is terrified of heights; all of his flying stunts are performed by Robin, dressed in black latex.
6. FREDDY KRUEGER:
Last year, Freddy Krueger was listed as the fourth wealthiest person in the United States. Not only did he make a killing on his 147 movies, he spent his off-screen time pretending to be a homeless man begging for change, where he made a whopping $750 a day.
7. JASON:
A few years ago, Jason started a babysitter's club, with himself as the President and sole member. In two years, he has had one customer, which can now be referred to as the dumbest person in the world.
8. ROGER RABBIT:
After his 1988 Academy Award winning film, Roger was the talk of the silver screen. He was originally cast for the role of Forrest Gump and was supposed to take on the dinosaurs in
Jurassic Park
, but was turned down for both roles because of his speech impediment.
9. THE KARATE KID:
Last year Newark, NJ dropped ten spots to #20 on the Most Dangerous U.S. Cities list. After moving back to the city he grew up in, The Karate Kid has been kicking ass one day at a time.
10. E.T.:
During filming of his wildly popular 1982 film, E.T. had to eat 1,362 Reese's Pieces candies. He is now a diabetic and has ordered numerous attempts on Steven Spielberg's life, all which have proved to be unsuccessful.
11. CHUCKY:
Chucky recently created a support group called, "Men Who Look Like Children." The group consists of himself, Gary Coleman, and Webster.
12. ROBOCOP:
After 9/11 it was nearly impossible for Robocop to travel by plane. Robocop had this to say, "What do you want me to say, metal detectors were unkind to me. You can take off your watch and necklace, I can't take off my exoskeleton."
13. EDWARD SCISSORHANDS:
Edward Scissorhands thought it would be cute to open an internet cutlery store named, ScissorMe.com. It turns out the online lesbian community took it the wrong way and began using it as a random hook-up site.
14. PREDATOR:
Many people don't know that before his film career, Predator was a weed salesman from Jamaica and in his spare time he braided hair.
15. GIZMO:
One dark and stormy night a guinea pig and a bat had drunken sex, nine months later Gizmo was born.
16. NUMBER 5 (JOHNNY 5):
Number 5, who is known to read books at lightning fast speed, recently picked up a copy of Nicolas Sparks',
The Notebook
. His thoughts: "I couldn't finish it."
THE BRACKETS: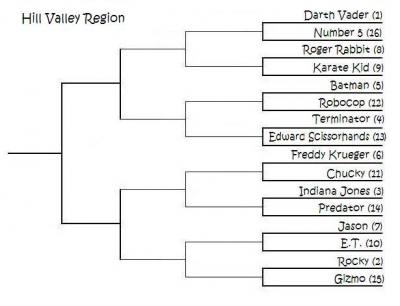 So, think you can pick the winner?