]
There have been many music articles here on Retro Junk but I have not found one dealing with Country music. So I have decided to change that and write an article about one of my favorite artists, Garth Brooks. I think I should start this from the beginning. Garth Brooks was born in Tulsa, Oklahoma on February, 7, 1962 to Troyal Raymond Brooks and Colleen Carroll. Brooks along with the rest of his five siblings were raised in Yukon, Oklahoma. In high school, his main focus was athletics. He excelled at track and baseball. Brooks received a scholarship to Oklahoma State University. He graduated from the university in 1984 with a degree in advertising. He started his music career that same year. He started his career playing in bars. In 1985, Rod Phelps, noted music attorney traveled from Dallas to hear Brooks. He liked what he heard and offered to produce his first demo. With encouragement from Phelps, Brooks traveled to Nashville to pursue a recording contract. The rest was history.
Now I want to talk about some of his most popular songs. Starting with "The Thunder Rolls", which was one of Brook's first major hits. Here is the synopsis of the song. It tells the story of a story of a wife who is up late waiting for her hubsand to get home and when he does the wife smells anoher woman's perfume on him. The Thunder is used to reperesent the shaky relationship between the couple.
The next song, I havechosen is "The Dance". I think this is one of the most beautifiul songs ever recorded. It has a double meaning as a love but importantly it is about the love of one sacrificing themselves for their dreams. The video hits home even harder with images of people who died for their dream such as JFK and Dr. Martin Luther King Jr.
The next song, I have picked is my personal favorite by Garth Brooks. This song is "Standing Outside the Fire". This is perhaps the most inspirational song he ever wrote. It is about not trying and just staying safe. One particular lyric that stands out is "Life is not tried, it is merely survived if you're standing outside the fire." The music video is very emotional as well. The video tells the story of a boy with Down Syndrome who decides to try out for track but on one believes in him except his mother, not even his father. That is until the boy is running and falls and hurts himself and then the father realizes that the boy needs to finish the race. Brooks says he recieves letters regarding this song from particpants or relatives of people in Speical Olympics.
For the next song, I have decided to talk about the song "If Tomorrow Never Comes". This was Brook's first love song that tells the story of a man laying awake at night what would in his love's mind if he were to die the following day. The music video was unique however because it foucsed on his daughter.
The final song I have chosen is "Unanswered Prayers". This song tells the story of a man who runs into his high school sweetheart at a high school football game. As he introduces his wife to this girl, he thinks about the past and how badly he wanted her to be his wife. Then he realized that his life was all right and states that says that "Sometimes I thank God for unanswered prayers". This song was based on a true event in Brook's life when he ran into his actual old high school flame.
You didn't think I was done did you? Well I'm not. Let me introduce you to Chris Gaines.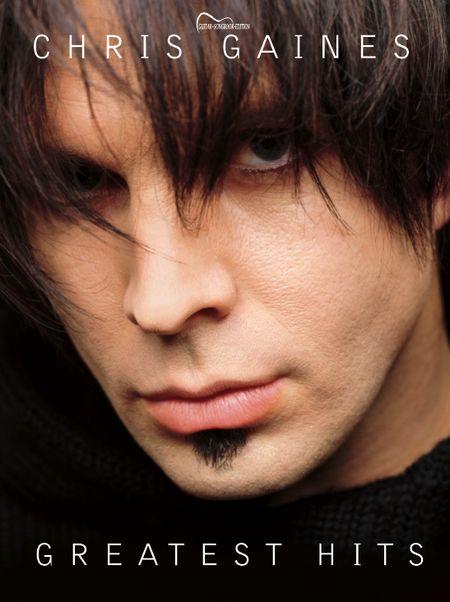 ]
Who is Chris Gaines? Chris Gaines is a rock n' roll alter ego created by Brooks for the unproduced film "The Lamb".
Gaines was born in Brisbane, Austrila and at only five years old, his family to L.A. He was born to an athletic family. His father was a swimming coach for Long Island State and his mother was on the Austrilian Olympic swimming team. Gaines was expected to carry the olypmic torch in his family and become an athletic swimmer. However, he wanted to puruse a career in music and with his best Tommy Letviz formed CRUSH the band. The band's success was overshadowed by greif when lead singer, Tommy died in a plane crash. Two years, later Gaines debuted his solo album, Straight Jacket. Gaines remained quite popular even having his own VH1 Behind the Music speical and as a musical guest on Saturday Night Live hosted by Country artist, Garth Brooks. After awhiles Gaines faded away and has never been heard from again.
All right, there you go. This is my latest article. Tell me what you think?