WARNING: Polarizing and possibly sexist remarks ahead. But that should make for some great discussions, don't you think?
Retro memories vary from person to person, from mind to mind for many reasons including: Birth year, location, strictness of parents and how many pennies we managed to stick up our noses. However, no larger divide exists in the retro-world of days gone by than the condition known as gender. The world is a very black & white place when your biggest decision is Hi-C or Capri Sun and there are only two teams to choose from: Boys or Girls. Whichever side you're born on can heavily affect your childhood memories.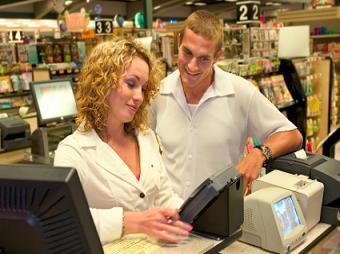 It's happened to every guy. You're at the super market and just as the check-out person is about to give you you're total and you hit them with, "Hey, do you remember when Cobra Commander got that spore in his face that turned him into a real Cobra-man? That was awesome". Based on the gender of the check-out person you're likely to get 2 different responses (at least in the totally sexist reality in which some of us live):
MALE: "Yeah, bro. Or what about when Optimus Prime died? Tragic, man."
FEMALE: "I don't know what a CopaCabana Commander is, but that'll be $32.50."
It's happens to the ladies, too. You're stopping by Starbucks for some liquid pick-me-up and you notice they have a new pink travel mug with little strawberries on it. So you turn to the person next to you and say, "Isn't that super cute? It reminds me of those little Strawberry Shortcake dolls they used to have? Do you remember those?"
FEMALE: "Of course. And they were scented like peaches or apples, so cute."
MALE: "Yeah, I used to blow those up with M-80s. They smelled real good, though."
So while we might not have had the same experiences growing up, that's no reason to become bitter enemies or mock the other side with taunts like, "Girls Rule and Boys should develop bubonic plague and die!" That is uncalled for. Instead, in the name of more friendly retro-relations let's reach "across the aisle" in collaboration to bring you the beginning of a continuing series of shared memories entitled: "Boys & Girls".
EDITOR'S NOTE: So here's where I originally planned to be introducing a female collaborator who would be sharing her memories of days gone by so as to provide a contrast to my oh-so-manly point of view. Well, let's just say that didn't happen, instead I'm opening it up to all the lovely ladies of RetroJunk to provide their answers in the comments section. I'll post a template you can use. Enjoy!
Console Wars: Super Nintendo or Sega Genesis?
HOJU: Genesis was for rebels and I was anything but rebellious. They had blood on their Mortal Kombat port, Sweet Jeebus! No I played it safe with Super NES and non-bloody games like Starfox or...Starfox. I actually didn't buy very many games for my Super NES after getting burned on Spider-Man/X-Men: Arcade's Revenge aka Total Crap! Instead I played MKII and Zombies Ate My Neighbors on my friend's Genesis every day after school. See I hung out with the "Rebels" for street cred...and the free Top Ramen.
Retro Robots: V.I.C.K.I. from Small Wonder or Chip from Not Quite Human?
HOJU: Although V.I.C.K.I. holds a special place in my heart, I actually found myself laughing at her Chipmunk-faced brother Jamie more often than the robo-cutie's own crappy FX sight gags. Chip was the guy/robot I emulated. I thought it was so cool how he could plug into electrical outlets to re-charge. In fact, I used to hide extension cords under my clothes and pretend to plug-in and then run super-fast, Chip-Style!
Coolest Dude: Michael Knight or Magnum P.I.?
HOJU: I've sung the praises of both these guys in two of my previous articles (Look 'em up why dontcha?) but again the point goes to the man I emulated most during my pretend play: Michael Knight. While I never bought a leather jacket or got a perm, I was always talking into my digital watch telling K.I.T.T. to come pick me up or show me some Turbo Boost. I can't say I ever wore Hawaiian shirts or pretended to talk to Higgins on the playground, so The Hoff wins this contest.
Figure It Out: G.I. Joe or M.A.S.K.?
HOJU: Maybe I was spoiled by growing up near the El Toro Marine base, but there was never any interest for me in the armed forces. With the exception of a few ninjas I just couldn't get enough of, G.I. Joe never caught my fancy. M.A.S.K. on the other hand was everyday vehicles that turned into DIFFERENT everyday vehicles and they wore helmets! I used to have this cool bad guy vehicle that split apart like the Batmobile in Batman returns. That was my favorite. But I also liked the robot motor-scooter T-Bob, it's just fun to say: T-Bob! Hee-hee!
Shoe Shine: British Knights or L.A. Gear?
HOJU: Again I must reiterate that I was not edgy in any way as a child, so British Knights were out of the question. Why you ask? Well, I grew up in a town that was scared to death of gang-related activity and British Knights were supposedly associated with some gang, somewhere called Bloody Killers (BK). So I had to settle for L.A. Gear, but that was ok, b/c they came with this cool keychain thing that I put on my backpack. The L.A. Lights series didn't come out until I was in Junior High or else I totally would have been wearing those, just like now I want some size 13 adult Heely's, dang it!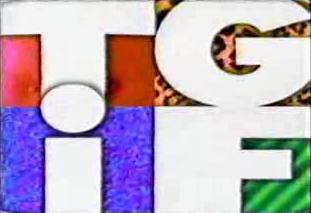 Bonus Question
TV Talk: Favorite TGIF Line-Up
HOJU: My favorite Friday line-up on ABC consisted of Perfect Strangers, Step By Step, Family Matters and Baby Talk. I always thought Balki looked like my brother and the Perfect Strangers theme song was so hypnotic. With Step By Step I always laughed when they showed the roller coaster near ocean at the end of the opening credits b/c I knew that coaster was really at Six Flags Magic Mountain in California and that is about as far from the ocean as you can get in California. Family Matters was great before it became The Steve Urkel Show and he changed into Ste-fan Ur-quelle every episode. Finally Baby Talk was a lame "Look Who's Talking" rip-off but for some reason I got really excited that George Clooney (aka that guy from Facts of Life), Scott Baio (aka Charles in Charge) and Tony Danza (aka Mr. Who's The Boss?) were on the show. In reality, those actors probably wish I would forget they had anything to do with it.
Well ladies, you are woman, let's hear you roar! Here's the topics in an easy to copy and past format:
Console Wars: Super Nintendo or Sega Genesis?
Retro Robots: V.I.C.K.I. from Small Wonder or Chip from Not Quite Human?