Anyone who knows me, which would be no one on Retro Junk I guess, knows that I love movies. My DVD collection currently has well over 400 movies/TV shows in it. Like many others out there the thing that gets me the most excited about seeing a movie isn't just the teaser trailer or trailer, its the poster. Any good movie poster worth a damn should make the audience excited to see the movie. In the last few years I find that although the posters are still great (this wont be an article about how movie posters suck these days, they don't) the thing is pretty much anyone joblo who is handy at Photo shop can make one. Before Photo shop came about though if you really wanted a great poster that would put butts in the theater seats you would get it painted by one of the masters.
In this article I'll showcase three masters of the craft, alot of you may not of heard of them, heck I only knew the names (Some of which I spelled wrong) and what posters they did, I had no idea on there actual artistic backgrounds so I had to do a decent amount of research to find any good information about these people, sure I COULD use Wikipedia but since anyone can edit the site I trust the information on that place about as far as I can throw the Ecto-1, which is to say, not at all, though I'm sure I can push it if it were in natural. ANYWAYS I digress. As a child I would go to the theater and before going in to see the whatever movie it was I begged my parents to take me to I would be standing in awe at all of the posters, the painted ones always caught my eye the most making me want to see them more then the others. I still remember the first painted poster I ever saw at the theater like that. After my parents had finally caved into bringing me to see Ghostbusters II. Then I saw a poster that caught my eye and imagination, I mean sure I was no art critic at the age of six or even right now at twenty-five, but I knew then like I know now what I liked. It one of the most beautiful pieces of artwork my young six year old eyes had ever seen outside of a comic book.
The one that started it all for me.
Indiana Jones & The Last Crusade. I had heard of this Jones fellow before, hell I had even seen the videos in the rental store with similar artwork but never really took notice of them as I always walked pass them to the cartoons, but still the point remains I knew about Indiana Jones but never much cared for him or his adventures but this poster instantly changed my mind on the subject. I was so enamored by the poster that after my mother got the tickets and the popcorn, the holiest of grails of movie food, she tapped me on the shoulder and said are you going to stand there all day looking at that poster or are you going to go in and watch the movie. After one last look I left the poster to be wisked away by Ghostbusters II but after the movie was over I was once again locked in a staring contest with Indiana Jones and everything else that had been on that poster.
Ever since then I have been mesmerized by movie posters that were painted like that. As a teenager I was watching some news show that did a short segment about the very subject and how it was starting to be used less and less these days in favor of other techniques, in that article they profiled and interviewed two people who's names have been itched in my brain ever since. John Alvin & the man who crafted the poster for Indiana Jones and The Last Crusade, Drew Struzan. Both of them admitted that said yes the times they were changing, knowing that there were no longer as many artists who painted movie posters and that it would mostly be done with computers, although they didn't say anything about it you could tell by the aura that surrounded them that they knew that they would have no trouble finding work in the field for as long as they wanted.
I became a fan of both instantly and now that I had a few names to go by I would be able to get information on them and there work with ease. Alas though these were the early days of the internet and I still wouldn't be introduced to it for another year or two so information was almost impossible to come by, epically with living in such a small town like I did. My main source of information wasn't a computer but the other equally as important glowing box known as television. After I was exposed to the internet though I finally started to learn about all my favorite artists, comic book and movie poster alike.
The more I looked into it the more it seemed like Alvin and Struzan had done everything that and then another person that I had discovered thanks to the internet, in fact it may of perhaps been my first internet discovery was the late Richard Amsel. The three of them were all over the place in the movie poster world and there work was beautiful.
RICHARD AMSEL
Amsel was born in Philadelphia in 1947 and from an early age showed tremendous skill in the arts. While still in college 20th Century Fox did a nationwide artist talent search for the upcoming Barbra Streisand musical "Hello Dolly" and Amsel at the young age of 22 won with his proposed poster art.
Amsel's first try to show the world what he had worked.
After that he quickly found fame in the New York art scene and was eventually commissioned to do the cover art for Bette Midler's "The Divine Miss M".
Simple yet amazing.
After this he really fell into the movie poster scene doing several posters in the 1970's and 1980's including such classics as
Amsel's style shines through
The first Indiana Jones poster may be Amsel's most famous movie poster
Another example of Amsel's less is more idea
One of Amsel's first movie posters
One of the great classic movie posters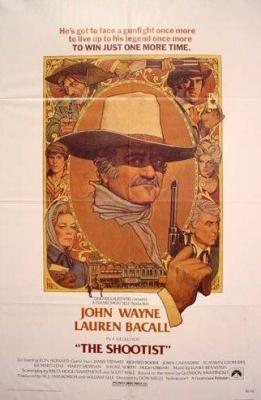 Another great example of Amsel's making the background as important as everything else
This one brilliantly describes the plot of the film with ease
Another one of Amsel's most iconic posters
Although he had much success in crafting these beautiful movie posters he found equal success doing various covers of TV Guide. Amsel did over 40 covers for the famed magazine, those covers have become known as, appropriately enough, "The Amsel Covers" and have become highly sought after collectors items.
The final poster that Amsel completed was for George Miller's Mad Max: Beyond Thunderdome.
Amsel's final movie poster
Unfortunately Amsel died on November 17th 1985 due to complications from AIDS. Before he fell ill he was to have done the poster for The Jewel of the Nile, the sequel for Romancing The Stone.
JOHN ALVIN
Alvin was born in 1948 and his interest in movie posters started at a very young age and after graduating from The Art Center College of Design in Los Angeles in 1971. he worked freelance getting his first of 135 posters when he was commissioned to do the now classic poster for the Mel Brooks hit Blazing Saddles.
Alvin's first was a masterpiece
Although a comedy Alvin decided to design a serious movie poster which incorporated the unusual and quirky aspect of the film, by showing the Gucci saddle, and microphone that is being lowered from the ceiling.
Alvin's work on the poster was well received by Mel Brooks and several others in the Hollywood community. Brooks would hire him a few more times for among others, Young Frankenstein, The History of the World Part 1 & Spaceballs.
The second poster Alvin did for Mel Brooks
One of my favorite posters from John Alvin
An instant classic that perfectly lampoons Star Wars
Perhaps his most famous work came from 1982s hit E.T.
Little known fact, E.T. was actually the first movie I ever owned
This poster idea had been suggested by Steven Spielberg and who was inspired by Michelangelo's The Creation of Adam. The poster had special significance to Alvin who used his daughter as the human hand model.
As said earlier Alvin created 135 posters in his career and like Amsel several of them were destined to be classics from the start. Among his body of work are:
Alvin took a page out of Amsel's book on this one with its less is more style
They lightened up the picture of Arnold on the cover for the video but I think the darker one is better
The contrasting foreground and background blend together perfectly to let you know what this movie was all about
The mystery that Alvin leaves in this poster is amazing there could of been anything in that box
Alvin brilliantly made a poster for a super hero movie that featured a character who had never existed before but with this picture you already knew what Darkman was all about
Alvin also left his mark on Disney with masterpeices like The Lion King and Beauty and The Beast
Another example of how sometimes less is more
Alvin shows his excellent ability at portraiture with this one
Another excellent example of Alvin's amazing portraiture abilities
One of Alvin's posters Phantom of The Paradise is even on display in The Smithsonian Museum as being one of the greatest posters of the 20th century.
If its good enough for The Smithsonian that should be good enough for anyone
Unfortunately John Alvin died suddenly at the age of 59 on February 6th 2008 of a heart attack. His final work was as an artistic contributer to Disney's Enchanted.
DREW STRUZAN
Although I love the work of Richard Amsel and John Alvin for me it all comes back to Drew Struzan. He is one of my favorite artists of all time. I'm not just talking about movie posters either, I went to college to do Visual Arts myself, although significantly less successful, (I did the course for Photography) I learned about artists from the nameless cavemen who painted stick men and bores cave walls, to the Renaissance masters like Leonardo, Michaelangelo and Raphael, (Sorry turtles fans, Donatello was famous for sculpture not painting) to Picasso and Andy Warhol. As far as I'm concerned Drew Struzan is an equal to all of them and so many more. An opinion agreed on by George Lucas who was quoted as to saying he "Is the only collectible artist since World War II". The Boston Globe also called him "The greatest poster artist of our day".
Struzan was born in 1947 and was a child prodigy in art. Even though Struzan suffered with dyslexia he never let it slow him down, as he, much like John Alvin, enrolled in Art Center of College and Design. He was 18 at the time and worked his way through by selling his artwork and accepting small commissions.
After graduating he got a job as a staff artist at Pacific Eye & Ear, where he began painting album covers for such artists as The Beach Boys, Roy Orbison, Black Sabbath and The Bee Gees. His work for the cover of Alice Coopers Welcome To My Nightmare would even be voted by Rolling Stone as one of the 100 greatest album covers of all time.
One of the finest album covers ever
Eventually he got his big break. In 1977 fellow artist Charles Wright III, well known in his own right, was hired by George Lucas to create a a poster design for the 1978 re-release of Star Wars. Wright however wasn't fully comfortable with portraiture and asked Struzan to do all of the human characters while he focused on the ships, Darth Vader, C-3PO and other mechanical details.
The work that launched Struzan's career into the stratosphere
After completing that poster he became one of the most sought after artists in the business. Something his resume suggests with over 150 posters and counting to his credit. Including,
Struzan did all three Back To The Future posters
I wish that they continued to employee Struzan for all of the Harry Potter posters instead of just the first
George Lucas loved Struzan's work so much that he wouldn't allow anyone to alter this poster aside from the different languages that would be in different countries
Much like Back To The Future, Struzan also did the poster for every Police Academy movie
Despite the life altering viewing of The Last Crusade, Big Trouble In Little China is my favorite poster that Struzan did
Another one of Struzan's classics where he shows just how much havoc is going to happen in the movie
Everyone knew that Peter Pan would grow up one day, Struzan made sure not to disappoint wit this one
Struzan perfectly captures the spirit of the cartoon classic in for the live action Flintstones movie
Another of my favorite Struzan posters, though I might be biased on this one a little because I love the movie and comics so much
One of Struzan's more recent posters, he also did the second teaser poster for this summers Hellboy: The Golden Army
Although still doing a few a year Struzan has done less work on movie posters in recent years expanding his work load with things such as comics, collectible plates and board game boxes to name a few.
Struzan flex's his comic book muscles on this take of the original cover to Action Comics #1
Drew Struzan also has three published collections available at bookstores. They are titled, Drew Struzan: Oeuvre, The Art of Drew Struzan: The Star Wars Portfolio and The Movie Posters of Drew Struzan.
Thats about it for this article hopefully you enjoyed it and to some has opened your eyes to three great artists, who's work you have been enjoying for years but perhaps never knew there names.
Extra fun fact, heres my favorite movie poster of all time.
Oh yeah baby!