Introduction
My name is Pedro and I'm 30 years old and I was born on January 10th 1977. I have a very strong memory for the most part. I would like to discuss my childhood with you all today. I think it was interesting that it began in 1/10/1978 and ended in 1/10/1990.
Saturday Morning Cartoons
The days of Saturday morning cartoons, yes! It was still at it's peak throughout the 70s and into the 80s. The days of Plastic Man, Godzilla, Blackstar, Thundarr the Barbarian, Gummi Bears, Muppet Babies, Bugs Bunny/Road Runner, Shirt Tales, Scooby Doo, Smurfs: you name it, I watched it. The blocks aired on CBS, ABC and NBC (long before Fox and WB started doing this). The blocks lasted from 7 AM-12 PM. Even though everyone is going to disagree with me, I personally think Saturday morning cartoons started dying out in the 1990s. I was so sad when I saw all of my favorite shows disappear and replaced with shows that I just couldn't get into or lost interest in later. I will always love the 70s and 80s cartoons.
Pics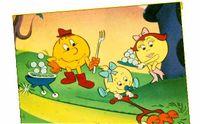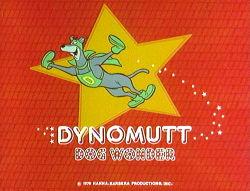 Weekday Morning/Afternoon Cartoon Blocks
Another big part of my childhood. Every single day after school, I'd watch He-Man, Transformers, Thundercats, Ninja Turtles, DuckTales and so many others. I came home from school at 2:30 PM so I'd watch the Flintstones or re-runs of an old sitcom before the cartoons started. I couldn't sit through Soap Operas, even as an adult. The USA Cartoon Express was also a big part of my childhood as I watch my Hanna Barbera favorites and others on there.
Pics
Nickelodeon
Before Nickelodeon went commerical in 1991, it used to be a network full of great entertaining programs from all around the world. You had shows from Japan, Germany, England, Canada and France (and probably a few others). I remember YCDTOTV, Today's Special, Danger Mouse, Spartacus and the Sun Beneath the Sea, Adventures of Little Koala, David the Gnome, Pinwheel and much more. They've abandoned this programming for original programming in the 90s. It just wasn't the same after that.
Pics
Video Games
The heydays of Atari 2600, the arcade and the NES. The first game I played was Pac-Man back in 1981. I went to the arcade every Saturday and spent quarters and quarters on Pac-Man, Galaga, Donkey Kong etc. I probably spent a total of 50 bucks at the arcade period. My parents got me an Atari 2600 in 1982 and I remember playing Burger Time, the horrible ET, the horrible Custer's Revenge and so many others. On January 10th 1986, I was 9 years old and I got my NES with Super Mario Bros for my birthday. I was so happy that I got my own NES, that I cried. I got lots of other games like Legend of Zelda, Metroid, Mega Man and so many others. In 1987, I got a Master System from my friend who didn't want it anymore. He sold it to me for 10 bucks and gave me the games for free, talk about a bargain I still play my Atari, Master System and NES to this day.
Pics
There are more, but these were the main events of my childhood, it's was great being a kid in the very late 70s and 80s. I miss those days so much, my childhood ended in the 90s and that's when I started discovering my old tapes of TV shows, instead of bothering to watch the current shows of the time. The pictures are there to give you a taste of what my childhood was like. Sorry if I used too many of them. I hope you liked this article.