Okay, I'm going to take a break from the Movie Sign Articles, I just love doing articles on here whether they're good, bad, or mediocre. But since NBC has been on the tip of people's tounges lately...I decided to make an article on a time when NBC was Must-Flee TV rather than Must-See TV. (Sound familiar)? Well right now NBC has hit a new low...
So Low...that last month my NBC Affiliate (WKYC) played a rerun of a "Matlock" movie rather than the Thursday Night Line-Up. And yes...it got better ratings too!
This seems to be deja-vu to NBC and even worse than now! So you can say that instead of being a Proud Peacock...
It's A Lame Duck!
Okay...that's as lame duck as I can get!
Now...in 1980, NBC had a similar scenario with all of their shows not making the ratings. First, shows like "Rockford Files", "Quincy ME", "Little House on the Prarie", "CHiPS", "Chico and the Man", and "Sanford and Son" were either cancelled or were about to leave NBC by this time. Even the original cast of "Saturday Night Live"'s "Not Ready for Prime-Time" cast left by then!
Second, Many NBC Affiliates didn't want to be involved with NBC anymore and would either be picked-up by ABC or CBS. Also, Johnny Carson wanted out of "The Tonight Show" and was about to go to ABC or CBS!
Third...the new shows that were on NBC! There was actually nothing good on NBC! "Supertrain", "Hello, Larry", and "Pink Lady and Jeff" tanked completely! No wonder Johnny Carson wanted out as well as some former NBC Affiliates. It was like when my CBS Affiliate WJW got FOX in 1994 and WOIO got CBS and WBNX would get FOX Kids since WJW didn't want it and then they would get The WB once WUAB just kept UPN. (Well, that's a good way for a televangelist to get money...and I think they were watched more than anything on NBC in 1980)!
And the biggest kick in the butt was...The 1980 Olympics! Jimmy Carter said that if Soviet Russia didn't withdrawl from Afghanistan, they wouldn't have the United States in the Moscow Olympics! Russia stayed and the United States boycotted that year with NBC losing a lot of revenue! And Carter STILL had the nerve to say George W. Bush has the worst foreign relationship of ANY U.S. President...But Bush at least had the U.S. go to a Communist Country called China in the 2008 Olympics! And with all that shit coming down in North Korea now, we might as well have this video back!...
Okay, that's enough ranting, but despite "Diff'rnt Strokes" and its spin-off "The Facts of Life" being on NBC...the station was in Jeopardy! Then in 1981, a young Jewish executive from Long Island, New York would be the new face of NBC...enter...Brandon Tarikoff!
For the ten years Brandon Tarikoff was in control of NBC, shows like "Gimme a Break", "Hill Street Blues", "Fame", "Cheers", "The Cosby Show", "Mama's Family", "Taxi" (Which was on NBC), "Family Ties", "Night Court", "A Different World", "L.A. Law", "Wings", "Dear John", "The A-Team", "St. Elsewhere", "Knight Rider", "Remington Steele", "Silver Spoons", "TV Bloopers", "Punky Brewster", "Highway to Heaven", "Hunter", "Miami Vice", "Alfred Hitchcock", "Valerie/The Hogan Family", "Golden Girls", "227", "ALF", "Matlock", "Molly Dodd", "Amen", "In the Heat of the Night", "Magical World of Disney", "Unsolved Mysteries", "Empty Nest", "Quantum Leap", "Baywatch", "The Fresh Prince of Bel-Air", "Blossom", "Law and Order", "Saved by the Bell", and "Seinfeld" lasted for at least four years.
Many Celebrities would be household names like Nell Carter, Joey Lawrence, Michael J. Fox, Ted Danson, Shelley Long, Kelsey Grammer, Bill Cosby, Mr. T (Lawrence Teo), Peirce Bronsan, William Daniels, Denzel Washington, Betty White, Bea Arthur, Richard Mulligan, Max Wright, Valerie Harper, Sandy Duncan, Jason Bettman, John Laqurette, Jackee, and Sherman Hemsley to name a few. This is what I would like to call The Silver Age for TV.
It seemed we ALL wanted to be home or be there on NBC. The peacock station could show more than its 6 colors. It also wasn't limited with Prime Time, Late Night kept Johnny Carson, brought in David Letterman, SCTV would try to topple SNL with John Candy, Rick Moranis, Dave Thomas, Joe Flahrety, Eugene Levy, Catherine O'Hara, and Andrea Martin between 1981 and 1983, and SNL would be revamped with Eddie Murphy, Billy Crystal, Martin Short, and James Belushi. But it would be the late-80's when SNL got a stronghold with Jon Lovitz, Dana Carvey, Phil Hartman, Victoria Jackson, Mike Meyers, Chris Farley, David Spade, and Chris Rock. Adam Sandler would be on SNL once Tarikoff stepped-down in 1991.
And NBC would have a great SatAM Line-up with shows like "Smurfs", "Snorks", "Little Archies", "ALF", "Alvin and the Chipmunks", "Fraggle Rock", "Mr. T", "Gummi Bears", "Ed Grimley", and "It's Punky Brewster" to name a few. This would last until Tarikoff left too when NBC favored "Saved by the Bell" and "California Dreams" over cartoons.
Sadly...nothing lasts forever. Though NBC had many Top-10 Shows and many were popular for ages 18-49, Brandon Tarikoff would step-down in 1991 and work for Paramount and even take the Michael J. Fox lunchbox with him. Johnny Carson would retire in 1992 and David Letterman would go to CBS in 1993. "Cheers" and "The Cosby Show" ended at this time, but "Must-See TV" was going strong in the 90's even after Tarikoff left. Shows like "Friends", "Frasier", "Homicide: Life on the Street", "ER", "Caroline in the City", "Suddenly Susan", "Will and Grace", "Just Shoot Me", "Sisters", "3rd Rock from the Sun", "News Radio", and "The West Wing" would take over NBC during the 90's as well as "Dateline" which was on almost every night!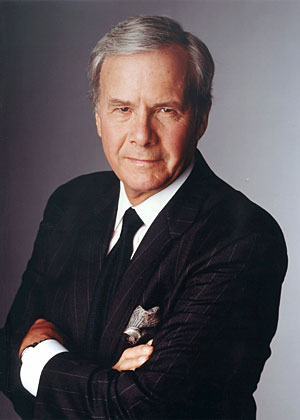 Well, after NBC's 75th Anniversary...NBC seemed to go south! It seemed the Tarikoff Years were rubbed-off from NBC completely by 2002! "Friends" and "Frasier" would leave in 2004, NBC Sports were basically limited to the Olympics, "Must-See TV" was gone, and don't get me started with Jay Leno and Conan O'Brien!
It seems that NBC needs a new Brandon Tarikoff...NOW! Otherwise we might as well have shows like these on NBC again!...
As we speak..."Supertrain" looks MUCH better now than anything on NBC right now! And I'm not just saying that.