It is 2016 and it looks like animation is entering a new renaissance within many sectors. Various movie studios have enjoyed critical acclaim and financial success throughout this decade like DreamWorks Animation with films like How To Train Your Dragon, Rise of the Guardians,& The Croods. Pixar Studios with films like Toy Story 3, Inside Out, & Finding Dory. Even Walt Disney Animation Studios has bounced back to prominence from its 2000's slump with films like Wreck it Ralph, Zootopia, & most notably Frozen. Other great animated films amongst other releases from various animation studios like Despicable Me, Kubo and the Two Strings, & The Peanuts Movie have also received critical acclaim. Within the realm of television however animation has had a resurgence but not quite as strong. Cartoon Network has bounced back immensely with shows like Adventure Time, Regular Show, Steven Universe, & We Bare Bears. However the resurgence hasn't been as strong on the other major networks. The recently retired network The Hub recently had their major hit with a resurrection of My Little Pony, Nickelodeon currently has shows like Harvey Beaks & TMNT (2012), & Disney has just recently ended two of their major powerhouses of the last few years Phineas and Ferb & Gravity Falls. While I and many others remain optimistic about the future of animation, we also remain equally skeptical and thus nostalgic of a time when Disney's TV animation was just as diverse & entertaining as its feature films.
So Let's Go Back to the 90's when Disney could do no wrong. They had their classic Renaissance films at the time like Aladdin, Beauty and The Beast, & most notably The Lion King. However they were equally appreciable within television with one of Disney's most well known TV Blocks, The Disney Afternoon.
Home to classics like Ducktales, Chip N' Dale Rescue Rangers, TaleSpin, Darkwing Duck, & many more this block took various characters, locations, & IPs from Disney's long withstanding history (I.E.taking the characters from The Jungle Book to form the basis of the show TaleSpin) and created a new spin with new stories and adventures for a new generation of kids.
This block was a success running on syndication on various legacy TV networks across the country from the 1990-1991 TV Season through the 1996-1997 TV Season. The 96'-97' season marked the end of The Disney Afternoon so Disney needed something to fill the void. In 1996 with Disney buying ABC, this led to the two companies brainstorming a new idea for quality children's programming. At the time ABC had its iconic ABC Saturday Morning Block airing Disney Afternoon shows like Gargoyles & The Mighty Ducks; with of course their iconic bumpers at the time:
and along with rival CBS with shows like Aladdin TAS & The Little Mermaid.
Peter Hastings left Warner Bros Animation after many heated disputes with the creative studio and joined Disney in 1997. He brainstormed an idea for a new Saturday morning block. He believed that Saturdays were different than most days of the week since it was a day of relaxation for most people, especially kids during this time period. This was the perfect theme for this new block along with having the premise be based in a futuristic building that would ignite the imagination of children.
(Broken YouTube Link Removed)
This led to the development of Disney's One Saturday Morning and it launched on September 13, 1997 (originally for September 6th, but ABC had urgent morning coverage on Princess Diana's Funeral) and was a juggernaut for Saturday Mornings in the Late 90's/Early 00's.
It reran classics like The New Adventures of Winnie the Pooh, along with original series like Recess, Pepper Ann, Hercules TAS, Teacher's Pet, & The Weekenders, to name a few. It ended on September 14, 2002 and was renamed ABC Kids which ran until August 27, 2011. ABC Kids continued reruns of shows like Recess & Teacher's Pet, but also began reruns of contemporary (albeit at the time) Disney Channel Shows like Kim Possible & That's So Raven. Overall OSM & the first few years of ABC Kids were good years for ABC TV Animation & Children's Entertainment, which helped paved the way to one of Disney's most beloved and ironically most forgotten networks, Toon Disney.
(Broken YouTube Link Removed)
Launched on April 18, 1998 on the 15th anniversary of The Disney Channel's launch, the network became the home of countless Disney Animated TV Shows ranging from the 'Afternoon Era' to the 'OSM Era'.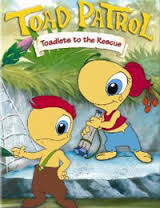 The channel also ran contemporary syndicated cartoons at the time like Madeline, Adventures of Sonic The Hedgehog, Sabrina TAS, & Toad Patrol to name a few. With a great selection of cartoons and animated feature films of various movie blocks throughout the channel's history, its no wonder why many children who grew up during this era like myself and many others are feeling nostalgic:
(Broken YouTube Link Removed)
So here are some of my most cherished memories from the network!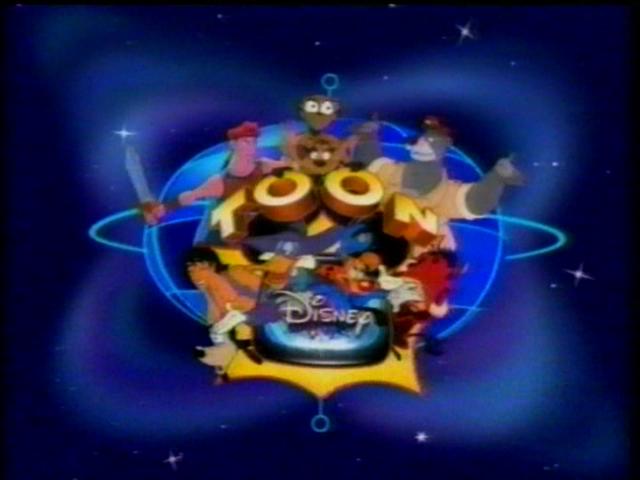 The Magical World of Toons which ran from 1998-2003 was Toon Disney's Primetime block which aired from Sunday-Thursday Nights. It was pretty much the epitome of the channel's perfect mixture of its slightly older shows like DarkWing Duck & Gargoyles, & their newer shows at the time like Doug & Pepper Ann. Overall this was the most family oriented block on the network and was thus able to attract people from different generations.
Wanted to watch your favorite Disney heroes take on the bad guys and save the day? Well Chill'n With The Heroes would of been right up your alley.
This block which ran from 2002-2004 and usually aired on Saturdays was kick ass to say the least. It featured episodes from shows like Gargoyles, Aladdin TAS, & Hercules TAS. This block had a heavy emphasis on the main protagonists from the respected shows (Goliath, Aladdin, & Herc, respectively). Overall this block was very fun to watch and provided me with some great action and hysterical laughs.
However during the progressive 90's, Disney broke the barriers on many of their traditional elements in their stories (ie, Damsel in Distress, Heroic Prince, evil step mother, etc.) so in the 90's we got more character motivated and relatable princes, more nuanced and complex villains, & of course more confident and badass princesses.
So what way to celebrate this innovation than to showcase the most prominent princesses in the renaissance period, Ariel & Jasmine, from Aladdin & The Little Mermaid respectively. This block, which ran from 2000-2007 and usually aired on the weekends, played episodes of Aladdin TAS & The Little Mermaid. It had a heavy emphasis on the main female protagonists from these shows. I will admit as a guy this was a guilty pleasure of mine when I was a kid.
However the complete opposite of the two blocks I mentioned prior was a block called Chill'n With The Villains. This block ran from 2000-2004 and it aired on Sundays. Its major emphasis were on the antagonists of the various shows that were aired on there.
Shows like Ducktales, TaleSpin, & DarkWing Duck for instance had a major emphasis on characters like Magica De Spell, Don Carnage, & NegaDuck respectively. Overall if you were ever feeling 'wild' or 'dangerous' this block was definitely suited for you.
(Broken YouTube Link Removed)
Toons In the House (1998-2002) & @Toon (2002-2004) were basically Toon Disney's version of the Disney Afternoon featuring many of the 'Afternoon Era' favorites like Chip N' Dale, Goof Troop, Ducktales, & more.
Let's not forget one of Toon Disney's most memorable (& most polarized) blocks Jetix. This block ran from 2004-2009 and it aired on the weekdays typically after school hours. This block featured many kick ass action cartoons, anime, & live action shows ranging from Fox Kids, FoxBox, 4Kids, & more. Shows like Power Rangers Dino Thunder, Sonix X, X-MEN TAS, Spiderman TAS, & Ying Yang Yo to name a few gave Toon Disney more variety on its network and helped expose a new generation of kids to some of the classic 90's Fox Kids shows. The only major issue about this block though was that it took away the remaining runtime for many of the Disney cartoons. It got to the point where by 2005 most of the Disney Afternoon cartoons were taken off the network. However for what it was worth, Toon Disney did have a major ratings bump during this period which helped draw in new fans, but the 'magic' that the network had prior unfortunately was lost. It was a bittersweet time during the waning years for the network. But I'm not going to lie, I had fun either way!
(Broken YouTube Link Removed)
And of course you cannot forget about Toon Disney's wonderful vault of classic movies every Friday & Saturday night. Throughout the channel's history these multitude of movie blocks aired countless libraries of Disney & Non-Disney films that touched multiple generations, including;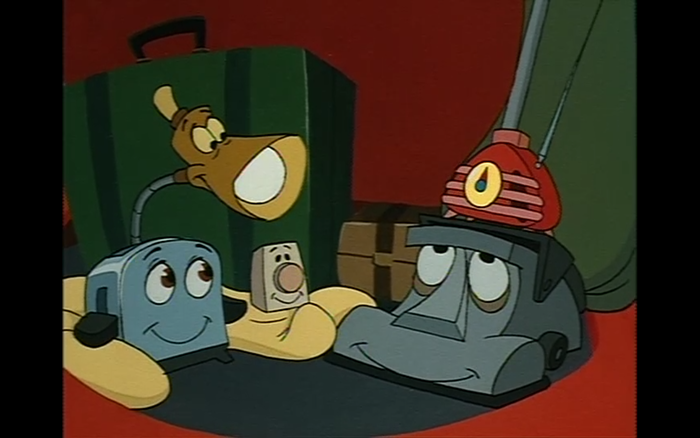 I could go on and on, but what else could I say, which was that Toon Disney, for its very short history of only a little under 11 years, was filled me with some of my most delightful childhood memories. It introduced me to the Disney Afternoon toons while simultaneously aired some of the newer favorites. Despite the channel's shortcomings, especially in its later years, the memories I formed with the channel will remain forever and I'm thankful to have been old enough to remember it. Hopefully Disney goes back to their roots and they use their resources to make a new channel similar to Toon Disney. With the demise of Toon Disney we now have Disney XD which replaced it in 2009. It marked the end of a era and dawned a new one. I actually like Disney XD and watching shows like Gravity Falls with younger relatives during family get togethers. But I feel like Disney XD was created to be a 'boys alternative' to Disney Channel, in which it started to become 'girly'. I just wish that Disney one day would just use their resources to create a channel the whole family could enjoy. Perhaps that's just wishful thinking, but I'm optimistic. Until then RIP Toon Disney!