Since my last Nickelodeon article called "Slipping on Slime: The Making of Nickelodeon" focused more on the network's origins, I thought I would make another article about not only some of the most shows but also give you some more Nick history as well. So with that being said, let's start in the year 1984 when Nickelodeon was turned into a network that focuses on fun rather than education. In other words the network executives made it the ultimate network for kids.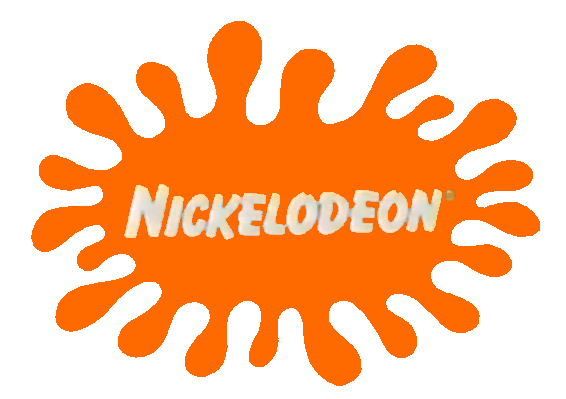 In 1986, they decided to make the first game show for kids and that is what we know today as Double Dare.
The show is hosted by Marc Summers and the contestants are children who must answer trivia questions or do physical challenges that are often times very messy situations. Not only was this the first game show for kids but it was just one of many game shows that Nickelodeon would become known for. In fact, Double Dare is still popular to this day with new episodes airing in Brazil and other countries.
Now when it came to cartoons back then, Nickelodeon mostly aired British & Canadian cartoons like Danger Mouse and You Can't Do That on Television.
Many different animators tried to make what would eventually be known as Nicktoons.
There were originally 8 pilots that were shown to the network executives but out of the 8, only 3 were made into full on shows and those shows are: Doug, The Ren & Stimpy Show and what would become the most popular Nicktoon until 2000: Rugrats.
On August 11th, 1991, these 3 Nicktoons were aired and they became the cartoons to watch. Which was great for Nickelodeon since their ratings almost went through the roof.
Now let's go back to the year 1988, when Nickelodeon decided to join Universal Studios Florida. This is the birth of what many 90's kids have come to know as Nickelodeon Studios at Universal Studios Florida. This studio was the place where many live action Nick shows were filmed at including all of the game shows, Kenan & Kel and All That.
On April 30th, 1992, a time capsule was buried in front of the studio and the event was actually televised. But the real question is what exactly is in that time capsule? To answer that question, Here's a list of stuff that was buried within it:
A stick of gum
A skateboard
A history book
A comic book
A phonebook
A world atlas
News reports from Desert Storm
News reports from the AIDS Crisis
News reports from the end of the Soviet Union
Home Alone VHS
Back to the Future VHS
Assorted photographs of bicycles, trains, cars,
politicians, and celebrities
A piece of the Berlin Wall
Lead pencils
The Orlando Florida TV Guide from the week of April
30, 1992
A baseball
A Barbie Doll
A Nintendo Game Boy
A Nicktoons t-shirt
Michael Jackson CD
MC Hammer CD
Twinkies
A jar of Gak

13 years after the time capsule was buried, Nickelodeon Studios in Universal Studios Florida closed down. There is a lot of support to re-open this classic 90's studio including a Facebook page that has thousands of likes already. As far as the time capsule goes, it's actually buried somewhere within the Nickelodeon Hotel.
Throughout the 90's, Nickelodeon would create lots of Nicktoons including Rocko's Modern Life, Aaahh!!! Real Monsters, Hey Arnold!, The Wild Thornberrys, Cat Dog, Rocket Power and the longest surviving Nicktoon: SpongeBob SquarePants.
In 1998, a cartoon created by Butch Hartman saw the light of day on the show Oh Yeah! Cartoons and that would eventually become The Fairly OddParents on March 30th, 2001.
But let's talk about SpongeBob because in this day and age, SpongeBob is considered a cult classic when it comes to Nicktoons.
The show centers around a talking sea sponge named SpongeBob SquarePants who lives with his pet snail Gary in a pineapple in the city of Bikini Bottom and works as a short order fry cook at a fast food joint that is owned by a miserly crab. When series creator Stephen Hillenburg pitched the idea to Nickelodeon, he showed the executives an aquarium that featured the main characters: SpongeBob SquarePants, Squidward Tentacles & Patrick Star. When it was aired on July 17th, 1999, it was a decent success but then when the second season came along, SpongeBob's popularity exploded which was great for Nickelodeon because they were at the top of their game. It's no wonder that SpongeBob is still popular to this day but I don't think that its popularity will last much longer.
When the second SpongeBob movie was announced, they said that it would be the last adventure that the little yellow sponge would ever embark on. The SpongeBob Movie: Sponge Out of Water hits theaters on February 6th, 2015.
That's it for this article. I'm out.
Nick, Nick, Nick, Nickelodeon!!!