I wanted to write about my kids shows and adverts that I used to watch in England. I'd forgotten about some of them and when I found them again it brought back loads of memories. I did do my article on classic cartoons ages ago so I suppose this is the second part of my childhood.
I didn't mind Bodger and Badger but it got boring easily since there were other great shows to watch. I had to put this in the list since all my friends enjoyed it and my sister used to like watching it as well.
These guys were really annoying but you had to watch them. They were the chuckle bros.. They were handy men which always got into problems. There most well line was "to me to you".
It was originally called play bus but then changed to playdays. It was a classic show and brilliant for kids not sure if they still have it on for kids today though.
I enjoyed this show allot. I always thought there home was pretty cool and cosy. It was like a bed but had all these secret passages where they appeared.
Rainbow was a classic show which everyone has a laugh about now. It was just the funny characters especially zippy who made everyone laugh "ow bungle" lol.
Tony Hart art show
This was a cool show. Tony Harts artwork was amazing at the time and the Morph character was really funny made out of playdo who was well remembered.
The main reason why this show did so well was because of Richard O'Brien. The show was great anyway but he added allot of charm to it. I used love some of the tasks they used to do and you would always find yourself yelling at the screen because the contenders were so dumb at them.
knightmare was just a classic show for all time. The levels had really retro effects and that was the great thing about it. I would always crap myself when the goblins came or if the contenders were running out of time. It was a very cleverly made show for its time.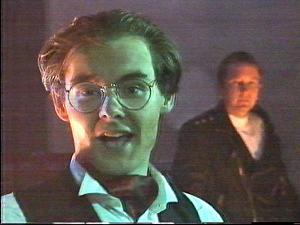 One of fav shows was this Games Master. I was a big game player and I would never miss an episode. Patrick Moore was the man solving the problems for the players to get past in the levels and Dominic Diamond was a brilliant presenter with his witty Scottish humour. The show lasted a while but I think it worked best with oldschool games and as they became more advanced the show lost its popularity.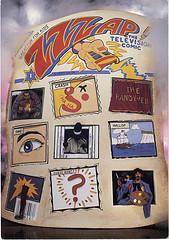 This show was exactly what it said on the front cover bonkers. It had some insane characters but that's what was so good about it. It was different and looking at it now it seemed quite clever for its time. There was a miming character that was quite creepy that people used to remember. There was also a lady that got you to do water sports which looked really fun but she was so annoying. It didn't last long maybe because it was so weird.
Rolf Harris Cartoon Club
This was a great show. All these kids would learn about art and at the end of the show they would come up with a little animation for you to watch. Not to mention Rolf Harris cool little sketches.
Everyone I knew wanted to go on this show because of all the fun stuff you could do. The go carts were the coolest part and the main fun part at the end. Everyone liked the tasty twins that they fancied and Pat Sharps awful mullet, well in the early days anyway.
A show about a boy that turned into a dog. The early series with the ginger boy was the best but once he left it went down hill.
The Odyssey
I've been looking for this show for ages. I really enjoyed this one. I thought it was cool and reminded me a bit of Bugsy Malone with only kids in this world what the boy in the coma imagined.
This was a very popular show when I was younger. I cant remember too much about it but I remember it having some great episodes.
This a very early show I saw as a kid. I can hardly remember much of it but I know I enjoyed it allot because I managed to try and find it. I love the intro and the character Angelo who was an alien who becomes friends with a kid called Mike.
The earlier series were better and I think they replaced Angelo and the kid and the show wasn't as good. Funny how they replace the cast in shows and it doesn't have the same feel and stuff. It just shows the original actors had better chemistry and the were more likable.
I liked this although I cannot remember hardly any of it. I remember when I was a kid me and my family went to a restaurant called the Harvester and they had fake model of Worzel Gummidge. It freaked the hell out of me because he looked so creepy lol.
This was a brilliant show created by legend Jim Henson. The stories were brilliant and the cast were great. I never realized John Hurt was the story teller at the time but he did a great job telling the stories.
I remember a few episodes but in one there were devils and the kind trapped death in his sack and as he did so it was the line that stuck in my mind "do you know what this is, well get in it" lol. Just a great show with brilliant models.
These are other cartoons we watched. We did watch Racoons, Care bears and Dennis as well though. My favs are in my classic cartoons article and many more I missed.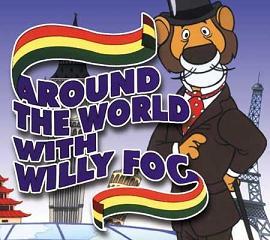 These were six great model programmers Fireman Sam, Postman Pat,Trap door and the Wombles. My fav would have to be Thomas the tank engine though. I had loads of model trains but I sold allot of them.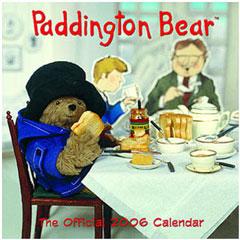 I carnt really remember too much of this show but this creature lived in the sand and gave three wishes to these kids. I remember liking it allot though.
These were the original chronicles of Narnia TV show series. Me and my sister used watch this allot when we were younger. I think each one was great. Obviously it didn't have the advanced special effects and the budget as the recent films but the story is all there and the old effects gives it that charm. I watched a bit of the first film and didn't like it really, not sure if its overrated or just the fact that I grew up watching these.
Now to some adverts that I really enjoyed as a kid. There were loads more but these were my fav.
Milky Way ad (1989)
A very humorous and cool advert. The song sticks in your head because its so catchy.
http://www.youtube.com/watch?v=ydLs2miJP-c
Mr soft, soft mint advert
Just a funny and weird advert you have to watch it and another catchy song that goes with it.
http://www.youtube.com/watch?v=m5uU7O6NRg4
Indiana Jones Weetabix parody
It was just the cool parody of Indian Jones and the old style of animation it used. I loved the giant spider bit.
http://www.youtube.com/watch?v=ey3H1Ns7h0M
Toys "R" Us 1990s UK Advert
When ever it got near Christmas they would put this on and you would start getting more excited. Everyone remembered the song as well.
http://www.youtube.com/watch?v=j5JKRdtALcc
golden syrup advert stick it on your spoon
Another great ad with a catchy song.
http://www.youtube.com/watch?v=YPVyMJIojro
Pepperoni advert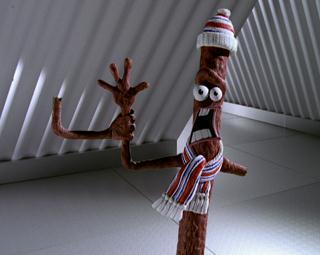 This was a really funny advert for Pepperoni. They did do others as well if you check them out" Am I too spicy for yer"lol.
http://www.youtube.com/watch?v=FnOdtH6RWiQ&feature=related
Good vs Evil '96' : Classic Nike Advert
This a classic Nike football advert which has all of the best footballers from that time including the king himself Eric Cantona. I think Terry Gilliam even directed this as well I might be wrong.
http://www.youtube.com/watch?v=LjhvzfjsCRc
3rd oldie CLUB advert
Just another catchy tune which every one sang as kids.
http://www.youtube.com/watch?v=lk1ZKPYUxgQ
Cadburys Caramel - Oldskool Advert
Just a good oldschool advert with the old cartoon style. Its funny the way the Bunny talks all sexy lol.
http://www.youtube.com/watch?v=bC0h4U5__6Y
Chewits advert from 1986
Godzilla eat your heart out lol.
http://www.youtube.com/watch?v=i7YOXn32nmM
Lucky Charms
My fav cereal of all time. Wish they had them in stores still.
http://www.youtube.com/watch?v=2S8MKW_cch8
Guinness Horse Surfer Ad
This advert just kicks ass and voted the greatest advert that showed on English TV and there not wrong. It was done really well and me and my friends always remember it.
http://www.youtube.com/watch?v=zcdDg30VBgo
I hope you enjoyed this article on TV shows and adverts that we all grew up with in England during the 90's. We did watch 90210 and saved by the bell and Fraggle rock and loads others but I wanted to write about English shows mainly although there were a few foreign shows in the list.