The Walt Disney Company is perhaps one of the most well-known names in entertainment today. Everyone has probably seen a Disney animated movie (or a CG animated flick from sister company Pixar), visited Disneyland or Walt Disney World, or probably even wanted to work for the company someday. No matter the obstacles they faced, no matter the mistakes they have made, there is no question that they are still a very powerful name in show business. Their theme parks are fantastic. Their animated movies (Pixar included), with one or two exceptions, are great. Their live action movies, well... let's just say they're hit or miss to me. However, I will be talking about the network that is now what I consider the black sheep of the Disney Company. A network that had so much potential of being the Hallmark Channel of its time before it decided to change its format and cater to the teenyboppers of today. That network? The Disney Channel.
Before I start my article, let me ask this. If the network is called Disney Channel, what's "Disney" on there? Nothing on their regular lineup, that's for sure. They do have two Disney-related shows on their new sister-channel Disney Junior (Mickey Mouse Clubhouse, Jake & the Neverland Pirates), but the problem is they're both Dora the Explorer knock-offs. It still baffles my mind that there is nothing "Disney" about the Disney Channel anymore (except for the logo). However that wasn't the case when Disney Channel first launched.
The channel first launched in 1983, at a time when the company seemed to be on its last legs. Its original concept was to air movies, shows, and specials aimed at the entire family, not just kids. Some examples of Disney Channel's earliest programs are [italic]Welcome to Pooh Corner[/italic], [italic]You & Me, Kid[italic][/italic], [italic]Good Morning Mickey![/italic], and [italic]Donald Duck Presents[/italic] (the latter two were showcases of classic Disney cartoons). Not to mention it aired a lot of Disney's animated and live-action catalog made when Walt himself was still alive, and it also aired reruns of [italic]The Mickey Mouse Club[/italic].
Now, I don't really know much about the Disney Channel's early days (I was born in 1991, 8 years after the network's official launch), but from what I've looked up, at the time it really did seem like what the Hallmark Channel is today, with the exception of the kids' shows I mentioned. Then in 1996 (around the time Walt Disney Animation Studios was still having its second golden age), they began to tank in the ratings when Nickelodeon became the #1 network for kids 6-14. As a result, Disney decided to re-format the network into a basic-cable service and make it focus more and more on kids. They still had classic Disney cartoons airing on the channel at the time, and they had a late-night block of vintage Disney material called Vault Disney as well (pretty much their answer to Nick at Nite). In 2002, Vault Disney was discontinued, but the classic Disney characters were still able to call Disney Channel home once House of Mouse moved there from ABC later that year.
It was around 2003 when my family finally got Disney Channel in our basic cable lineup. But, outside of a few exceptions (House of Mouse, Kim Possible), I began to lose interest thanks to tween shows like Lizzie McGuire (shown above) and That's So Raven being popular at the time. It was also around that time when Disney as a whole was entering a very dark age, which it is still trying to recover from today. What I find disturbing about this time was the channel was the only part of the Disney Company that was turning a profit. The reason being was in 2004, a woman by the name of Anne Sweeney joined the Disney-ABC television group and successfully turned Disney Channel into the "major profit driver for the (Walt Disney) company", and in the process slowly got rid of all the remaining Disneyness that made the network a household name and phased in more and more tween shows.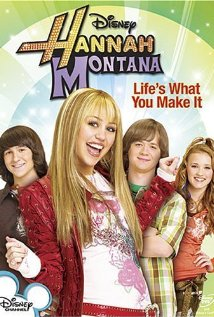 As a result of Anne Sweeney's new business model for Disney Channel, Hannah Montana and High School Musical was born... or at least that's what I think happened, I don't know. Anyway, since Disney Channel was changing its format into an MTV for little kids, they decided to move Mickey and the gang to Playhouse Disney in a [italic]Dora the Explorer[/italic]-style show called [italic]Mickey Mouse Clubhouse[/italic]. What's frightening about these changes at the network is this was also around that time Disney was in the process of acquiring Pixar, 2006 to the exact. Please note, I'm not blaming Disney as a whole for what's happening right now (I don't think their CEO, Bob Iger, could even control that since he doesn't micromanage the company like his predecessor did during his last of his tenure), but I can tell you right now that as a result of teenybopper trash like Hannah Montana, High School Musical, and Wizards of Waverly Place has aired on the Disney Channel, I officially turned away from the network as of 2007.
Poor Mickey (left), ever since Disney Channel kicked him out, he's now stuck on preschool television while more and more trash for teenyboppers like [italic]Shake It Up[/italic] (pictured on the right), [italic]A.N.T. Farm[/italic], [italic]Austin & Ally[/italic], and [italic]Let It Shine[/italic] are being spewed out by greedy network executives wanting to make a quick buck. As a result, I believe the network has become the black sheep of The Walt Disney Company as a whole, just like what Paris Hilton is to the family of Conrad Hilton (founder of Hilton Hotels Worldwide). Luckily for Mickey, Disney says they have a feature-length film with him in development right now. I hope it gets approved by John Lasseter (which I'm sure you all know is the founder of Pixar, and is trying his best to make Disney Animation Studios follow tradition), because a huge 2D animated comeback is what Mickey really needs these days. It will probably be awesome news for traditional Disney fans like myself, as it will be a great distraction from the epitome of awfulness that is today's Disney Channel.