I was born in December of 1982. As such, that year is a special one for me. The movies, the music...Pop-cultural elements of that year have a special place in my heart. December of 1982 is also special because of my next interview subject. Her name is Charlotte Kemp, and she was that month's Playboy Playmate.
I'm always interested in talking about retro culture with the people who saw it first-hand. I've talked to acting talents, singers, animators...Now, my newest interview is with a famed Playmate.
Without any further ado, here's:
The RetroJunk Interview With Charlotte Kemp!
---------
Caps: What were your pop-cultural likes growing up?
Charlotte: I loved The Eagles, Pink Floyd, Rod Stewart and Three Dog Night. I swam and was such a tomboy. I also loved Mark Spitz. I loved and never missed the Olympics. My favorite movies were the Dracula movies with Peter Cushing and Christopher Lee.
Caps: What were your school days like?
Charlotte: I loved Biology and my clique of girlfriends, we were best friends all through High School. I did a lot of sports and was a cheerleader for a while, but I really did not like that. I always felt like I wanted to be in the stands cheering. I was a prankster and got into a bit of trouble.
Caps: What drew you to modeling?
Charlotte: I began modeling at an art studio when I was 13 and did that for a few years, no nudity, of course. Then in college they did a calendar and I was in it. I got an agent and started. Modeling was fun and I met some amazing friends modeling.
Caps: What jobs did you hold before entering the modeling business?
Charlotte: I was a lifeguard and taught swimming, Jr. and Sr. lifeguarding and WSI through High school and some of college.
Caps: What was it like to pose for Playboy?
Charlotte: Terrifying at first. My roommate, Jill DeVries, practically tricked me into it. We were sitting having a glass of wine and they had asked me quite a few times to test. I have to tell a funny story first.
Caps: What was Hugh Hefner like to work with?
Charlotte: I never really worked with Hef. I stayed at the mansion and we were friends.
Caps: Were parties at the Playboy mansion as wild as they've been said to be?
Charlotte: They were wilder than you can imagine. You will have to read it in my book.
Caps: You're an accomplished athlete as well. What's been your greatest accomplishment as an athlete?
Charlotte: When I was young it was in swimming. I went to State and then Nationals, then to the Jr. Olympics. I also believe my first marathon was unbelieveable. I then ran 30 after that. I still have running dreams and swim all the time.
Caps: You were the only woman to be the face of the Miss Budweiser campaign. A notable feat, why wasn't the campaign more successful?
Charlotte: They decided that more girls have more of an impact. They divided the women into Bud girls and Michelobe girls etc. It was a lot to handle as one person.
Caps: You had a starring role in the 1989 movie "Posed For Murder". The movie currently holds a 4.8 rating on the Internet Movie Database. You worked hard on the movie, so what's it like to see your work rated so lowly?
Charlotte: Oh, that movie was put together on a shoestring. Even the director used a pseudonym. He was embarrassed to use his name. It was my leading role and everyone was cramped on the schedule. Although we used the top of the 42nd street tower for a scene which was very cool.
Caps: A year later, you followed that up with a role in "Frankenhooker". What drew you to that title?
Charlotte: I was a hooker with an attitude and I felt it empowered me in a way. He was looking for body parts and I was looking for the big score...
Caps: You recently entered the field of winemaking. What inspired you to become a part of that business?
Caps: I am part of the "Centerfold Wine Collection". The wines are great and it is a pleasure to have my name on something people will enjoy.
Caps: Do you think that Playboy has changed since you modeled for them?
Charlotte: Every Company evolves and changes. I think that the models have changed and you can poll your readers for that. Playboy has changed and I think that everyone knows that and exchanges their ideas about the company.
Caps: There have been many successful Playboy models, and many others who have met tragic fates (Anna Nicole Smith, for example). How have you been able to survive after all these years?
Caps: I am an Icon for Playboy and I am a mother and author and a creative person. I live a normal life filled with all the foibles and intricacies of every women's life.
Caps: You've done many advertisements over the years. Have you ever helped create campaigns alongside your modeling for them?
Charlotte: I have supported many campaigns throughout my life, Green Living and natural products. I don't use any products that are not natural and I have a compost and a working water converter from rainfall. I also believe in the little things you can do to help sustaining life can make a big difference in the long run.
Caps: Where has been the furthest location you've gone to for modeling work?
Charlotte: I went to Japan to do many films, commercials and TV shows. I love Japan. It is my favorite country outside of the USA.
Caps: You've lived in both America and Europe. If you had to choose one country to live in for the rest of your life, which one would it be?
Charlotte: I would always live in the USA. I believe that we are a country of optimism and a very hard work ethic. I love Europe and then Asia for what I have learned and absorbed from the culture, but really I love my family and where I came from...good ole' USA. I would never had had the basic concept of life in a free country as I have had here.
Caps: To loop back to advertising, what company have you most wanted to work with, but never had the opportunity to?
Charlotte: I don't think I have ever had the regrets of not working with a company.
Caps: Considering the acting work you've done, what parts have you auditioned for that you didn't get?
Charlotte: There are a lot of parts that I would have liked but to say "I didn't get"...There is a myriad of parts and people. What do you chose and not chose? I have had some regrets with people I did get involved with as in the last couple of months.
Caps: If you could go back to your youth with the knowledge that you have now, would you do anything differently?
Charlotte: I think I would have stayed in college and finished a degree I now have. I think I would have liked a business manager that was not a crook, but everyone has regrets and I have loved my life and family and I cannot ask for more.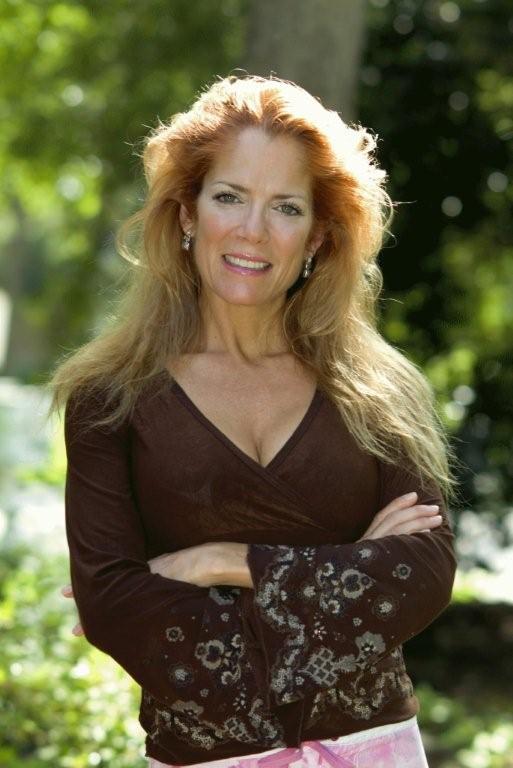 ------
I would like to thank Ms. Kemp for agreeing to do this interview with me. It was a great pleasure.
For more information on what Ms. Kemp is doing right now, visit her blog at http://missdecember1982.wordpress.com/.