Vega had incredible speed, Balrog had immense power, Sagat had excellent defense and offence and M. Bison had the Psycho Crusher. Another new feature was the ability for both players to select the same character, a dream come true for fans.
Street Fighter II Turbo (1992)
- Increase in game speed
- New special attacks to all characters except Guile and the four boss characters
- More gameplay tweaking
Super Street Fighter II: The New Challengers (1993)
The intro to Super Street Fighter II showed Ryu throwing a hadouken directly towards the player. This subtle little intro was made to show that the game was using a new circuit board in the arcade machine, which improved the game's graphics.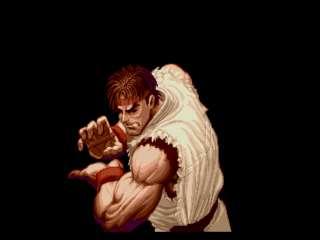 The backgrounds contained more detail, some of the characters had their appearances changed (Ken's younger appearance and Chun-Li's mature look,among others) and all the character portraits were remade.
Along with graphical refinement came an increase in the game's character roster, augmenting it from 12 to 16 with the addition of Fei Long, Deejay, Cammy and T. Hawk. And as if it needs to be mentioned, Capcom further refined the gameplay, making it more balanced.
Super Street Fighter II Turbo: The Ultimate Championship (1994)
And so came the final chapter in the Street Fighter II series. SSF2T's main selling point was the introduction of super combo finishers. Super Combos were an automatic chain of attacks that the character pulled off after the player entered a specific button combination.
For the combo to execute, the player had to fill the power gauge at the bottom of the screen by successfully pulling off attacks. Once the gauge was used, it had to be filled again and the gauge did not carry over into the next round. These combos were incredibly useful, as not only did they do a substantial amount of damage, but they could easily turn the tides in any battle, making the fights that much more intense.

Another new addition was Akuma, another Ryu/Ken type character that was evil.
And so there is the history of the first two Street Fighter games. There may be things I left out or forgot to mention, but with a history as rich as that of the SF series, that's to be expected and although there are numerous other SF games, I'll leave those for another time.