Every one remembers the iconic logo before the film. For me I always noticed that they made some outstanding films that become big blockbusters. Allot of them are my favourite films so I have fond memories of the companies logo before the film.
The company was founded by two film investors, Mario Kassar and Andrew Vajna, as Anabasis Investments. Their goal was to make their new studio a major independent production company producing A-movie product.
One of the first Anabasis/Carolco films was First Blood (1982), followed by the sequel Rambo: First Blood Part II (1985) (released the year it was re-christened Carolco) with Sylvester Stallone (who later signed a ten-picture deal with the studio). The release of First Blood Part II was so instrumental to Carolco's financial success that from then on, the music of the company's logo utilizes the first stanza of its famous score, written by Jerry Goldsmith.
Among the other films in Carolco's library were: Extreme Prejudice, Angel Heart, Cliffhanger (also starring Stallone), Chaplin, The Doors (directed by Oliver Stone), Total Recall (another Schwarzenegger box-office hit), Basic Instinct, Iron Eagle II, Universal Soldier (starring Van Damme and Lundgren), and Stargate. About 80% of their entire output was released through TriStar Pictures. At the time Terminator 2 and Total Recall broke records for the largest production budget for a feature film.
These four were defiantly my favourite by far that the company did, they were such entertaining action films.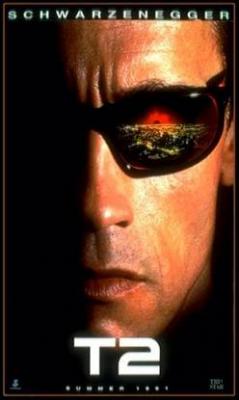 In later years, Carolco acquired television syndicator Orbis Communications and initiated television production and distribution. They also purchased the former De Laurentiis Entertainment Group production facility in North Carolina (where the television series Matlock was partially filmed), and established a home video division (with Live Entertainment, later Artisan Entertainment and Lions Gate Home Entertainment, as output partner).
Carolco struggled for some years to secure the rights to Spider-Man, a property that Cameron was keen to produce as a film. Plans fell through, although it would eventually be made as a Sam Raimi film for Columbia Pictures. Although it was never made a script can be seen at the link below. To me it looked very impressive even though it wasn't totally faithful to the comics. It had Cameron's epic style and unique visuals. I did hear he wanted Michael Biehn to play Spiderman, not sure how it would have worked out but it sounded great to me.
http://dantom.altervista.org/spider_ing_script.html
As budgets for their feature films grew, the box-office intake fell. Following the disastrous releases of Cutthroat Island and Showgirls, Carolco went bankrupt and the company closed soon after.
The assets of Carolco were later sold off to other companies, most already sold during Carolco's existence. Today, the ancillary rights to a majority of Carolco's library are held by French production company StudioCanal, while CBS Paramount Television holds the television rights (inherited from Worldvision Enterprises). Lions Gate continues to hold the US/Canadian home video rights (via a new output deal with StudioCanal), while the international home video rights are held by a different company for each country. For example, the UK rights are with Momentum Pictures (a subsidiary of Alliance Atlantis) and the Australian rights rest with Universal Studios. Also, Lions Gate spun off its Canadian distribution arm as Maple Pictures in 2005, hence the Canadian video rights rest with Maple.
The only Carolco films not included in the deal are Cliffhanger, Aces: Iron Eagle III, Last of the Dogmen, and Showgirls; the rights to these have been retained by their original theatrical distributors (TriStar Pictures, New Line Cinema, Savoy Pictures/HBO, and United Artists, respectively). However, Lions Gate does own some anciliary rights to the original Stargate, and full rights to Wagons East.
As I got older I wondered what happened to the logo and the company itself. I never noticed it on any later films and obviously I know why now. It really surprises me though since they made some amazing films. I never would have thought with there success they made, that Carolco could have gone down hill so bad and ultimately become bankrupt.