Perhaps the most commonly used sub-genre of cinematic horror is the slasher film, a simple formula where a serial killer (usually masked) begins killing a group of irresponsible adolescents, before being stopped by a strong surviving protagonist (usually female). Some of the earliest entries of the genre included
The Texas Chain Saw Massacre
(1974) and
Black Christmas
(1976). Both films were notable successes, but it wasn't until the release of
Halloween
(1978), where a new trend of horror began. Throughout the 80s, dozens of imitators and their sequels dominated the box office, introducing us to the likes of Jason Voorhees, Freddy Kruger, Chucky, etc. However, by the early 90s, the slasher film was almost completely out of steam, even the once massively popular franchises
Friday the 13th
and
A Nightmare on Elm Street
were on their last legs in box office returns.
In 1996, writer Kevin Williamson and director Wes Craven produced a new slasher film,
Scream
. Utilizing the "whodunnit" mystery formula as well as adding self-referential tongue in cheek humor, the story revolves around a group of teens living in a small Northern California town, where a string of serial killings preceded by terrorizing phone calls begins to occur. The film starred Neve Campbell, Courteney Cox, David Arquette, Matthew Lillard, Jamie Kennedy, Rose McGowan, Skeet Ulrich and Drew Barrymore.
The film opened on December 20, 1996 to mixed reviews, with a less than noteworthy opening weekend take of just over $6 million. However, in the weeks to come, positive word of mouth turned the movie into a sleeper hit, and it ended its domestic box office run at an impressive $103 million, with a foreign take of just over $70 million. I wasn't introduced to the movie myself until it debuted on video in the summer of 1997, but I was instantly a fan, and thrilled to find out a sequel was already in the works. Similar to
Halloween
's influence many years before, an inevitable re-surge of imitators began.
The first,
I Know What You Did Last Summer
, was released on October 17, 1997. The screenplay was written by Kevin Williamson as well, very loosely based off the 1973 novel by Lois Duncan. The story revolves around a group of teens trying to overcome the guilt of a drunken hit and run before they start to get tormented and killed by a mysterious fisherman with a hook. The film was critically panned yet embraced by audiences riding off
Scream
's success, and ultimately made just over $72 million domestically with a foreign take of $53 million. This one I didn't catch until the video release as well, but it never particularly impressed me, as the story and characters were nowhere near as appealing as
Scream
's.
Scream 2
followed on December 12, 1997. This time, the story involved a new string of terrorizing phone calls and serial killings on a college campus, where the surviving characters reunite with each other, while a film version of the events of
Scream
entitled
Stab
debuts in theaters. The film was once again collaborated by Williamson and Craven, and opened not only to surprisingly positive reviews from many critics, but a massive weekend take of $33 million, on it's way to $101 million domestically and $71 million foreign. I was stoked to see the film and wasted no time heading over to the local cinemas, but was faced with the annoyance of being carded over and over every time I tried to buy a ticket, as I was only 14 at the time. Thankfully, I convinced my dad to take me and I wound up loving the film as much as the first.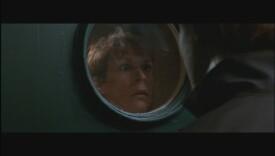 With the continued success of the reborn slasher film, a new project went underway for the all but dead and buried
Halloween
series. A 20th anniversary sequel, appropriately titled
Halloween H20: 20 Years Later
. It featured the return of series veteran Laurie Strode (Jamie Lee Curtis) who struggles with her past demons as headmistress of a prep school before the supposedly dead Michael Myers ultimately tracks her down. It opened on August 7, 1998 and grossed an impressive $55 million domestically. I remember going to see this one in the theater as well and thoroughly enjoyed it, but don't appreciate it nearly as much anymore as I did at the age of 15.
For the rest of the 90s, the slasher trend continued to dominate most horror releases, amongst them
Urban Legend
(1998) (arguably one of the biggest
Scream
ripoffs),
Bride of Chucky
(1998),
I Still Know What You Did Last Summer
(1998), and
The Faculty
(1998). Each of the films were moderately successful, however box office returns were beginning to die down, as was audience interest.
After a little over two years of waiting,
Scream 3
finally was released on February 4, 2000. Once again Wes Craven directed but Kevin Williamson bowed out and was replaced by screenwriter Ehren Kruger. This time, the story involves yet another string of terrorizing phone calls and serial killings in Hollywood during the production of the film
Stab 3
, where the surviving characters reunite with each other. Despite mostly critical panning, the film opened just as well as the second with a weekend gross of nearly $35 million, on its was to a respectable $161 million worldwide. As a fan of the series, I was very disappointed with this one, as the writing was below average and it wasn't as thrilling a theater experience as the last one, but all in all it was an acceptable close to the trilogy.
With the
Scream
trilogy concluded, movie studios attempted to keep audience interest active for further slasher flicks.
Final Destination
(2000) redefined the slasher film by making the killer in question Death himself, and perfected the art of Rube Goldberg style slaughter. I myself found the movie to be far more enjoyable than the final
Scream
entry. The film was a sleeper hit like the original
Scream
and brought in $112 million worldwide as well as inspired three successful sequels over the next decade.
On July 7, 2000 a spoof of
Scream
and
I Know What You Did Last Summer
called
Scary Movie
was released, and proved to be even more successful than most of the movies parodied within. It grossed a massive $278 million worldwide and paved the way for three sequels and an embarrassing trend of spoof imitators as well, coincidentally similar to what
Scream
did a few years earlier.
An unfortunate result of
Scream
's influence was not only in similar plot style, but also in similar poster style, what would later be referred to as "The Dimension Lineup". The concept simply gathers up the film's cast members to stare blankly at you. Personally, I found it to be lame and uninspired, yet as you can see below it had endless appeal with movie distributors for a variety of films.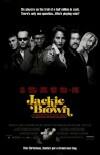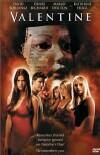 There wasn't much further to go with the traditional slasher formula.
Urban Legends: Final Cut
(2000),
Valentine
(2001) and
Jason X
(2001) were barely blips on the radar box office wise, as
Scream
's influence had almost completely died out. The next steps for slasher-related horror would be mostly in the form of pointless remakes starting with the success of
The Texas Chainsaw Massacre
(2003), and with what would ultimately be referred to as "torture porn" with the success of
Saw
(2004).
Looking back, I'm glad I was a teenager during the
Scream
generation, it was an age-appropriate fun time and inspired me to check out many other classic horror films. While my interest for the
Scream
series has faded over the years, I am however glad to hear that a new entry in the series is currently in the works.
Scream 4
will reunite collaborators Kevin Williamson and Wes Craven, as well as cast members Neve Campbell, Courteney Cox and David Arquette, to begin filming this spring. I'm actually curious to see how it turns out and couldn't be happier that for once it's not a remake.