Does anyone else get the feeling that ET in that photo is saying, "feeeeeed meeeeee"?
Yesterday, I was asked a surprisingly difficult question. The question was : "Do you know what happened in the year 1990?" The young man gave me fifteen minutes to talk and an additional five minutes for my inquiry. At first, I didn't know how to approach the question badgering me. There are so many ways of looking at it.
1990 was a lot of things. You could think of it as the offspring of the 1980s or see it like a mixed drink. The late 80s were on their way out and the 90s were coming in, but the 90s were pretty slow upon arrival. As a 90s year, it was all there - the 80s movie sequels, the remix albums, dodgy male haircuts and baggy clothing.I did not realize that at the time it was happening, but I do now.I also see 1990 as the last full year of that late 80s epoch. Shows from '86 were still on air, but most Americans were renting movies from '88 to '89 in 1990.
A kids club has about as much to with a Burger King as Ray Charles has to do with Diet Pepsi. There, I did it!
Major changes came early on in 1990 with the advent of the Burger King Kids Club,Diet Pepsi commercials featuring Ray Charles, the Volkswagen ads, Baby Blues in the funnies, Dave Dinkins as the mayor of NYC and the opening of the Discovery Zone. For those who don't know, the Kids Club was Burger King's answer to the Mcdonaldland characters. Could it be any more obvious? Sadly, there was nothing to remember them by. Pepsi had many slogans since 1961. Ray Charles' thickly voice really beat into my ears after one listen of his song for Diet Pepsi. I never forgot that Diet Pepsi was "the right one". As for the former mayor David Dinkins, the lesser said the better.Does anyone look back to when Discovery Zone gave Showbiz Pizza a run for its money? I can't tell you how many times I walked past a DZ in the mall back in the 90s. Anyway, moving on.
Mario looks freer out of the two of them.
1990 was a good year for some and a bad year for others. The 90s, in general, weren't so kind to Mike Tyson who lost to Buster Douglas in the beginning and was disqualified for biting Evander Holyfield's ear off near the end of the decade. With that said, a lot of people were shocked that Iron Mike took a sound beating from Buster. If I remember correctly, Buster Douglas got a video game out of the deal.Young men would much rather throw down hundreds to purchase Super Mario Bros. 3 at their local toy store than get Buster Douglas Knockout Boxing for Genesis.Some of those children played it for hours on end until they fainted from food deprivation. To this day, lots claim that it was the best game for the NES. Nothing brought an end to the late 80s like the liberation of Nelson Mandela on February 11, 1990. Most of the world could not move because they were so amazed by the moment.Of course, Mandela would go on to be the President of South Africa, terminating the era of Apartheid, but we were happy just have him out of prison in 1990. On a side note, the first issue of my favorite magazine, Entertainment Weekly, was on newsstands around this time.
Wow, first Beatlemania and then Turtlemania. Humans must wish they had shells. That is the only explanation for it.
As The Fixx put it, "One thing leads to another." What 1990 had was one great big combination of everything introduced to us from 1987 to 1989. The Teenage Mutant Ninja Turtles were larger than ever in 1990, every child wanted to go see the movie. I know my kid brother took karate classes and owned a turtle, himself. My Grandpa used to call them the "Teenage Moronic Nimrod Turtles", but that didn't stop my brother from liking them any less. The Teenage Mutant Ninja Turtles were the first ever "kid fad" of the Nineties. You couldn't go anywhere without seeing Leonardo's mug on a balloon, plate or whistle.The one thing I keep in mind is Toys R Us having what was known as a "Turtles Headquarters" with birthday bash supplies, stickers,miscellaneous junk and the action figures. My brother had a hard time finding Shredder, April O Neil, Metalhead, Leatherhead, Donatello, Leonardo, Raphael and Krang. He had to compete with other young men who wanted them. Toys R Us had billions of Splinters,Genghis Frogs, Usagi Yojimbos, General Traags and foot soldiers. The only eerie part of the craze was hearing my cousin talk about how she wanted to seriously marry Raphael.Its a good thing I didn't give that too much thought; I was too busy collecting stamps at the time.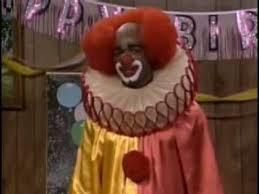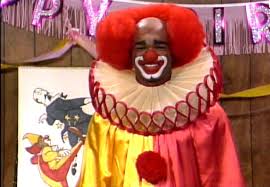 If you remember one thing in life people, it would have to be this one thing: Homey don't play that!
Dun dunn errrrnn dun dunn errrrrnnnnn...Does that song send chills down anyone else's spine or is it just me? When Twin Peaks premiered, I could not do as little as catch a peep of it.By the looks of it, everyone else was sucked in automatically. Believe it or not, some people held Twin Peaks parties at their homes every Wednesday it came on. They actually took out the water coolers and drank to every time someone mentioned Laura Palmer. I knew classmates who couldn't go a day without bringing up the strange contents and weird clues of the show. Surprisingly,they loved that the mystery wasn't solved in a half hour. There were folks that hated it for that reason alone, also. You can't please everyone. In Living Color was another new show for the 1989-1990 season.This was one of those shows everyone watched and talked about on the very next day.The writers weren't afraid of letting all of Hollywood have it. They said what we were all thinking. I'm old enough to remember when In Living Color squared off with SNL. SNL had Farley, but In Living Color had Damon Wayans. You can't look at Damon Wayans without laughing.Who can forget Jim Carey as Fire Marshall Bill? "Let me show you something!" But most importantly, show was responsible for foregrounding urban culture.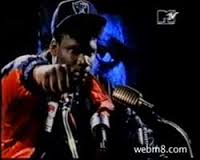 Please don't tell me Chynna Phillips held on to that vest.
In 1990, the music was as hot as the colors of our clothing. Thinking back, most Americans had a different mindset because we had entered a new decade and wanted to hear music from new musicians that sounded 90s. For a minute in 1990, there were dozens of sex songs that everyone knew from beginning to end. Bell Biv Devoe's
Poison
was one of those selections. I'm pretty sure the guys got the idea from "hoochies" who had poison airbrushed on their hips in 1988. At one point in 1990, it seemed like all of the cool kids at school owned the first Bell Biv Devoe cassette. My parents thought
Poison
sounded stupid, but I disagreed with them. Back then, our parents used to drop in and listen to a few American Top 40 songs. My, how times have changed.In those days, it seemed like everyone, regardless of age, wanted to get a taste of the 90s sound and some artists didn't disappoint. Wilson Philips's
Hold On
had a pure and adulterated sound that invoked nostalgia of the Mama's and the Papas, The Carpenters and Abba. As a result, MTV constantly played the videos for those songs off their first album. 1990 was really the time of Technotronic,Black Box and Snap, all in that order. I would have to give Snap an award for churning out one of the most uplifting tunes of all time. There were individuals that bought Snap's World Power for
The Power
alone. I had no idea who Turbo B. and Penny Ford were, at the time. Young R&B and Eurodance fans were very much into songs with a rap in the interlude. The whole "breakout rap in a new Jack Swing/dance record" lasted well into the Nineties. Back in '90, no one knew that latin freestyle was on its way out. George Lamond was harping on about a lady who was bad of the heart while Linear was sending all of their love to you [granted you're a 15 year old girl]. The artist, who made the genre what it was, had moved onto other ventures. It makes me think, if Linear had sold more albums, we'd have a new name for freestyle : hair freestyle or glamstyle. Alas, they were nothing other than an early 90s act.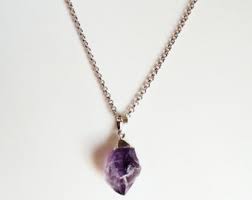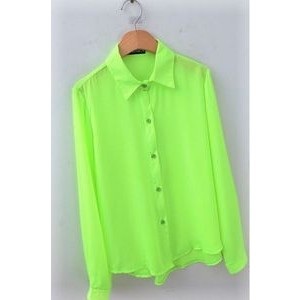 Big Dog? Duck Head? What did we ever see in these brands?
Ah, the summer of 1990…what an unforgettable time. I've heard people call 1990 a watered down 1989. Well, not much changed between the summers of 1989 and 1990. In fact, you could still get away with wearing clothes from '89 and before in 1990. Come to think of it, there weren't many conformists in the 80s or even the early 90s. The popular kids wore stuff like Generra Sportswear sweaters, Hugo Boss,I.O.U.and Banana Republic. Z.Cavaricci clothing partook of the guidos who had an obscene amount of product in their hair.
To anyone who attended camp that summer, it was one great big late 80s themed party. Look down and you would see a pair of Air Jordan 4s on someone's feet. If you were to hold you head up high, chances are you would see a 37 year old woman sporting a Lambada top. There were a few new additions to our wardrobes though. A good number of adults were introduced to Bart Simpson, that spring, through his t-shirt sayings. Believe me, the silent generation were extremely repulsed by "Eat My Shorts", "Don't Have a Cow, Man" and "Who the Hell are You". The black version of Bart Simpson was just as abundant as the regular Bart shirts. Though, most of my peers thought Bart was defected on those tees. That didn't stop young men of color from wearing them.
Black Bart shirts weren't the only shirts being purchased from street vendors. The "It's A Black Thing, You Wouldn't Understand" shirts were everywhere that summer. I remember being flabbergasted and baffled by those shirts. It made other people completely uncomfortable. Those shirts were tied with the horny gecko allover printed short sleeved t-shirts for the most controversial attire of the year.
1990 seemed to be the last year you saw minorities in gangs wearing chalk line Raiders jackets with their beepers. People from urban areas were also walking out of the house with those Adidas tracksuits from the 80s. Other people had moved onto the Billabong jackets by then. In the early 90s, it seemed like we were all given carte blanche. Today, no one would ever think they could get away with wearing SoCal Surfwear workout pants. We thought nothing of it at the time. I'm not saying there weren't fashion police back then, because some folks were serious about seeing the looks of the 80s die. It was easier to experiment with different articles of clothing.
Nasa shirts were big, too, with a certain age group. Its safe to assume the guys who wore them were in awe over the Hubble Space Telescope being launched months ago. Because of the hole in the ozone layer and the 20th anniversary of Earth Day, juveniles were wearing Save the Rain forest tops. Shirts with earth tones were great sellers as well. Since we didn't know any better, they were teamed with wrist, coin and hip pouches (fanny packs).
I only remember that summer so well because I was trying to get my hands on some Keds tennis shoes.In no other time could something so plain be so valuable. Looking back, I'm surprised the colored converse hi top craze did not spill into the 90s. We wore colored cropped jackets, jeans, jean jackets and ate colored popcorn, for chrissakes. I did manage to get myself one of those crystal necklaces.I think I got it from a vending machine for 50 cents, but it was so long ago. I wish I could have afforded a gold panda coin ring (remember those), but I only made so much as a clerk.
All in all, the day was young and I didn't have a care in the world. I can't believe people fought arm and leg to keep their lambskin leather 8 ball jacket. What made the 8 ball so special? There were double bend and stop sign knock-offs too. Where do they come up with this stuff? I had a friend who got her name embroidered on a black leather jacket in rhinestones.Get this, she owned a shirt with her boyfriend's name airbrushed on the back. As I write this, I can't forget about all of the surfer shirts that had the small logo on the front and a larger image of it on the back. Body Glove had the best emblem out of all of them, if you ask me.
Yes, I'm guilty of making a biker hat out of a snapback.
I know you're thinking, "Was any of this caught on film?" I was amazed to find many sources exist. Of course, not many pop culture references are made in them, but still. It would be much better to watch a TV program from the spring of 1990 to get an idea of what the times were like. I know Bart Simpson shirts appear in everything from a May episode of In Living Color to a scene from Saved By the Bell. As usual, you can always expect any character from The Cosby Show to be decked out in all of the latest trends.
How I Married My High School Crush
covers just about everything from the winter and spring of 1990. There's a Michael Bolton mention, talk of the Rolling Stones 3-D concert and the conversion from vinyl to CD. I was more of a Walkman person in those days, but the Discman was being sold at Sony stores. The costume designers of the Lifetime film really got the Debbie Gibson (circa 1989) look down. The only thing Katee Sackhoff was missing was the hat to go along with that vest.
The best films to look at were the ones filmed in June of 1990.
Slacker
is a good film that has it all. This independent flick has Hippies, a Batman shirt and Madonna songs. I know my cousins were all voguing around the same time this feature was being filmed.
Camp Cucamonga
really captured the vibe of that summer.I don't want to spoil it for anyone who hasn't seen the movie yet, so I'll spill some jelly beans. There is a rap and Danica McKellar wearing a Motley Crue [Don't Go Away Mad (Just Go Away)was playing on MTV during this time] sark. As you can see from the photo above, this film is notable for having all the hottest TV stars in it.
More recently,an adaption of the 1996 non-fiction book,Into The Wild,premiered in Theaters. Most of the film is set in the very early 90s. The beginning takes place in May of 1990. We see Christopher McCandless (Emile Hirsch) graduate with high honors from Emory University in Atlanta, Georgia.Shortly afterward, he cuts his credit cards and identification documents to live a new life in the wild. The reason I'm bringing this picture up is because the styles in this movie were spot on. It was based on a true story. It's a good one to watch on a rainy day.
In short,the spring of 1990 was the very last part of the late 80s. At the same time, humanity was living in a post '89 pre '93 world. ALF was still on Television, but I was watching
Life Goes On for Tommy Puett. I guess you had to be there to get a sense of how things were. One thing is for sure, I'd pay the devil to go back to those times. You only get to call Manuel Noriega a "Grapefruit face" once in a lifetime.