Those of you who follow the cult movie scene will be very familiar with my newest interview subject, Lisa Langlois.
Ms. Langlois made her feature film debut in Claude Chabrol's 1978 drama "Blood Relavtives". In the 80s, she would go on to star in infamous titles like "Happy Birthday To Me" and "Class Of 1984", as well as take a starring role in the 1983 comedy "The Man Who Wasn't There". She's also done a lot of TV work on shows ranging from "Father Dowling Mysteries" and "Forever Knight" to "The L Word".
I've now been given the opprtunity to interview her, so without further ado, here's:
The RetroJunk Interview With Lisa Langlois!
Caps: What were your pop-cultural likes growing up (favorite movies, music, books)?
Lisa: Depends on what age but let's say "growing up" is the operative phrase:
TV--As a child: "Romper Room (I was on for a week)"; "The Friendly Giant", "Captain Kangaroo", "The Monkees", "The Partridge Family" (I still want to play Shirley Jones!), "The Munsters", "The Adams Family", "Batman", "Dragnet"; "Family Affair", "Truth of Consequences" "The Price is Right" "The Dating Game"; "Let's Make a Deal", "Password"; "To Tell the Truth", "The Flintstones", "F-Troop", "Here Comes the Brides", "The Jackie Gleason Show", "The Red Skeleton Show", "The Ed Sullivan Show", "The Dean Martin Show (I wanted to be a "Gold Digger"!), "Alfred Hitchcock Presents"; ABC After School Specials, "Hawaii Five-O", "All in the Family", "Laugh-in", The Tom Jones Show", "The Carol Burnett Show"
Books-"The Prince and the Pauper", "The Secret Garden", "Anne of Green Gables, "Grimm Fairy Tales", "Aesop's Fables"; "Nancy Drew Series", "Go Ask Alice", "Zen and the Art of Archery", "The Power of Myth," "Of Human Bondage", "For Whom The Bell Tolls", "A Farewell to Arms", "Bonheur D'Occasion", "Les Fleurs du Mal",
Movies: "The Sound of Music, "Mary Poppins" "The Time Machine" "Journey to the Center of the Earth", "The Trouble with Angels"; "Clint Eastwood and Charles Bronson flics
Music: The Beatles, Elvis, Supertramp; The Eagles, Bruce Springsteen; Elton John; Janis Joplin, Joe Cocker, "Fleetwood Mac", Stevie Wonder, Rod Stewart (oh, okay: Bobby Sherman, the Archies and Donny Osmond)
Caps: What were your school days like?
Lisa: I was an ugly duckling who didn't speak French and was sent to a French Catholic school wearing the wrong uniform by a single divorced mother. It was hard on the esteem but I soon figured out that being intelligent and a leader were currencies that I could play. In first grade, I was last in the class, by second grade I was first and had the right uniform. By third grade, I started blossoming so, I also started to getting the attention of the boys.
To escape my dysfunctional environment, I became an overachiever and by high school, essentially joined any club that I could to stay away from home. I also took dance class 5 nights a week so I was dancing as fast as I could.
Caps: What inspired you to become an entertainer?
Lisa: A love of performance or a need to wash away the shame of my dysfunctional family. My mother's side of the family are Scots and they were a very spirited and talented bunch. My dads' family was French Canadian and there was also a lot of talent from that gene pool.
Caps: What jobs did you hold before entering the entertainment business?
Lisa: Baton and jazz dance teacher; brief waitress job at "Steak & Burger" cowboy hat and all; Member of Sears Canada Teen Fashion Council working jewelery and men's jeans departments; Cashier at "Dalmy's"; a teen fashion store.
Caps: You had a supporting role in "Happy Birthday To Me" alongside veteran actor Glenn Ford. What was it like working with him, and did he have any advice for you?
Lisa: Melissa Sue Anderson had all of the scenes with Glenn Ford but I did ask him for his autograph and he was very nice. It was the tax shelter era in Canada and suddenly, everyone was a "born again Canadian" so as to qualify for the Canadian tax credits. This is when we learned that all American Glenn Ford was actually a Canadian born in Quebec. This is when we also discovered that John Huston's father, Walter was born in Toronto which qualified Mr. Huston as a Canadian to direct "Phobia".
Caps: One of the most infamous movies you worked on was "Class Of 1984". Considering the violence in schools that we've seen since the movie was released (i.e Columbine), do you think a movie like this could be made nowadays, or are these types of films strictly products of their time?
Lisa: These type of films can definitely be made today; the stakes just keep getting higher. I remember thinking how far fetched it was that there was a metal detector through which the students walked on their way into school in "Class of 1984". My son goes to a school in Santa Monica which is apparently, in one of the safest districts in Los Angeles. Nonetheless, at 9, my son knows what a "lock down" is and has already experienced 3 lock downs.
Caps: Michael Eisner and Jeffrey Katzenberg were still at Paramount when you made "The Man Who Wasn't There". I've heard many different stories about them...Did you ever talk to them when filming?
Lisa: No, but I sure wish that I could have told them what was going on on that set and even have a conversation about it now. It's the first time I ever cried on a set. Claude Chabrol once said to me, "you have to watch who you work with because it can make you hate your craft". I understood had been trying to tell me when I worked on that film.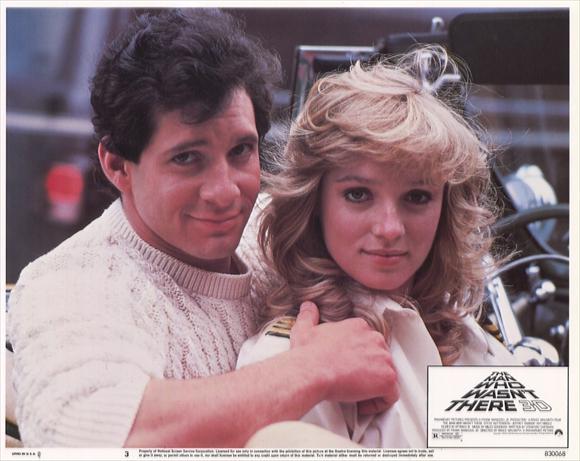 Caps: Hal Ashby was one of the most colorful filmmakers of the last few decades of the 20th century. What were your experiences working with him on "The Slugger's Wife"?
Lisa: It was a very troubled set because of creative differences between Hal, Ray Stark and Neil Simon. Notwithstanding, Hal directed like all the great directors with whom I had worked at that point (Chabrol, Huston, J. Lee Thompson): Hal knew what he wanted, you could see that he was editing in his head, he said very little to me and just let me run with the role. Early on, I used to be disappointed if I didn't feel like I was getting directions from these great directors. I eventually understood that these directors choose strong actors who are right for the role and then simply do not tamper with the actors' work.
Caps: In 1985, you appeared on "The Edison Twins" in the episode "My House Is Your House". The show aired on the Disney Channel for several years. In recent years, Disney Channel has been criticized for its' programming decisions, vis a vis shows like "Hannah Montana" and the "Suite Life..." programs. What are your thoughts on Disney Channel as it stands today?
Lisa: I'm not sure I understand this question.
Early in my career, I chose not to do television as TV actors did not make the cross over to film as easily as they do now. I later paid for this decision. The only reason I did "Edison Twins" is because it was an opportunity to play Kate Reid's daughter as I really respected her work.
Caps: In the 90s, you did some sci-fi work on television, with appearances on shows like "Beyond Belief: Fact Or Fiction" and "PSI Factor: Chronicles Of The Paranormal". Which do you prefer working in: sci-fi or horror?
Lisa: Oh, I don't consider the genre, I just like a great story and working with a director who has a vision and surrounds himself with a great crew.
Caps: What parts did you audition for, but didn't get?
Lisa: I auditioned for "The Terminator" and was second choice against Linda Hamilton. I had subsequently gotten cast in Neil Simon's "The Sluggers's Wife" when my agent Jimmy Coda got the call from the casting director on "Terminator" that Linda had sprained her ankle very badly and that the production didn't want to wait for her to recover. Since"Terminator" was shooting in Florida and "Slugger's Wife" was shooting in Georgia, it seemed possible that I could shoot both roles. As fate would have it however, the casting director's husband was the driver captain on "The Slugger's Wife" and when she called him to verify my shooting schedule, his opinion was that there was no way that I could shoot both roles. My agent said, "That's okay, Lisa, you got the better film. I said, "No, I didn't". He said, "Yes you did; you're doing a Neil Simon film directed by Hal Ashby and produced by Ray Stark and the other film is an unknown director starring a body builder. I said, "Terminator' is the better script. "
Caps: What's the farthest location you've ever gone to do a film?
Lisa: Israel. I really miss location work.
Caps: I've never visited Canada, but I have read about how different parts of Canada have different ratings boards for movies, compared to the lower 48s' Motion Picture Association Of America. How come Canada has divided ratings boards?
Lisa: I need to ask someone about this b/c I am not familiar about the divided ratings boards other than perhaps different ratings between Quebec and English Canada.
I got a new perspective on why Canada needs to have control over its content when I went to listen to former Prime Minister Kim Campbell defend Canada against Jack Valenti on this subject several years ago. Kim said that if we did not control our content, then we would not know who we were as Canadians. Because in Canada, a black person is more likely to be college educated than a white person; a white person is more likely to go to jail than a black person but if Canadians only watch American content, we won't know that about ourselves.
Caps: If you could work with any 5 directors, who would they be?
Lisa: Does this also include dead directors?
Let's start with living: Martin Scorsese, Johnathan Demme , Claude Chabrol, Francis Coppola, Mike Nichols
And Dead directors?
Charlie Chaplin, Fellini, Elia Kazan, Alan Pakula, Hal Ashby, John Huston and Lee Thompson again
Caps: If you could go back to your youth with the knowledge that you have now, would you do anything differently?
Lisa: I would go and take that study year abroad in Avignon instead of staying behind to be with my boyfriend.
I would have found the courage to stay and work in France when everyone was telling me to do so.
Despite not having my green card, I would have found a way to stay in N.YC and studied, at the "High School for the Performing Arts", "Julliard", or the Neighborhood Playhouse".
I would have gotten my degree from McGill or Yale.
I would have taken that 3 week rafting ride down the Colorado river in the Grand Canyon instead of listening to my manager and staying in L.A. because of pilot season.
I would have immediately told my mother that her cleaning lady's husband molested me when I was four years old.
I would have told my manager, not to mention ABC, that their V.P. of ABC Casting had told me that I needed to let guys think that they had chance with me and that at auditions, I should wear a skirt with no underwear and sit with my legs open.
I would have followed my instincts and turned down "The Man Who Wasn't There" because despite it being Paramount's big summer release, I just didn't see the humor in the script. And I wouldn't have believed the producer and D.P. on "The Man Who Wasn't There" when they told me that I would not be seen nude but in silhouette.
Ditto on the instincts and passing on "Joy of Sex". Despite wanting to work with director Martha Coolidge b/c I just didn't see the humor in the script and then learned that no matter how good the director and actors; if the humor isn't on the page, it isn't funny.
I would have passed on "The Nest" and not said yes, because of the impending director's strike because I feared running out of money as a consequence.
I wouldn't have let myself be talked into doing the film in rationalizing the director was making a version of "The Birds".
I would have signed with Rick Nicita or Ron Meyer when he came down and opened his office on a Saturday morning to meet with me.
I would have fired my manager when on my way up to meet Hildy Gottlieb at ICM and who also wanted to sign me, said, "What makes you think that she will take you on and I said, "What makes you think that she won't take me on?"
I would not have stayed with representation out of loyalty when "all signs were pointing to no".
I would have jumped on the band wagon, when Quincy Jones' associate producer, Tom Bailer said that I had a shot at singing.
I would have hired a coach for a lot my auditions, screen tests and film roles, if I'd known that that's what even the established actors do.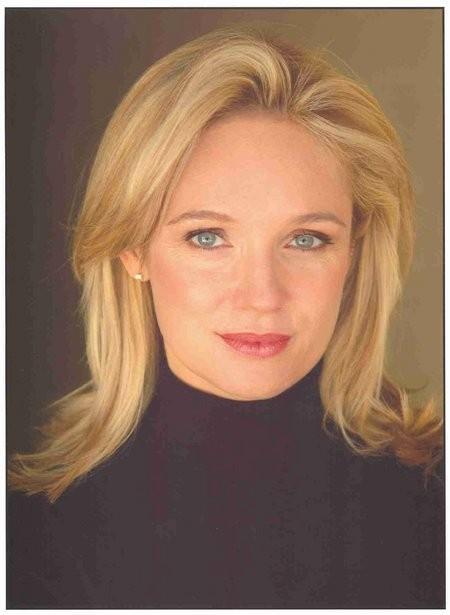 -----------
I would like to thank Ms. Langlois for agreeing to do this interview with me, and I would also like to thank Mike Gormley, who set up my interview with Ronny Cox, for setting up this interview as well.