The Late 80's (1987-1990)
The 1980's had a very long lifespan to them. Most historians know the 80's as 1980 to 1989.
Teenagers of the 1980's put more emphasis on Reagan's term. The 1980's were so long that there were three Presidents to this decade. One could argue that the 1980's began in late '77. The year 1980 had
The Empire Strikes Back
in it. The Star Wars period all began in 1977 with the release of the first film. Those born in the mid 80's might tell you that 1992 was the last year of the 1980's. What are they talking about? 1992 is 90's isn't it? "Not really" is the answer to that question. 1989 begins with the inauguration of President George Herbert Walker Bush. '92 was his last full year in office. Everything that represented Herbert Walker Bush's era was there from the beginning, in 1989. Nirvana's first album, two-tone shirts, and Teenage Mutant Ninja Turtles cereal were all in that year alone. There are many periods to the 80's : 1978-1981, 1981-1984, 1984-1987, 1987-1990, and 1990-1993. The period I chose to talk about is one that is left forgotten in this day and age. Let's look at every year of the late 80's individually.
1987
The Music
Late '86 into '87 was the cultural start of the late 80's. 1987 was an amazing year for hair metal.
You had Whitesnake, Poison, and Bon Jovi to listen to. By then, Mötley Crüe music videos gave you an idea
of what "sex, drugs, and rock in roll in the 80s" was. The hair metal of the late 80's had a completely different sound from that of the mid 80's. The hair metal artist of the mid-80's were influenced by the arena rock acts of the late 70's early 80's. The groups of the mid 80's late 80's drew in more females than guys. Women, also, dug the alternative sounds of U2, Crowded House, and New Order in this year. We had gotten to the point where everyone on the sidewalk had their own movements to listen to. Michael Jackson dropped
BAD
in this year. That record gave teenagers a brand new attitude. The R&B crowd had the advent of
New Jack Swing
. Freestyle music became more mainstream in this year alone. So, in other words, things were just getting started.
TV and Toys
1986 brought an end to the popularity of the Transformers. It was time for a new hero (or -oes). A new generation was starting to collect action figures. '87 was in the middle of the TMNT and MOTU periods. Of course, the new action figure releases were the very embodiment of this act. Introducing...the Real Ghostbusters. There were four investigators (like with the turtles), one vehicle (Party Wagon), and slime (Retromutagen Ooze). Ghosts were not the prime monsters of '87. People were opening their hearts to an alien, and it wasn't ET. In '87, we were introduced to an alien equivalent to Vicki the Robot of Small Wonder fame. I always figured she was named Evie because her name sounds almost similar to ET. The Morton Downey Jr. Show premiered along with the FOX Network in this year too.
Movies and Fashion
The movies of 1987 mimicked the angry side of society. Everything in theaters was mean and ugly. The Garbage Pail Kids movie was so grim, it turned the children off, big time. Predator and Robocop were both movies that could be reviewed in very few words. Everything was being blown up in those films. They were real men movies from the inside and out. The movie-going audience stuck their necks out for
Harry and the Hendersons
. Surprisingly, our fashions did not give away our real attitudes. T&C Surf factory, Billabong jackets, and Jams were on the bodies of every male (ages 7-15). The ladies were starting to wear Swatches and Converse All Stars with the multiple tongues. Both genders wore Max Headroom shirts in this year. The band, T'Pau, had music featured in a Pepe Jeans commercial.
1988
The Music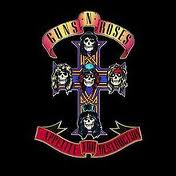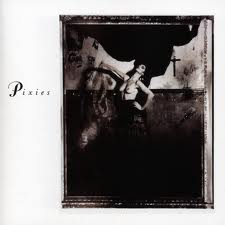 Ahhhh...1988! 1988 was very different from 1987. 1988 was just as two-faced as any year of the late 1980's. It had a wackier side to it though. There were bands like Times Two and Escape Club to lighten the late 80's up a bit. Acid House and the Manchester scene were coming in, too. '88 brought some change along. While the men of hair metal were showing a softer side to themselves, Guns 'N Roses came along. Metallica, Slayer, Guns 'N Roses, Vio-Lence, and Queensryche were giving a new name to metal. The Smiths, Dinosaur Jr., The Pixies, and Sonic Youth made U2's "sound" more an adult contemporary thing in this year, also. The clubs were packed due to everyone "walking the dinosaur" or doing "da butt" dance.
TV and Toys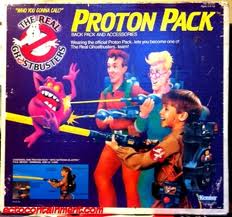 I do not know how they did it. In the big '88, the Ghostbusters managed to keep Tonka's Super Naturals, Mattel's Boglins, Hasbro's Battle Beast, Matchbox's Maxx FX, and Galoob's Micro Machines under one toy store roof. Here I am thinking that every child on the school yard hated Slimer. You could not avoid Slimer in this year. They had eye-popping Slimer face gummy snack trays in movie theaters. He was on dinner trays at your local Caldor's. 1988 was best defined by the Nintendo Entertainment System (NES) becoming more prevalent in Lionel's Kiddie City. The NES became your older brother's toy of choice. The young ladies of the late Eighties were trying to master the "pogo ball". Many parents, across the nation, were on a 60's nostalgia wave trip. How could they not be? You heard of 60's nostalgia on ALF, Married With Children, and Thirtysomething. Kevin Arnold wearing that Jets jacket brought them right back to the Super Bowl of '69. Teens did not seem to mind that their parents longed for when they were young. Teen girls were looking for Kirk Cameron and Johnny Depp on the small screen. Perfect Strangers and Head of the Class really gave everybody something to talk about. Ernest (uh..Vern) duked it out with Pee Wee in the fall of this year.
Movies and Fashions
'88 was the year of tiny terrors. The "career women" were having babies in this year. I am not talking about them. I am referring to
Child's Play
and
Monkey Shines
. I will not give away too much about these two titles. The posters did not do much for these suspenseful films. There were definitions to horror in this time. You had the moneyed elitist of
They Live
and liquid goo in
The Blob
. In other news, Disney rose back from the depths in this year. Mcdonald's had two hits in their hands with
Who Framed Roger Rabbit
and
Oliver and Company
. Tom Cruise made a living off of the pretty boy shtick in pictures like
Rainman
and
Cocktail
. America was paying more attention to it's look as well. '88 was when we were all really "in the 80's". 1988 was intense! Everyday in late '88 was a big hair day for the female yuppies and their daughters. Espirit bags (pictured above) were the bag of choice. The boys were sporting rugby sweaters and varsity jackets. The males of African descent had yellow highlights in their hi-top fades. Some of them were wearing
Shirt King
sweaters and
TROOP
jackets. The young males of European descent had mini mullets. Ladies crimped their hair almost every month. Levi 501's were tight rolled more and more with each passing day of '88.
1989
The Music
I'm fine with '89! Everyone around me was talking about the 90's though. 1989 was all over the place. Most albums in '89 had a jet black background to them. You could look at Janet Jackson's Rhythm Nation 1814 (Rhythm Nation RN), Grayson Hughes' Blind to Reason (released in late '88), or Billy Joel's Stormfront. In my opinion, '89 was the most depressing year of the late 1980's. People were openly mocking the voices of hair metal. Teenagers began hating the 1980's as a whole, in this year. They were either turning to Love and Rockets or Skid Row. The Fine Young Cannibals (FYC, for short) gave us the anthem to the HW Bush years (the Saved By the Bell days). Yep, we would hear
She Drives Me Crazy
for four straight years. The Jr. High crowd was just getting by listening to the New Kids on the Block or Bobby Brown on their Walkmans. Queen Latifah ran against MC Lyte for best new female rap artist. 1989 had its strange parts in it. We all thought that '89 would be the year to complete the 1980's, but it had a split personality. Instead of hearing another old artist of the 1980's, like Cyndi Lauper, teenagers turned to De La Soul and Soul II Soul for the first time. 1989 was the start to something. We did not know it would lead us to the very early 1990's.
TV and Toys
Every toyline has its great beginning and its terrible end.
Ghostbusters 2
really hurt the sells of the Kenner action figure line. The movie did not seem to matter to most children under the age of seven. They were still looking for the Firehouse. In '89, the real Ghostbusters were "super frightened" of ghost. The Ghostbusters were really beginning to look like pop-cultural figures of the Reagan age, here. More people, to this day, see them as a mid-80's thing. The turtles were the new Real Ghostbusters for the HW Bush period. In April of 1989, the Ralston Teenage Mutant Ninja Turtles cereal was in supermarkets everywhere. That was a real sign of the times. Mattel brought back He-Man, but it was too late. He-Man was your older brother's hero in tomorrow-land. Mattel's Computer Warriors gave you an idea of where we were all headed. Did anyone want Police Academy action figures?! The ".com period" was just around the corner. We had three more years of living in true 20th Century times. It seemed like the 20th Century would go out in a bang. Arsenio Hall, of
Coming to America
fame, was improving race relations on his brand new show. Joan Rivers and Pat Sajak were offering up some conversation on their shows too.
Movies and Fashion
Disney taught us all that they were back and bigger than ever. A man named Wayne saw his teenage girl and boy devolve into little, little, little children. Everything in 1989 wanted to be bigger and better. Ariel wanted to have feet in
The Little Mermaid
. Lloyd Dobler wanted his heavy boombox to say big words. Heather Chandler and Ms. Daisy were big meanies. Bill and Ted traveled through time in a big phone booth. Indiana Jones learned that he was not the only one to have a great fear of animals. Best of all, Tim Burton' Batman was gigantic that summer. Our fashions and styles were seen in movies for the first time in years. Young men of African descent had black leather African medallions on them. Even before 1989, most young people were imitating Spike Lee. The males of Hispanic descent were eyeing the Mustard Yellow Jackets in the mall. Males of European descent were discovering Girbaud jeans. Everyone, regardless of who you were, wore Batman logo shirts and Dwayne Wayne glasses. Some people in crowd were "Joker people". Grateful Dead shirts were becoming more common. Females were rocking the Hard Rock Cafe shirts with a pair of black jeans. The popular high school teens were starting to wear anything Z. Cavaricci. The young ladies thought of themselves as high-class because they wore a Revlon perfume to school. Which one? In the words of a 1989 Debbie Gibson, ELECTRIC YOUTH!Some of them had to settle for a small spray of it above their friendship bracelets.
Spring/Summer of 1990
The Music
Now this leaves us with the most important part of the late 1980's. The spring and summer of 1990 had everything we know the late 1980's for. Sure, people were saying stuff like "thank goodness I survived the Eighties". The 1980's were very long and chaotic with the help of a Ronald Wilson Reagan. 1990 brought us Anita Baker's last late 80's album. The same went for Bruce Hornsby with the Range backing him up. Most of the late 80's acts, such as The Jets and Pebbles, went south after 1990. MC Hammer was singing to the sound of new notes. Instead of turning this mutha out, he told us that we could not touch him. The New Kids on the Block were telling girls that they were going to take it step by step. Boys were "leaving a light on" to look at the cover of Belinda Carlisle's single.
TV and Toys
1990, as a whole, was the year when everything we know the 1980's for came together. The Simpsons finally went from being characters in short stories to being well developed characters. Toylines of the late 1980's saw their final stages of construction being completed in 1990 too. Kenner's Real Ghostbusters toyline now had a regular version of Janine to go out with a Louis Tully toy. Fans of the Real Ghostbusters witnessed the height of the Turtles' popularity in those two seasons of '90. Children as young as three years old were trying to live their lives the way Donatello would. Kenner's Beetlejuice action figure line missed the eye of the Westboro Baptist Church. Trendmasters, a new toy company, gave Madball collectors a new set of squishy toys (Looney Heads). The Rulons, of Tyco's Dino Riders, landed in a cold time (the ice age). Super Mario Bros. 3, the final game to the then new NES series, was sold out in many places.
Movies and Fashions
The spring/summer of 1990 was the time to... compare Howard the Duck to a bunch of live action turtles/ join Kid n Play at their house party/see Doc fall in love and have two kids/ watch the on-screen chemistry between Julia Roberts and Richard Gere/ learn how to do the Lambada/ enjoy the quirky characters in Tremors/ watch Bob Hoskins play a cop again/ hear a George HW Bush impression from Dana Carvey/ watch C. Thomas Howell and Rae Dawn Chong in another comedy together/ swoon over Swayze/ see Beatty in something better than Ishtar. The spring/summer of 1990 tied all of the 1980's together. The gift of this year can be seen in stores today. Everyone loves a good slap bracelet. We were all in the last time girls wore biker shorts in. People were wearing more and more Nike shirts. You got two points for wearing Jordan tracksuits and Bo Knows or Just (Do It) shirts. Flava Flav clock necklaces, name chains, and Syndicate shirts were for the rap lovers. People were expressing themselves more with Graffiti and airbrushed shirts. Young ladies wore the side ponytails more in Ninety. Rude Dog, Boss Jeans, Guess Jeans, Bart Simpson, and Party Animal shirts were big. Straight hair was starting to replace the big hair of 1988. Mall bangs kept that hair higher than Heaven. Young men of African descent had box fades or hi-top fades with a part in it. Reebok Pumps were their feet. Environmentalist were walking around with "Save the Rainforest" tops. The Neon! People wore neon head to toe in the summer of '90. Yes, that included fanny packs.
Wow, that was quite a travel. The late 1980's took a long time to wrap up. The fall/winter of 1990 took the late 1980's a little further. In fact, one could say the late 1980's were the older sibling to the very early 1990's.
The latter part of 1990 had Spuds McKenzie, the Noid, and an important transformation in it. Americans got see to see the Fresh Prince of late '86 become the one and only Fresh Prince of Bel Air. People did not stop wearing rat-tails in 1991 either. 1993 brought the ultimate end to the late 1980's early 1990's. '93 was the year we lost River Phoenix. To conclude, the late 1980's were a remarkable time for some, and a blur to others.