Whether on TV or in a movie theater, animation has always been something for people of all ages to enjoy. Adding to that sense of on-screen magic and whimsy are the actors supplying the voices of the characters. Though talent is knee deep in Hollywood, only a few great ones really stand out in a crowd, and sadly, some are taken way before their time. The following are my top favorite late voice actors of animated movies and television.
15. Tony Jay
1933-2006
The deep-voiced English actor has often played evil animated characters including Monsieur D'arque, the asylum owner in Disney's
Beauty and the Beast
, Mr. Lickboot, the unethical lawyer in the critically and commercially panned
Tom and Jerry: The Movie
, Shere Khan the villainous tiger in
The Jungle Book 2
, a role that went to late actor George Sanders in the original, and most famously as Judge Claude Frollo in
The Hunchback of Notre Dame
. He's also done voiceover work on TV for children's programming and even live action movies and commercials. His death came in 2006 from complications following surgery to remove a non-cancerous tumor from his lung. No other baritone actor in Hollywood has ever amounted to the depth, charm, and command of Jay's voice.
14. Long John Baldry
1941-2005
In the 60s, he was a popular English blues singer with multiple hit singles. In the 90s, he provided the voice of Dr. Ivo Robotnik in
The Adventures of Sonic the Hedgehog
. And though it was a pretty weak and often clumsily animated cartoon, compared to its more robust counterpart series simply known as
Sonic the Hedgehog
, or
Sonic SatAM
, I thought his voice acting was pretty good at times, even if it was a little over the top. Though Baldry has passed on, his famous soundbites of Robotnik coined-terms such as "Pingas" and "I shall have to give myself a prrromotion" have been immortalized in popular internet memes.
13. Elizabeth Hartman
1943-1987
Hartman has been known for several classic movies in the 60s and 70s, including
A Patch of Blue
, co-starring Academy Award winning actor Sidney Poitier. Her final movies came in the early 80s playing Miss Montgomery in the cult comedy classic
Full Moon High
, and most memorably as the voice of Mrs. Brisby, the timid field mouse in Don Bluth's critically acclaimed
The Secret of NIMH
. Sadly, after years of coping with depression, Hartman died of an apparent suicide when she jumped out the window of her apartment building. Though not so much a voice actor, one as soft and vulnerable as hers could have contributed a lot more to animation.
12. David Doyle
1929-1997
This actor has appeared in a number of movies and TV shows since the 50s, and has become best known as John Bosley on the hit 70s show
Charlie's Angels
. Fans of animation, however, will always remember him as the voice of Grandpa Lou on the hit Nickelodeon show
Rugrats
. One of Doyle's last film roles came in 1996, playing Pepe the cricket in
The Adventures of Pinocchio
, opposite then-child star Jonathan Taylor Thomas. After his death from lung cancer in 1997, the role of Grandpa Lou went to Joe Alaskey, previously known for such roles as Beano Froelich on the sitcom
Out of This World
, and Plucky Duck on
Tiny Toon Adventures
.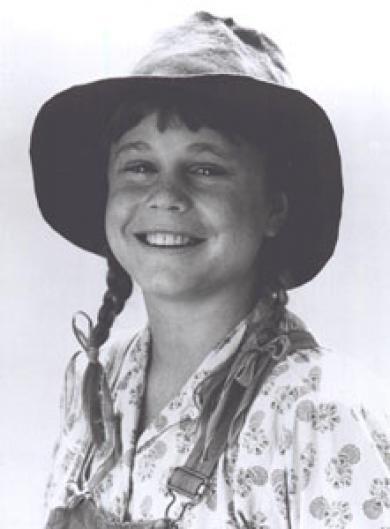 11. Dana Hill
1964-1996
This raspy-voiced actress became best known as Audrey Griswold in
National Lampoon's European Vacation
, but it was really her contributions to children's cartoons by which young audiences have come to know her. Often playing male characters including Colin from the
Pound Puppies
animated series, Buddy and Max from Disney's
Gummi Bears
and
Goof Troop
, respectively, Jerry from
Tom and Jerry: The Movie
, as well as guest appearances on
Rugrats
. Just before her sudden death at the young age of 32, she played conjoined twins Charles and Mambo on the hit animated series
Duckman
, which later went to Elizabeth Daily of
Rugrats
fame.
10. Phil Hartman
1948-1998
For live action fans, he was the funny man on the wildly popular
Saturday Night Live
as well as the sitcom
News Radio
. For fans of animation, he is known best as eccentric washed-up actor Troy McClure, as well as comical attorney at law Lionel Hutz. However, before
SNL
and
The Simpsons
, he had minor roles in several 80s movies and TV shows including
Cheech & Chong's Next Movie
,
Pee-wee's Big Adventure
,
Jumpin' Jack Flash
, and
Three Amigos
, while at the same time providing voice work for
The Smurfs
,
The Brave Little Toaster
, and
Dennis the Menace
. Sadly in the spring of 1998, he was shot to death by his wife Brynn in their Encino, California home after a heated argument before taking her own life. At the time of his death, Hartman was slated to voice Zapp Branigan on
Futurama
, a role that eventually went to Billy West, who already does the voices of Philip J. Fry, Dr. Zoidberg, and Professor Farnsworth. With the absence of Hartman, the producers of
The Simpsons
had decided not to find a replacement voice for McClure or Hutz as both characters were quietly removed from the series.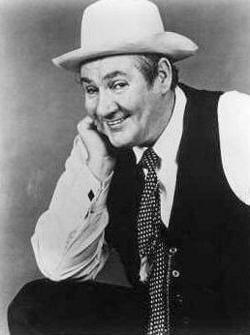 9. Pat Buttram
1915-1994
The shaky-voiced southern actor got his start in the late 40s, teaming up with country western singer Gene Autry in
Strawberry Roan
. Buttram would join Autry again on the radio show
Melody Ranch
, and then on TV on
The Gene Autry Show
, but his most notable role would be playing Mr. Haney, the con salesman on the hit sitcom
Green Acres
. From the 70s up until his death in 1994 from kidney failure, he had a career in voice acting in Disney animation films, with such roles as Napoleon the Bloodhound in
The Aristocats
, the Sheriff of Nottingham in
Robin Hood
, Luke the moonshine drinking, swamp inhabiting muskrat in
The Rescuers
, Chief the hunting dog in
The Fox and the Hound
, and the possum park emcee in
A Goofy Movie
, which was dedicated to his memory as this was his last film role.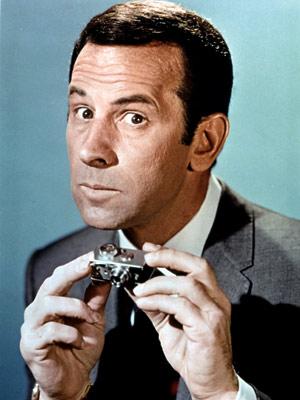 8. Don Adams
1923-2005
He was known for playing Agent 86 a.k.a. Maxwell Smart on the popular 60s sitcom
Get Smart
. Before then, he played bumbling hotel detective Bryan Glick on
The Bill Dana Show
. During the time of
Get Smart
, he provided voice work for Tennessee Tuxedo in
Tennessee Tuxedo and His Tales
as well as a cameo role of "The Exterminator" in
The New Scooby-Doo Movies
. Fans have come to know him best as the dim-witted half man/half machine detective on the popular 80s cartoon
Inspector Gadget
, and before his passing, his final role would be providing the voice of Brain the dog in the credits to the live action adaptation of the show. Neither Matthew Broderick nor French Stewart, who both played the title character in the
Inspector Gadget
movies, could even hold a candle to Adams. Despite being typecast throughout his career, Adams will always be remembered as playing bungling characters who foil evil plots, solve cases, and save the day.
7. Eva Gabor
1919-1995
This Hungarian-born actress had been a cinematic presence in Hollywood since the 40s, along with older sisters Zsa Zsa and Magda. Audiences have come to know Eva on
Green Acres
as Lisa Douglas, the ever-glamorous, yet ditzy wife of Oliver Wendell Douglas who both trade their over-privileged city lives in New York City for a rural farm life in the small town of Hooterville. For animation, she would provide the voices of Duchess in
The Aristocats
, and Rescue Aid Society member Miss Bianca, opposite Bob Newhart as Mr. Bernard, in both
The Rescuers
and
The Rescuers Down Under
, the latter being Eva's final movie role before her death on Independence Day 1995. Since then, there have been no other sequels to
The Rescuers
or
The Aristocats
as both productions have been permanently scrapped by Disney.
6. Phil Harris
1904-1995
The 40s jazz bandleader of tv, film, and radio is best known as the low swinging baritone voiced in many Disney flicks such as Little John in
Robin Hood
, Thomas O'Malley in
The Aristocats
, and most famously as Baloo the Bear in
The Jungle Book
. Before then, he got his start in the Academy Award winning short film
So This is Harris!
and was the musical director for
The Jell-O Show Starring Jack Benny
, later re-christened
The Jack Benny Program
. He also starred in feature films including
Flying Down To Rio
, opposite then-unknown actors Fred Astaire and Ginger Rogers,
Thunder Across the Pacific
, and
The High and the Mighty
, opposite John Wayne. His final film role came in 1991 as Patou, the shoe-tying dog, as well as the narrator in Don Bluth's
Rock-A-Doodle
. Eight years after his passing, the role of Baloo was given to John Goodman in 2003's
The Jungle Book 2
, though he certainly cannot compare to the likes of Harris.
5. Judith Barsi
1978-1988
Something about that voice just makes you want to hug this child with all your might and never let go. However, her sad demise at the tender age of 10 is one of the most tragic cases in Hollywood history as she and her mother were both shot and killed by her abusive father before turning the gun on himself. One of the most important points accidentally left out in my previous article was that the song "Love Survives" from
All Dogs Go To Heaven
was dedicated to her memory as she provided the innocent and cutesy voices of Anne Marie, as well as Ducky from
The Land Before Time
, two film roles by which she will forever be remembered.
4. Dom DeLuise
1933-2009
He's been great in live action films, specifically those produced by Mel Brooks, including
Blazing Saddles
,
Silent Movie
,
History of the World, Part I
,
Space Balls
, and
Robin Hood: Men in Tights
. For animation, he's been known to play very klutzy, but adorable characters, which at times has been a little reminiscent of the cowardly lion from
The Wizard of Oz
. He's done voice work in numerous Don Bluth films including
The Secret of NIMH
as Jeremy the bird,
An American Tail
as Tiger the alley cat,
All Dogs Go To Heaven
as Itchy the itch-prone basset hound and sidekick to Charlie B. Barkin, opposite long time movie partner Burt Reynolds, and the magical and whimsical [NOT!]
A Troll in Central Park
, deemed Don Bluth's worst movie of all time, as [UGH!] Stanley the troll, the incredibly wimpy protagonist, who quite frankly, makes Mickey Mouse look butch. He can also be heard in a few other animation flicks, including the 1988 Disney classic
Oliver and Company
as Fagin the good-natured hobo.
3. Lorenzo Music
1937-2001
Though he was already discussed in one of my previous articles, I figured he deserves mention again on this list. The low, sleepy-voiced actor will forever be remembered as the heard but not seen Carlton the doorman from
Rhoda
, Peter Venkman from
The Real Ghostbusters
, Tummi Gummi from Disney's
Gummi Bears
, and most importantly as Garfield, the lovable cartoon cat. After his passing in 2001, the voice of Garfield has gone to longtime voiceover Frank Welker in the new CGI series and Bill Murray for two feature-length films, though neither has come even close to Music's talent.
2. Thurl Ravenscroft
1914-2005
The deep-voiced actor's grrrrrrr-eat legacy will be providing the voice of Tony the Tiger for hundreds of Frosted Flakes commercials, as well as the vocals for the song "You're A Mean One, Mr. Grinch" from
How The Grinch Stole Christmas
. He has also contributed a great amount of uncredited voice work for Disney animation flicks, starting in 1940 with
Pinocchio
, as well as numerous theme park attractions at both Disneyland and Disney World. Before his long standing career with Disney, he achieved success in the singing group The Melloman, as well as backup for Bing Crosby, Spike Jones, and Rosemary Clooney, singing bass on "This Ole House". Sadly, Ravenscroft passed away in 2005 from prostate cancer, and the role of Tony the Tiger was replaced by Lee Marshall, though his voice will never be the same as the original.
1. Sterling Holloway
1905-1992
This tenor voice had a mix of shyness and innocence, something that was very lovable for both kids and adults. He got his start in show business in multiple short films in the 20s and 30s. From the 40s and then on, he got into voice acting for Disney, doing voices for such features as Mr. Stork in
Dumbo
, Adult Flower in
Bambi
, Cheshire Cat in
Alice in Wonderland
, Kaa the snake in
The Jungle Book
, and most famously as the lovable stuffed bear Winnie The Pooh. Holloway has also been the narrator for
The Three Caballeros
,
Peter and the Wolf
,
Mickey and the Beanstock
, and
Lambert the Sheepish Lion
, while also reprising the role of Mr. Stork. At the time of his passing, veteran actor Jim Cummings has taken over the role of Winnie the Pooh, as well as Kaa in
The Jungle Book 2
. Though Cummings is a really skilled voice talent with very spot-on character renditions, the sheer vocal charisma of Holloway won't be forgotten any time soon.
And those are my favorite voice actors of all time. We will never have great talents like these in television or movies again. For anybody reading this article, feel free to add in the comments any other late talents that deserve mentioning that I may have left out.
Lorenzo Music article:
http://www.retrojunk.com/details_articles/2707/